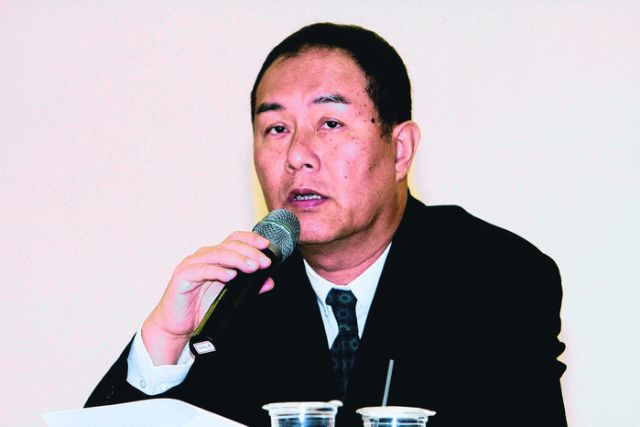 Primax chairman and CEO Raymond Liang. (photo from UDN)
Primax Electronics Ltd., an electronics company in Taiwan, recently announced to acquire a 30% stake in Taiwan's Global Tek Fabrication Co., Ltd. to offer machining of precision parts, for about NT$545 million (US$18.2 million) per share.
Aiming to tap auto-parts and industrial instrument sectors through the investment, Primax will take two seats (of seven) on Global Tek's board, without participating in the latter's operations.
Global Tek is a precision machinist serving customers in mainly auto-parts, industrial instrument, and aerospace industries, with 2013 registered  revenue of NT$1.8 billion (US$60 million) and net earnings of NT$80 million (US$2.7 million).
A senior executive of Primax  says Global Tek has customers with stable demand and technical threshold, who achieve longer product life cycle, higher profit margin, so the investment is expected to bring steady ROI, also stressing that the investment is the  first step to extend product platform, with Primax to continue seeking to better utilize resources based on existing product lines, including computer peripherals, mobile devices, office machines, and electronic audio products, to  further upgrade revenue and profitability.
Primax said that it acquired a 30% stake in Global Tek by buying 7.23 million shares from original shareholders and participated in a cash capital increase by purchasing 930,000 shares in the investment target.
Industry sources say that Global Tek's also offers automotive products as air bags, suspension  parts, engine and powertrain items, as well as industrial instruments as flowmeters and pressure sensors, as well as landing gears and fluid system parts to aerospace clients.
The sources say Global Tek raised funds to expand manufacturing equipment at its production facilities in Wuxi, Jiangsu Province, and Xian, Shaanxi Province of China.