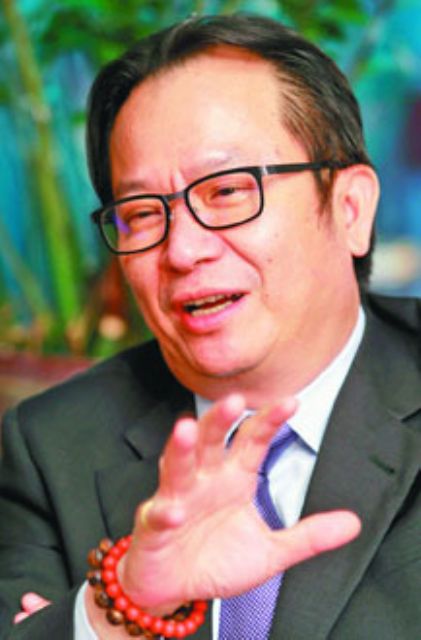 Chen Kuo-rong, chairman of Taiwan's major automobile manufacturing conglomerate Yulon Group. (photo from UDN)
Yulon Group of Taiwan, a major carmaking and sales conglomerate on the island, recently said sales of its own Luxgen U6 crossover in Taiwan and China are promising, according to Yulon chairman Chen Kuo-rong.
Yulon launched the U6 crossover in China with its Chinese subsidiary Dongfeng Yulon Motor Co., Ltd., a joint venture with Chinese partner Dongfeng Group to produce and sell Luxgens in China, in H2 to have seen  flooding orders that are backlogging delivery for  three months.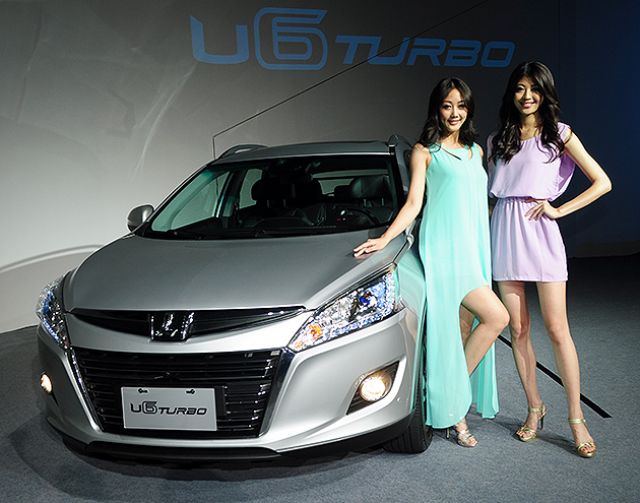 The LUXGEN U6 crossover model has been enjoying smooth sales in Taiwan and China. (photo from UDN)
Monthly sales volume of the U6 crossover exceeds 1,000 units in Taiwan, and 3,000 to 4,000 units in China, Chen said.
To evade direct competition with same-class counterparts made by Chinese independent automakers without technical partnerships with international auto brands, Chen said that Yulon differentiates its Luxgens with many strategies.  The chairman said Yulon opted to first launch the full-sized sport utility vehicle (SUV), Luxgen U7 turbo for more than 200,000 renminbi (RMB) to tap the higher-end segment, then a multi-purpose van (MPV), a four-door sedan, and the U6.
Luxgen operates about 200 dealers throughout China but needs more. The first priority is to help distributors achieve profit as soon as possible, so the popular U6 in China should motivate distributors to further expand dealer networks, said Chen.
In China, Luxgen has set up its operation headquarters in Hangzhou, Zhejiang Province,  and the new brand aims to sell some 45,000 new cars this year. In Taiwan, Yulon targets to vend some 15,000 Luxgens and the total volume on both sides of the Taiwan Strait should double over last year's, said Chen.
Yulon has also been aggressively trying to globalize the auto brand. In Russia, Yulon has signed an agreement with local auto assembler Derways to locally assemble some models for sale in the country, where annual new-car sales total about three million units. Chen said that recent economic sanctions on Russia due to encroachment on the Ukraine have impacted new-car sales, and Yulon will adjust its business-development step accordingly.
Yulon also targets the rising Association of Southeast Asian Nations (ASEAN) market by exporting Luxgens to regional distributors there. To more effectively develop sales there, Yulon acquired the remaining  shares of the Nissan Motor Philippines Inc. (NMPI) from Nissan Japan this year to fully own the filipino factory, where Yulon is evaluating to assemble Luxgens for export to ASEAN and the Middle East.