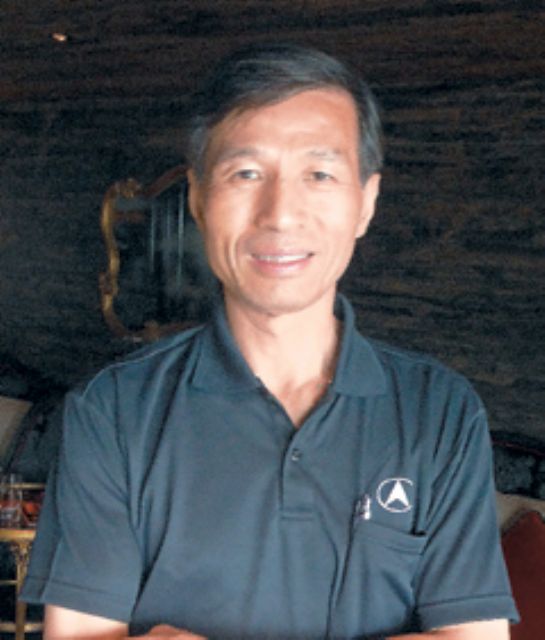 Weng Wen-chung, chairman of Enterex. (photo from UDN)
Enterex International Ltd., a Taiwanese company specializing in manufacturing aftermarket (AM) automotive radiators and condensers with plants in China, recently went public in Taiwan stock market.
Weng Wen-chung, chairman of Enterex, says that after having gained solid foothold in the international aftermarket, his company plans to explore the original equipment (OE) market in China, the world's largest automobile market by sales volume since 2009, by supplying radiators and condensers to Chinese automakers.
Backed by advantages in rapid development and design, mass production and high quality, Weng says that Enterex will likely generate sales in both AM and OE businesses to realize rapid growth in the future. On the other hand, Enterex's initial public offering (IPO) helps to further strengthen corporate governance and improve operational efficiency, leading to sustainable operation, stresses Weng.
By the end of 2014, Weng says that Enterex plans to set up a factory in Association of Southeast Asian Nations (ASEAN), to have initial annual capacity of two million units. Enterex's plant in Yangzhou, Jiangsu Province of China has annual capacity of about 3.5 million units, but has spare land for capacity expansion, with the targeted maximum annual capacity being five million units.
Very confident with its capacity to develop the OE market in China, Weng says that his company has many advantages over Chinese rivals. Enterex has some Chinese customers including Chery, and more customers are expected to place orders in 2015 after being certified.
Enterex supplies radiators to Advanced Auto Parts and O'reilly/Ozark, the No. 1 and No.3 auto-parts distributors as well as other major distributors in the U.S., world's biggest aftermarket. Enterex is optimistic about winning big-ticket order from another North American distributor in 2015 which will further raise  revenue there.
Enterex supplies more than 2,000 types of radiators and 600 types of condensers for almost all  makes and models, as well as types of trailers, generators, and military and agricultural applications.