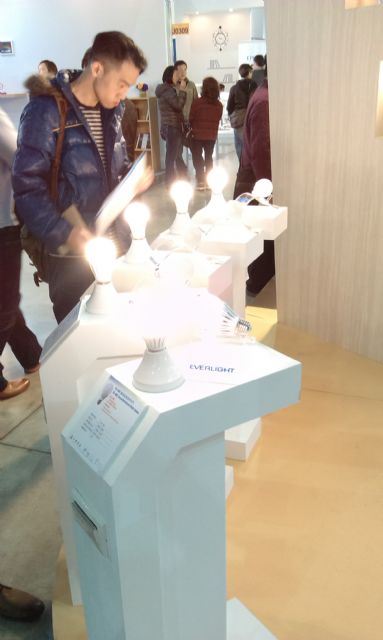 Cut-throat competition is likely to hit global LED lighting industry in 2015.
Market consultant LEDinside forecasts in a survey that the global LED-lighting industry will undergo cut-throat competition earlier than expected in 2015 primarily due to excessive new entrants in Asia.
Intense competition makes the consultant believe the global LED-packaging industry would generate marginal revenue growth of 3.2% to US$15 billion in 2015 from 2014's US$14.6 billion, blaming China for such uncontrollable competition,
The forecast came in the wake of the Japanese LED maker Nichia Corp.'s announcement of a dismal outlook for the industry in 2015.
LEDinside executives say that the already slow growth of the industry will be exacerbated by rising competition from China.
In 2015 the LED-lighting industry will be beset by underselling competition, new opportunities in emerging markets that may upset market dynamics, business consolidations, and growing standardization of LED specifications, LEDinside executives believe.
Mainland Chinese LED makers will continue competing for shares in low to mid-range lighting market to take advantage of government subsidies, targeted  funds, economy of scale, and low cost; while mid-power LEDs have replaced high-power ones as dominant products.
LED-lighting makers from Taiwan, China and Japan will pull out all stops to seek profitable markets in 2015 in emerging economies.
Business consolidation and attrition inevitably will continue in the LED-lighting sector into 2015, with small and mid-sized lighting manufacturers predicted to leave niche markets in 2015  due to the lack of cost advantages that are typically achieved by larger makers with economy of scale. (KL)