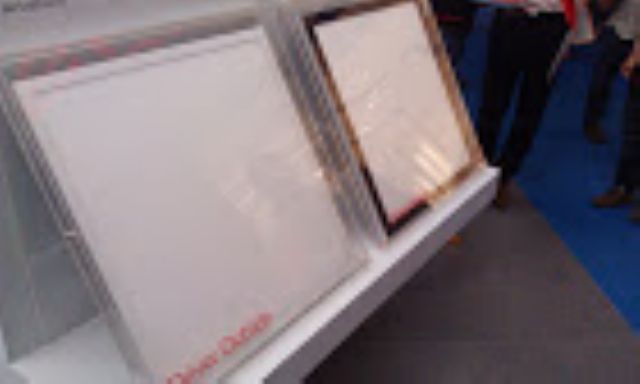 Lextar's seamless frame LED panel lights.
Lextar Electronics Corp. rolled out its LED panel light featuring seamless aluminum frame at the Autumn edition of the Hong Kong International Lighting Fair 2014, held Oct. 27-30.
Unlike most LED panel lights on the market, the Lextar light has  one-piece aluminum frame to achieve smooth exterior, with the patented panel mostly designed for pendant and troffer applications.
Only eight millimeters thick but with built-in power driver, the light comes in 34W and 50W, generates 3,200 to 5,000 lumens depending on product type, with glare index of sub-19 to rate as comfortable intensity.
Lextar is Taiwan's exclusive LED maker with integrated manufacturing encompassing epi-wafer and chip making to module and lighting fixture, also  recognized as Taiwan's No.1 supplier of LED panel lights. (KL)