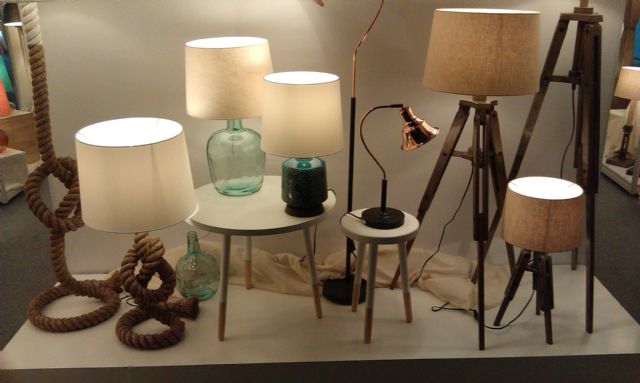 Paul-Yu's lanterns are made of natural materials.
At the 2014 Autumn edition of the Hong Kong International Lighting Fair, Paul-Yu Ind. Corp. captured the attention of visitors with the craftsmanship embodied in its decorative lanterns made of paper, wood, foliage, stone, rattan, seashells, copper, iron, ceramic, PVC, polyresin, glass, bamboo, fabric, and other materials.
The lanterns were painted with calligraphy and motifs of Chinese and Japanese origin, along with Western themes. With fuzzy, warm motifs were used on lamps targeted at children. 
The company's lamps meet some 40 quality specifications and safety requirements, including CE, GS, and UL, making them marketable in over 82 countries and areas including the United States, Europe, and Japan.
Paul-Yu sells its products in 70 nations under the "TAROGO" brand (derived from the name of a national park in Taiwan), mostly in Europe and North America. It ships about 1,500 containers annually. 
In keeping with the green spirit, many of the lanterns displayed by Paul-Yu at the fair came with compact fluorescent and LED bulbs. (KL)