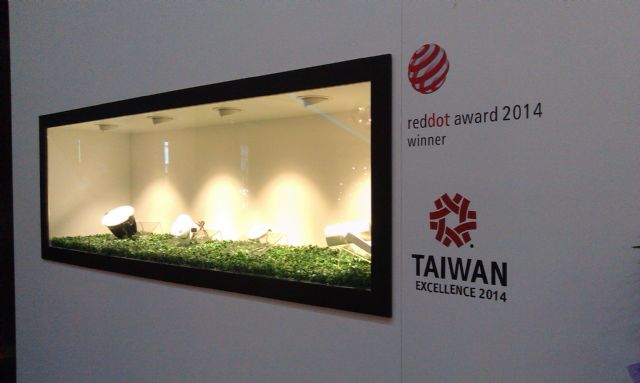 Tons Lightology's award-winning lamps.
At the 2014 Autumn edition of the Hong Kong International Lighting Fair, Tons Lightology Inc. rolled out a series of LED lights that have won such awards as the reddot award 2014 and the Taiwan Excellence 2014.
Among the products on display were the Micro Track System series of showcase lights, DW-409R series of recessed ceiling lights, DA-934R series of recessed ceiling lights, and DW-303 series of recessed lights.
The lamps come equipped with a transparent lens to protect the chip-on-board LEDs inside, and their exteriors are easy to clean. A unique bracket mechanism ensures better rotation at angles up to 355 degrees and tilting at angles up to 60 degrees. A swivel design provides a wall-washer effect on ceilings. The eco-friendly COB LEDs deliver energy economy and low maintenance cost, and reflectors of various angles are available for different applications.
These lamps feature smooth light distribution that makes them ideal for commercial sites such as hotel lobbies, reception areas, restaurants, exhibition halls, showroom, and cinemas. (KL)