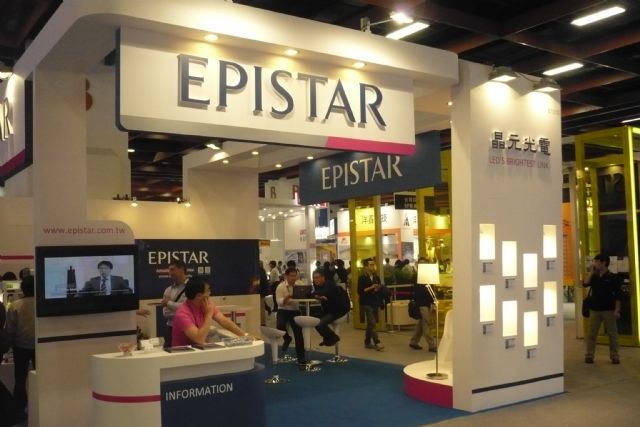 Epistar foresees upbeat sales in 2015.
Chairman B.J. Lee of Epistar Corp., reportedly the global leader of blue LED chip manufacture by volume, said the company is seeing surging orders as de-stocking in LED industry wanes in December.
Corporate sales will surge in 2015 on huge orders from Samsung, which will adopt Epistar flip-type chips in backlit TVs, said Lee.
Industry executives project Epistar's revenue for 2015 to rise over 20% from the previous year to record high of NT$34 billion (US$1.09 billion) mostly due to brisk shipments of backlight LEDs, backlight LED integrated new technology, and LEDs for high-performance billboards.
Three months ago, Lee said market demand would decline as its customers began de-stocking, with the de-inventorying nearing an end based on recently received surging orders that will drive its capacity utilization beginning in March 2015.
One of Epistar's growth drivers next year will be LEDs using new technology such as flip-type chips which will be used in Samsung's high-end TVs, with Epistar already the biggest supplier of backlights for such TVs, shipping both sliced flip chips and epitaxy wafers carrying the chips.
Industry executives say flip chips have stable drive current, longer lifespan, smooth adaptation to higher current, and low thermo- resistance, to reduce cost of end products using such chips.
As such, Lee feels flip chips will emerge as mainstream backlight LEDs in near future, with Apple reportedly to use the chips in its next-generation iPhone 7.
Lee estimates global market for lighting LEDs to double to 2.5 billion units by 2015, up from 2014's 1-to-1.5 billion units, albeit with unpredictable selling prices. (KL)