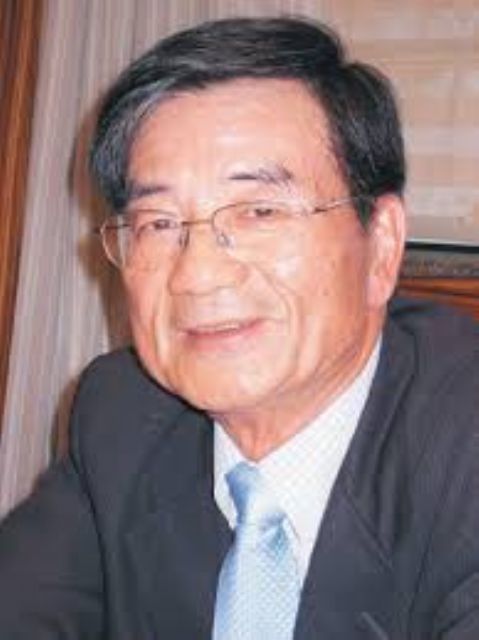 Rechi president Liu Chin-hsi. (Photo from UDN)
Rechi Precision Co., Ltd., Taiwan's largest and the world's fourth-largest supplier of compressors for air conditioners by shipments, recently claimed that it aims to ship 15 million compressors and about one million brushless DC (BLDC) fan motors in 2015.
The company claimed that it shipped a total of 12.49 million compressors in the first 11 months of 2014, a 12.7% increase from the same period of a year earlier, driven by strong demand that is keeping its factories working at full-capacity on both sides of the Taiwan Strait. Rechi is therefore confident of meeting its 2014 shipment growth goal of 10%.
For the first nine months of 2014, Rechi registered cumulative consolidated revenue of NT$14.34 billion (US$477.8 million) and net earnings of NT$995 million (US$33.2 million), a 47.6% increase year-on-year (YoY). Its earnings per share (EPS) posted at NT$1.9 (US$0.06), a new high in recent years.
Rechi is building a new factory for NT$3 billion (US$100 million) in Jiujiang, Jiangxi Province of China. After the two new production lines begin operation, anticipated to happen two years later, the firm will get additional annual capacity of about six million units.
Thanks to increasing demand from global air-conditioner vendors, Rechi's monthly shipments in each of the first nine months outstripped one million units, the company said. With the new plant completed in Jiujiang, Rechi is expected to climb to the world's No. 3 with annual production capacity of some 20 million units, trailing Chinese counterparts GMCC and Gree.
Rechi is a major OEM contractor for major air-conditioner vendors including Gree, Haier, Hisense, TCL, Midea, Sharp, Sampo, Tatung, and Herman.
Rechi is also building BLDC motor factories through Dyna Rechi Co., Ltd., a joint venture set up with Taiwan's China Steel Corp. and Japan's Sanyo Electric Co., Ltd., a household appliance vendor. The joint venture is scheduled to start mass production in 2015 in Taiwan and China. Rechi began trial production of BLDC motors at its factory in Pingtung, southern Taiwan, in November, 2014, and will move production to the new Jiujiang factory in China.
Dyna Rechi is scheduled to kick off mass production in 2015, aiming at the huge international LBDC motor market, with annual demand of about one billion units.
Rechi has also developed energy-efficient heat-pump water heaters (in which the compressor is a key part) for residential and commercial use. The company says the new products have been well-received by consumers in Taiwan and overseas markets, including Japan, Australia and Europe. The new product line is expected to boost Rechi's revenue from 2015, the company said, especially since the Australian government has introduced regulations requiring second household water heaters to be heat-pump models. Rechi said that heat-pump water heaters will become the third major revenue sources for the company, trailing compressors and BLDC motors.   
Rechi's Shipment and Consolidated Revenue (2011-Q3, 2014)

Year

2011

2012

2013

Jan-Sept., 2014

Consolidated Revenue

NT$16.794 billion

NT$15.285 billion

NT$16.472 billion

NT$14.335 billion

Shipment

11.59 M. Units

10.94 M. Units

12.36 M. Units

9.59 M. Units

Source: Rechi Precision Co., Ltd.