Guangzhou GREEN Electronic Co., Ltd. is a large-sized company engaged in researching, developing, manufacturing and marketing of LED lighting applications, like LED shower heads, LED faucets and LED umbrella lights. 

The LED shower head is among the firm's the hot-sellers. Developed on a concept of bringing people funny, easy-to-use and environmentally friendly product, the product employs high-quality LEDs coupled with a hydropower system for minimum maintenance and responsible use of water and energy. Coming in blue, green and red, the light color changes magically according to water temperature.

Underpinned by its passion for promoting hydropower system with environmental friendly and fun-to-use products, the company has passed ISO9001 and ISO14001 certification, with products mostly certificated by CE, RoHS, ACS, and China's CCC standards issued by Ministry of Information Industry. Globally prestigious brands are among the firm's OEM and ODM customers.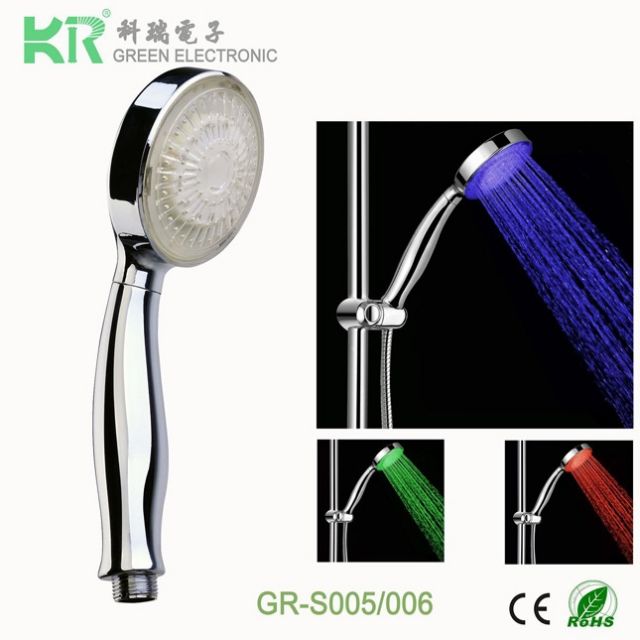 LED Shower Head
Contact person: Jenny Wu
Tel:86-769-85222567
Email:dongcens@cens.com