By KEN LIU

Ever since China's market liberalization some 30 years ago that has drained much of Taiwan's furniture making resources to migrate offshore, the island's furniture makers have had to cope with thinning profit margins as Chinese suppliers gradually emulate Taiwanese peers on the mainland, set up their own shop with local labor to undersell Taiwanese partners.

While business dynamics vary and as China's domestic market become more important to furniture suppliers originating on either side of the Taiwan Strait, Taiwan's home-furniture makers continue to head off low-priced rivalry from China by sharpening design, production and marketing to offer friendlier, more functional, more durable products.

Yao I Fabric Co., Ltd.Yao I Fabric Co., Ltd., a synthetic-fiber maker founded 41 years ago in central Taiwan, has recently released a unique mattress sponge branded QSHION using thermoplastic elastomer (TPE) fiber and an unorthodox forming technology it has co-developed with a Japanese manufacturer.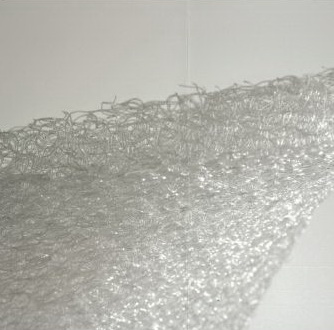 Yao I Fabric's QSHION-brand mattress sponge is completely made of TPE fiber.
The mattress retains 98 percent of elasticity even after 80,000 squeeze cycles, as tested by the Business and Institutional Furniture Manufacturers (BIFMA), a non-profit trade association of the United States. Also, the mattress, two meters by 1.98 meters, has been  nonflammable-tested to BIFMA standards.
The mattress is recyclable and non-toxic to meet Restriction of Hazardous Substance Directive (RoHS) and Regulation on Registration, Evaluation, Authorization, and Restriction of Chemicals (REACH) of the European Union.
Also very practical and health-enhancing, the mattress is machine-washable, dries quickly mostly thanks to the fibrous structure to enable efficient  ventilation of moisture, resulting in lower humidity in the material to minimize growth of dust mites and other allergenic substances.
The sponge's exceptional pressure-relief capacity has proven effective to lull users into deep sleep, reducing by 60 percent users' turning and tossing.
Before making the fibers into mattress sponge, patented in the Greater China Region and Southeast Asia, the company used the fibers on sports equipment like tennis rackets and balls, fishing lines in addition to high-tension fabric woven as chair seats.
Hanaco Group
Hanaco Group, founded in Taiwan in 2006 with a factory in China, supplies a wide range of wooden and metal furniture, including living room furniture, study-office furniture, office desks, cabinets, bedroom chest of drawer, bathroom storage furnishings, kitchen carts-shelves, and racks.
Hanaco makes home furniture with in-house integrated production lines using imported equipment.
Hanaco takes particular pride in its highly integrated production lines using imported machine tools, including equipment for melamine processing, PVC and PU lamination, vacuum forming, sheet metalworking, powder coating, plastic injection molding, fastener and hardware manufacturing, and packaging, which has helped the company establish high profile in the industry.
The company has invested some US$10 million in the business and employs over 800 workers to put out 200 40-foot containers of goods monthly at its 90,000 sq.m.-plus factory, 80 percent of which  destined for Japan and the remainder to Europe and the United States.
Despite its relatively young age of only nine years, Hanaco claims to be one of the few furniture makers with integrated production capability, from material handling to furniture manufacturing, along with ample sales experience in both Taiwan and China, as well as capability to serve clients with plentiful capacity, high production efficiency, consistent quality, and timely after-sale services.
A strong commitment to quality is another element in Hanaco's success. The company is ISO9001 and ISO14001 certified due to strict quality control measures throughout the production process. It also emphasizes R&D and fully willing and able to develop new products in cooperation with customers.
Xin He Fong Co., Ltd.
Established in 1994, Xin He Fong Co., Ltd. offers a wide range of metal home furniture, including knock-down aluminum boxes, medicine cabinets, stainless steel boxes, coated storage boxes, coat trees, iron-wire chairs, multi-basket racks, and aluminum-glass racks.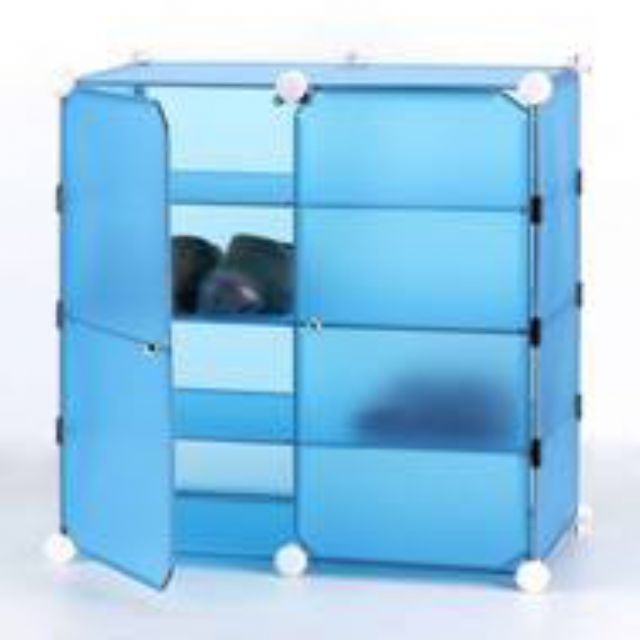 Xin He Fong makes wide ranging metal home furniture using cutting-edge know-how and advanced equipment.
With a manufacturing base in central Taiwan, Xin He Fong is focused on turning out high-quality products for clients worldwide, mostly in North America, Europe, and Asia, making products mainly out of steel, glass, and aluminum sourced from local suppliers.
The company places particular importance on manufacturing-technique upgrade through steady investment in cutting-edge know-how and advanced equipment to turn out innovative items to meet ever-changing market demands.  
"We always regard quality as first priority in production simply because our core policy is to guarantee customers high-quality products," says a senior manager. Besides paying strict attention to product quality, the company also promises customers competitive prices and prompt delivery. 
With market-proven commitment to quality, Xin He Fong is regarded as a world-caliber, highly competitive supplier of tailor-made metal furniture.
Ren Gui Wood Co., Ltd.
Ren Gui Wood Co., Ltd., established in 1987 in central Taiwan, is known for its Japanese-styled home furniture, including K/D tables, wooden tables/desks, coat racks, dressing mirrors, file cabinets, TV stands, bookshelves, CD racks, coffee tables, vanity mirrors, storage cabinets, dinning tables, bar counters/stools, mahjong tables, stereo racks, metal-tube K/D furniture, wooden office furniture, and computer desks/tables, among others.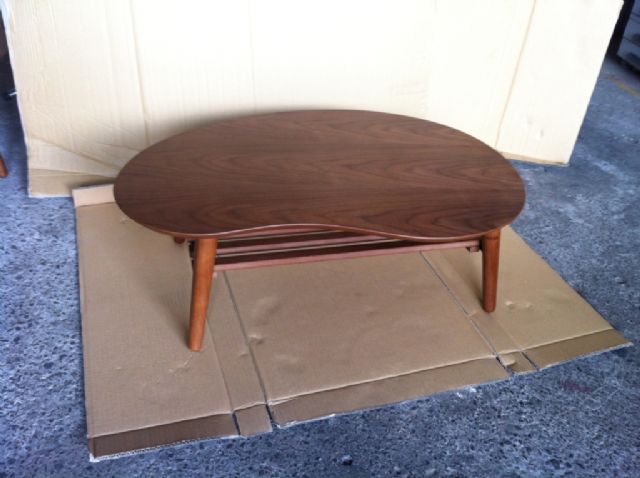 Ren Gui Wood is known for Japanese-styled home furniture.
The ISO 9001-certified Ren Gui ships products mostly to the U.S. and Europe not to mention Japan, insisting on a down-to-earth, honest approach to build business.
Known for superior quality, punctual delivery, and competitive prices, Ren Gui has built sound reputation globally, exports 95 percent of its output, and willingly accepts OEM, ODM, and OBM orders.
Ren Gui focuses on development of new products and offering greater variety, backed by a sustained R&D program that creates high-quality products as it does its utmost to achieve customer satisfaction.  
Cheng Chi Metal Factory Co., Ltd.
Ever since its establishment in 1982, Cheng Chi Metal Factory Co., Ltd. has specialized in developing and manufacturing metal furniture and hardware for household use.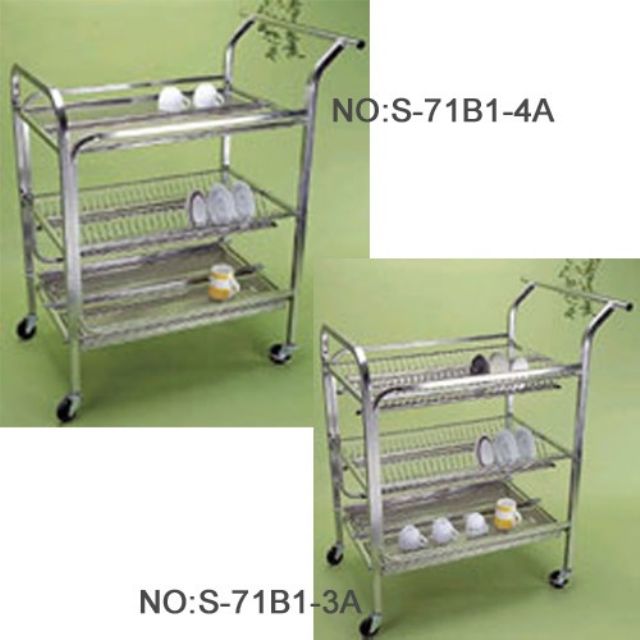 Integrated manufacturing capability enables Cheng Chi Metal Factory to put out quality metal furniture and hardware for household use.
Its product line encompasses adjustable kitchen storage racks, tissue holders with mar-free  adhesive, hose racks, clothes hangers, bathroom storage racks, metal-tube KD furniture, liquor cabinets, bird-shaped mailboxes, rotating racks for dying footwear and clothes, wire racks, and rotating card display stands, all made of 304-grade stainless steel.
Cheng Chi is notable for industry-renown R&D, due partly to dedication to continuous improvement based on decades-long practice, and partly to close partnerships with prominent Japanese enterprises such as Sanyo Electric, TOTO, and Riso Kagaku Corp. as well as with large Taiwanese companies including Uni-President Enterprise and Heineken's Taiwan branch.
Its diligent R&D program has resulted in wining many domestic and foreign patents.
With strong production capability achieved mainly via a highly integrated, modern factory across some 6,600 square meters, it handles all production processes, from design and development, prototyping, and tooling to manufacturing, within the shortest lead time, stringent quality control to assure punctual  delivery and consistent quality.
Backed by well-equipped production, the company fills OEM (original equipment manufacturing) and ODM (original design manufacturing) orders, in addition to supplying a variety of high-quality metal furniture and hardware that are developed independently.
The maker offers products of high durability, compact size, and functionality that have proven popular with end-users in Japan, Europe, and the U.S.  
Alfon Ent. Co., Ltd.
Alfon Ent. Co., Ltd. is a leading manufacturer of wide-ranging acrylic home decoration, kitchenware, bathroom sets, display racks, and gift items, with over 30 years of involvement in the industry.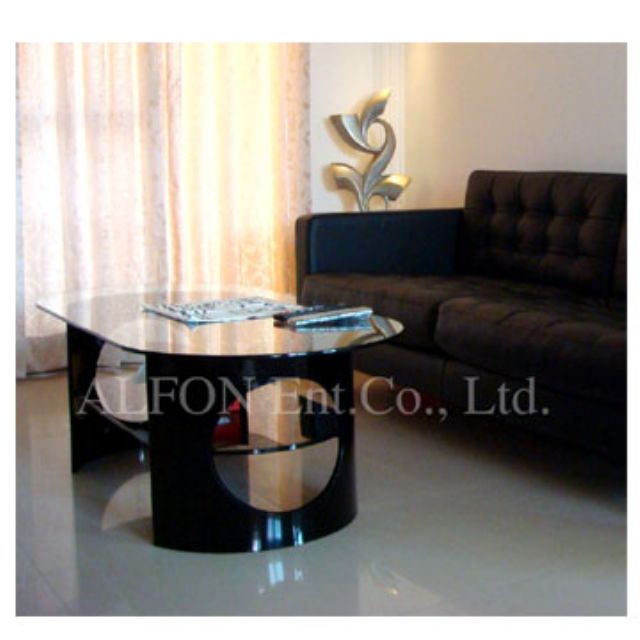 Alfon Ent. makes acrylic home furnishing with sophisticated machines.
By steadily sharpening manufacturing and R&D skills, Alfon has built all-round and flexible manufacturing capability to fill special orders of all kinds, also having carved a solid niche in the global market after years of operation. 
It operates a modern plant in Kaohsiung, southern Taiwan equipped with sophisticated machines including laser cutting machines, CNC automatic lathes, label printing machines, diamond polishing machines, and presses, backed by a strong R&D team and skilled workers who develop, turn out innovative, high-end products to meet strict demands of clients worldwide, mainly in Europe and Japan. 
With long-term commitment to development of pioneering products, Alfon has won solid reputation in the international market and steady flow of orders. In addition to paying strict attention to quality, the company offers products at competitive prices and on-time delivery. 
"We make products mostly on OEM basis, but we also develop products in-house to meet special demand, and sell products globally to famous brands as Omega, Mont Blanc, Armani, Mac, Disney, Nest, and Agrous," says a senior manager.