Two Taiwan Stock Exchange (TSE)-listed automotive companies, Hotai Motor Co. Ltd. and Yulon Motor Co., Ltd., posted record high revenues in 2014, driven by a nine-year high new-car sales volume in the domestic automobile market.

Hotai, agent of Toyota and Lexus in Taiwan, sold more than 139,000 new cars in Taiwan last year, retaining its No. 1 auto vendor position for 13 years in a row, with consolidated annual revenue of NT$160.2 billion (US$5.34 billion) last year, up 9.3 percent from 2013 to set a new company record.

Thanks to smooth sales of its own line of Luxgen vehicles in Taiwan and China, Yulon, the flagship firm of the group and a Taiwan-based automobile assembler of Nissans and Luxgen, had consolidated 2014 revenue of NT$120.1 billion (US$4 billion), up 30.8 percent year-on-year (YoY) to set a record high in company history. Yulon sold more than 16,500 Luxgens in Taiwan last year, the highest-ever, also posting sizable return-on-investment from Chinese affiliates such as Dongfeng.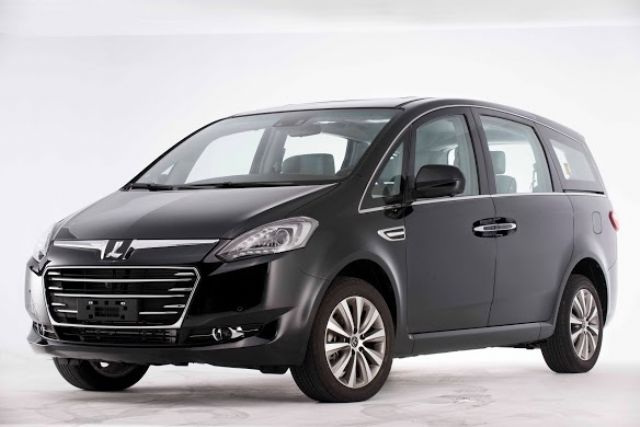 Yulon aims to sell some 80,000 of its own line of Luxgens in Taiwan and China in 2015, also expecting even-higher revenue and earnings. (a Luxgen MPV shown)
Both Hotai and Yulon are very optimistic about the 2015 Taiwanese new-car market, which is expected to again register 10-year high volume to be driven by strong demand due to replacement purchases and falling fuel prices. In 2014, the new-car sales volume in Taiwan reached 423,829 units, a 12 percent increase from the previous year and exceeding major auto vendors' expectations, due mainly to the abovementioned factors.
Hotai president Justin Su pointed out that auto vendors' aggressive sales promotions in Q4, 2014 effectively peaked consumers' purchase willingness, leading to the higher-than-expected whole-year new-car sales volume. Hotai sold 139,241 Toyotas and 13,317 Lexus last year, for a combined market share of 36 percent with considerable revenue and earnings.
Yulon is even-more optimistic toward its 2015 revenue and earnings, as the company targets selling some 80,000 Luxgens in Taiwan and China, with its Chinese affiliates expected to continue contributing encouraging ROI as before.