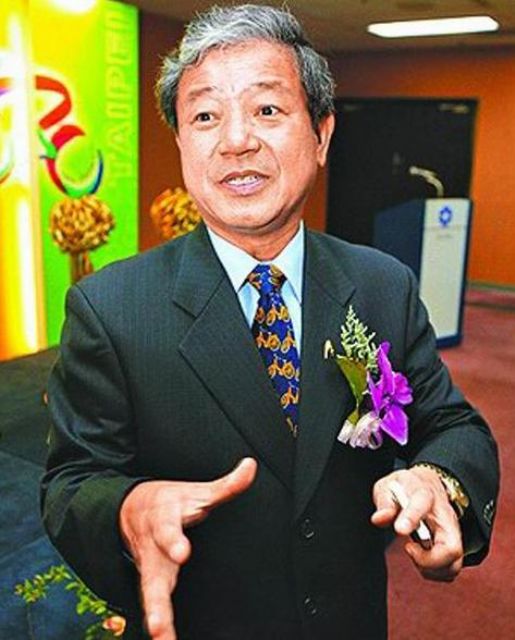 Kenda chairman Yang Yin-ming is authorized by board to find land to set up PCR tire production lines and global R&D center. (photo from UDN).
Motivated by the potential to take advantage of  the U.S. government's investigations of Chinese tire makers for dumping and subsidizing products, Kenda Rubber Ind. Co., Ltd., a major tire maker in Taiwan, has plans to start capacity-expansion projects on the island.
Kenda's board recently resolved to authorize the chairman, Yang Yin-ming, to find, purchase land in Taiwan for up to NT$1 billion (US$33.3 million), also having authorized the chairman to look for land to set up the new corporate global R&D center.
The U.S. Department of Commerce's International Trade Administration has postponed its preliminary determination on an antidumping duty investigation against Chinese passenger and light truck tires, with the new deadline for the decision being Jan. 20, 2015, instead of the original December 1, 2014.
Industry insiders report that Kenda has been trying to find suitable land to construct passenger car radial (PCR) tire production lines, to raise its PCR tire production capacity on the island to 15,000 to 20,000 units daily.
With the start of construction of various overseas factories, including its second Kunshan plant in Jiangsu Province of China, a factory in Huizhou, Guangdong Province of China, and a factory in Indonesia, some institutional investors forecast Kenda's capital spending in 2015 to top about NT$6 billion (US$200 million).
Local sales instead
To cope with penalties and possible trade sanctions by the U.S. government against China-made tires, according to Kenda, the company will start to sell in the Chinese market its PCR tires produced by the Kunshan (No.1) and Tianjin factories, instead of exporting to Europe and the U.S. as before. Kenda's PCR tire production lines in Taiwan, as result, will roll out tires for export to Europe and the U.S.
Kenda said its Taiwanese daily production capacity of PCR tires ranges between 7,000 and 8,000 units, but can be raised somewhat by adopting double or round-the-clock shifts in the near future. Meanwhile the company still targets to further expand PCR production capacity to meet mid- and long-term demand from global customers.
Industry insiders said that Kenda has found land in central and southern Taiwan's Miaoli, Changhua, Chiayi cities, with the needed land being an estimated six hectares or 60,000 square meters. They also forecast that, once new production lines are installed on such land, Kenda's Taiwanese daily PCR-tire capacity will be elevated to 15,000 to 20,000 units, to be mainly for export to the U.S.
Kenda will also start construction of its second factory in Kunshan and another in Huizhou, China in Q1, 2015. The Kunshan No. 2 plant will produce mainly truck and bus radial (TBR) tires initially, with the latter rolling out small tires for bicycle, motorcycle and industrial vehicles. To accelerate business deployment in the Association of Southeast Asian Nations (ASEAN) market to take advantage of booming motorcycle and bicycle sales, Kenda plans to invest about US$100 million to start building a factory in Indonesia in mid-2015.
The decision to set up the Indonesian factory is based on the country's rapid economic development, growing domestic demand, and production costs lower relative to those in Taiwan and China, especially after the sharp depreciation of the rupiah. Yang said previously that Kenda plans to buy a 30-hectare site in the Jakarta area for the plant, to initially focus on bicycle and motorcycle tire production but may expand to PCR tires.
Kenda's planned new R&D center, Yang said, calls for the firm to look for a sizable, larger-than-1-hectare plot to locate its new global R&D hub near the corporate headquarters in Yunlin County, central Taiwan.
Kenda's Major Investment Plans
Location

Huizhou, China

Kunshan, China

Jakarta, Indonesia

Investment

US$100 million

US$33.3 million

US$100 million

Products

Motorcycle, bicycle, and industrial tires

Truck and bus radial (TBR) tires

Motorcycle and bicycle tires initially

Scheduled Start of Construction

Q1, 2015

Q1, 2015

Mid-2015

Source: Kenda