Compiled by JENNY WU

Although China's furniture industry has matured somewhat over 30 years of development, its manufacturers, as in the smartphone sector, typically emulate or copy existing designs rather than brainstorm new ideas, a trend that has, however, been changing in the last two years or so.

Rapid urbanization and economic growth in China energizes its furniture industry to drive its development, pushing manufacturers to develop original designs to cater to more refined tastes among a rising middle class with more disposable cash.

According to China's industry executives, over the next 20 years the nations' furniture industry will likely come up with innovative designs that breathe not only cultural heritage but also unorthodox ideas, given that China's manufacturers are creating original designs that address the needs of fussier consumers, whose tastes have been sharpened by overseas travel and exposure to finer things in life introduced by foreign brands setting up shop in major cities. The furnishings to be created will meet the the basic demand for practicality, safety, ergonomics, cost efficiency, structural integrity, and aesthetics.

China's furniture makers, they say, are more inclined to develop designs with outside-the-box thinking and optimize new applications, technologies, materials, process and equipment to realize such designs.

Changing TrendsFurniture design trends, as for most consumer product categories, have changed in China in the last 20 years or so, as increasing number of recently affluent or nouveau riche consumers look to add value to their homes with finer furnishings.

As China's economy sped ahead in the last few decades, its consumers, especially the few very wealthy, have been swept off their feet with new-found affluence to be blinded by form rather than function, as is typically the case. But practicality has returned to the fore to be highlighted as design point in almost all kinds of household furniture. Earlier China's makers have been filling original design manufacturing orders to overlook practicality as they focused on making industrial furniture.

Geometric structure is also being adopted as design point in China's furniture sector to impart visual impact as a striking departure from the usual traditional designs.

Internet's ImpactThe Internet has also been pivotal to affect furniture design in China, whose makers have tapped the convenience of the Net to access global cultures as design cues. Coupled with massive influx of foreign businesses in China, the nation's furniture makers have inevitably been steeped in global cultures, with their designs ready to adopt the flavors of  Africa, Oriental zen, Persia and other distinctive cultures.

While eco-friendliness, namely zero toxicity and recyclability continue to weigh heavily in furniture making and design worldwide, China's maker also stress using natural materials to minimize carbon footprint, by adopting woods, coarse linen, raw hemp rope, fabric strips, galvanized iron and copper.

Several makers in China profiled below are notable for investing steadily in R&D to meet mercurial consumer tastes, with such efforts having paid off to gain recognition among buyers for smart designs, quality and price competitiveness.

Tian MeiTian Mei Furniture Co., Ltd. is a maker with integrated manufacturing capability, from design, R&D, production, sales to service. With over 10 years of experience in the business, the maker has built the "DFUN" brand for kids' furniture, "V-HOME" for trendy furniture, "MOON" for western-flavored furniture, and "MINI" for kids' wooden furniture, becoming one of the fastest-growing furniture manufacturers in China.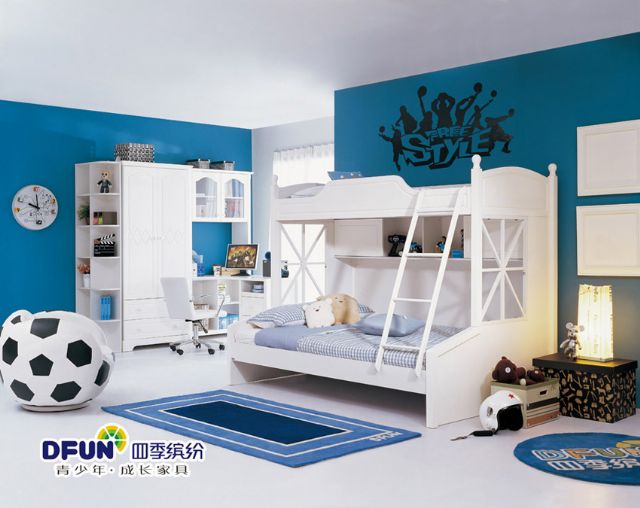 "DFUN" series of kids' furniture from Tian Mei features gentle, classic South Korean-style coupled with fashionable and simple structure.
These brands have developed due to the company's long dedication to innovative and original designs, supplying products that focus on users' well-being, safety, ergonomics and eco friendliness.
Messha Shengzhen
Messha Shenzhen Co., Ltd. is regarded as one of the leading furniture makers in China specializing in high-end furniture for living room, bedroom, dining room and office, whose products stress eco- friendliness, function, and materials, of which  mostly are white ash, oak, white birch and alder.
Messha's CORINTHIAN-family furniture is of natural materials and breathes classic Mediterranean flavor.
Tapping cutting-edge technology and skilled craftsmanship, the maker is recognized for stylish design, excellent quality and product durability.
Zhongshan DIOUS
Zhongshan DIOUS Furniture Industrial Co., Ltd. is an office-furniture maker that primarily turns out larger pieces for both the domestic and overseas mid-high-end markets. The company mostly makes products of recyclable, toxic-free, and natural materials to meet growing eco-consciousness and health requirements from increasingly affluent consumers with higher standards of life quality.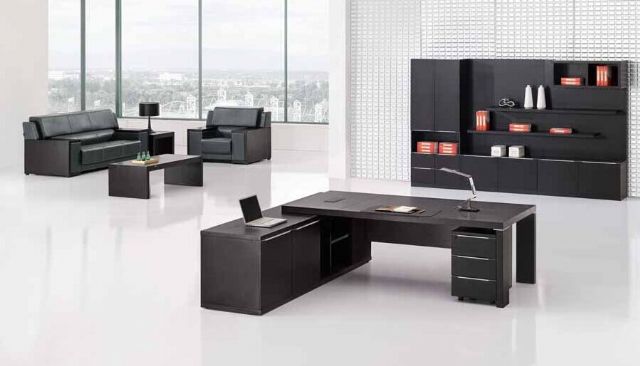 DIOUS's furniture uses recyclable and natural materials.