Skoda, a Czech brand under the German auto conglomerate Volkswagen, recently announced to set up the fully-owned Skoda Taiwan subsidiary on the island to take over the agency in Taiwan originally owned by Taikoo Group.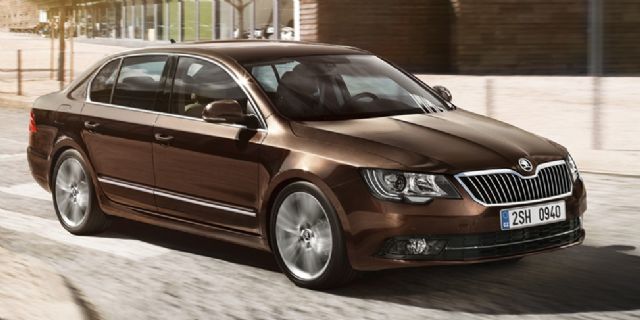 One of many Skodas for sale in Taiwan. (photo from Skoda Taiwan).
Y.L. Lin, Skoda Taiwan's president, said the new subsidiary will immediately focus on marketing and distribution-channel construction, to target doubling its annual sales volume on the island to more than 5,000 units over the next three to five years. Skoda, he stressed, aims to become the most affordable and practical imported European auto brand in Taiwan.
To directly operate its own auto brands in Taiwan, Volkswagen Group in 2014 decided to set up various subsidiaries to handle VW cars, VW commercial vehicles, and Skoda, in addition to Audi Taiwan that was set up about five years ago.
The Skoda Taiwan team, Lin said, is the only all-Taiwanese operation among the four brands under Volkswagen being sold in Taiwan, stressing that local personnel have better knowledge of the local market, and can seamlessly take over the original agency from Taikoo.
The top priority for Skoda Taiwan is to effectively and quickly build brand familiarity and distribution channel, Lin said. And the new subsidiary expects to smoothly move forward while taking care of both customer satisfaction and distributor profitability. Alongside various key elements to be set up, including distribution channels, after-sales services, products and marketing works, Skoda's brand spirit and design concept of "Simply Clever", Lin said, sales of the Czech line in Taiwan is expected to grow steadily.
More than 2,200 Skodas were sold in Taiwan in 2014, Lin said, and Skoda Taiwan anticipates to elevate the annual volume to more than 5,000 units over the next three to five years, with the brand aiming to achieve global annual sales volume of 1.5 million units by 2018.
Lin said many Taiwanese dream to own a European car, and Skoda cars' high cost/performance (C/P) value and its "practical" market positioning is expected to fast-track realization of such dream for potential customers, and that he is personally very confident in the future development of Skoda on the island.