Automotive rubber parts, engine mount, control arm bushing, strut mount, air intake hose, stabilizer bushing…etc.
Diterna Auto Parts Co., Ltd., founded in 1990, has developed into a leading supplier of metal/rubber auto parts in Taiwan, boasting top-end manufacturing techniques, ample experience and advanced know-how.

The company exports products to global automakers on the original equipment (OE) and original equipment service (OES) basis, as well as to aftermarket (AM) replacement-parts customers worldwide.

With leader-of-the-pack development and manufacturing capability, Diterna supplies a wide range of engine mounts, arm bushings, strut mounts, air intake hoses, stabilizer bushings and other rubber parts. With continued investment in product development, Diterna is deemed the most comprehensive supplier of engine mounts in Taiwan especially for Japanese makes and models, offering more than 1,000 kinds of such products, with 30 to 40 new items added every year. For European and American makes and models, the company can rapidly develop and produce items after receiving samples, or on the build-to-order (BTO) basis.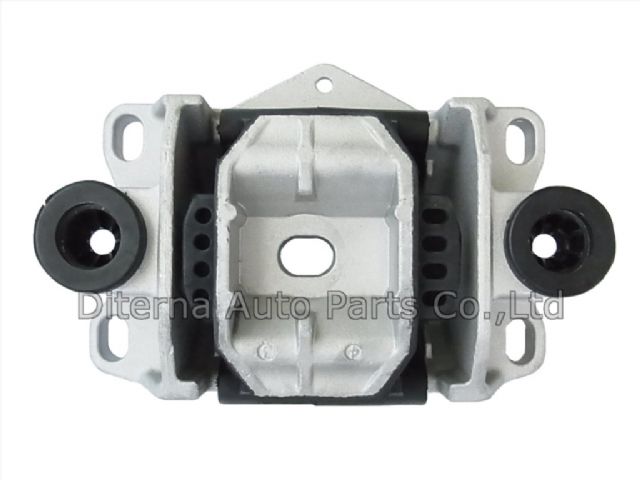 Diterna's engine mount
Diterna conducts 100% in-house manufacturing and processing, including high-efficiency mold/die development, stamping, and plastic injection etc., which is not often seen in Taiwan and can assure the highest product quality, prompt delivery and best cost-control.
Positioned as a top-quality supplier, the company has key know-how in rubber formulation to achieve optimal balance between anti-vibration and material deterioration. Diterna offers quality and durable engine mounts and other items paralleling or even surpassing OE counterparts, which is confirmed not only by customers worldwide, but also by data from testing/inspection laboratories.
Turning out auto rubber parts with ED (electrophoretic deposition) coating rather than conventional surface painting, Diterna offers engine mounts to withstand extreme heat and impulse friction. Always detail-minded in production and prioritizing quality, the firm guarantees each product to be securely bonded for prolonged use.
Diterna Auto Parts Co., Ltd.
No. 66, Lane 1282, Zhongzheng W. Rd., Zhubei City, Hsinchu County, Taiwan 302
Tel: 886-3-556-8111
Fax: 886-3-556-8000
E-Mail: sales@diterna.com.tw
Website: www.diterna.com.tw