Industry association is forming a cross-business strategic alliance to create a platform for resource integration
By Michelle Hsu

Founded in 1973, the Taiwan Furniture Manufacturers Association (TFMA) has witnessed Taiwan's furniture industry through its ups and downs. Today, the association faces new challenges in its mission to help local furniture makers adapt to changing business conditions and stay competitive.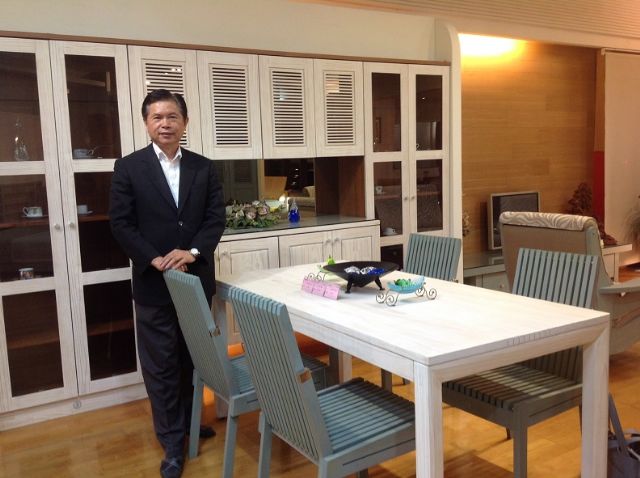 Chen Chang-hsiu, chairman of Formosa Design center, assumed the chairmanship of Taiwan Furniture Manufacturers' Association (TFMA) at the beginning of this year.
"With the furniture industry starting to revive from the downturn that started with the global economic slump in 2008, the TFMA has worked out several solutions to lead the industry forward," said Chen Chang-hsiu, who was elected as the Association's new chairman on January 2, 2015.
Chen says that the TMFA has launched a cross-business strategic alliance to serve as a platform to integrate resources and talent in the furniture industry and related fields. The alliance aims to help companies respond to the increasingly complex nature of their business, as local demand accounts for a growing share of sales.
"Domestic orders are generally smaller than export orders. They are also more complex and involved, requiring higher levels of professionalism across a number of business areas," Chen says.
The alliance was officially formed at a January 2 ceremony joined by representatives of the alliance members.
TFMA formed a cross-business strategic alliance as a platform for the furniture industry to integrate resources from various sectors..
Alliance Members
The eight founding members of the alliance are the TFMA, Taiwan Interior Design & Decoration Association of Commerce (TIDDA), Taiwan National Association of Interior Design (TNAID), Taiwan Kitchen Cabinet Development Association (TKCDA), Kitchen Union Association of Republic of China (KUAROC), Taiwan Woodworking Machinery Association (TWMA), Taiwan Good Design Association, and National Taipei University of Technology (Taipei Tech).
"It covers both the upstream and downstream segments of the industry," Chen noted. For example, the TFMA and the two kitchenware associations will play the role of suppliers for the interior decoration association (TNAID), while the Taiwan Good Design Association will work closely with them to work out good designs.
The TWMA and Taipei Tech will provide professional technical support and training services. The former is a specialist in innovative and precision woodworking machines, while the latter is a leading woodworking technology training institution in Taiwan.
"Work quality is an essential component in realizing the full value of a good design," Chen says. He means that the furniture industry can't fully develop without sufficient support of talented workers. Chen also recognizes the importance of talent cultivation for Taiwan's furniture industry, which has suffered a shortage of labor supply for over the past two decades. Chen will encourage TFMA member companies to cooperate with Taipei Tech or other woodworking technology training institutes to train and employ talented workers.
TFMA Committees
The alliance will meet every three months, as well as hold an annual industry summit joined by industry leaders, scholars and experts to discuss the future development of Taiwan's furniture industry. Chen named William Chiang, chairman of Yung Shing Furniture Co., as convener of the TFMA's Public Relation Committee, responsible for handling the alliance's activities.
Under Chen's leadership, the TFMA has set up several new committees, including the Design & Creative Cultural Committee, headed by Walter Chiang, chairman of Walter-Barng Wooden Indus. Co.. Chiang has long advocated the establishment of a platform to help companies source designers for cooperation and showcase their works.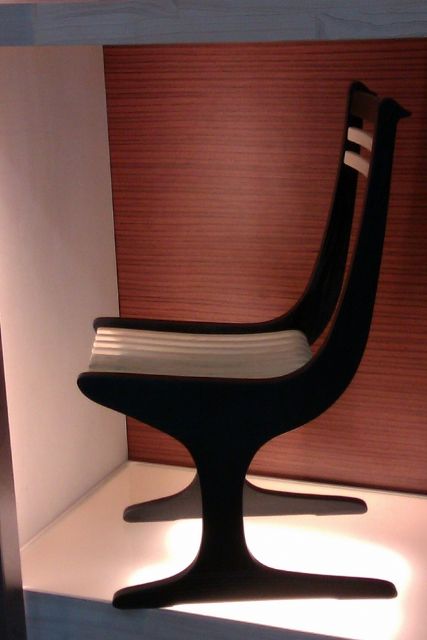 Design plays a key role in adding value to furniture.
Michael Ko, chairman of Como Furniture Ent. Co., was named the convener of Industry Upgrading Committee, which aims to promote the upgrading of Taiwan's furniture industry to a higher level with an emphasis on superior quality.
Sam Chen, chairman of Soflex Furniture Industry Co., will head the Exhibition and Marketing Committee, responsible for handling international exhibition affairs. Though Taiwan's furniture industry has become increasingly domestic-oriented, local furniture companies still hope to extend their global business networks. The TFMA organizes TFMA delegations to set up Taiwan pavilion at more than 10 international major furniture shows every year.
"Our efforts to promote exports by participating in international trade fairs is well recognized by the Bureau of Foreign Trade (BOFT), under the Ministry of Economic Affairs (MOEA)," said Chen. Under his leadership, the TFMA will become even more active in this aspect.
China and Vietnam
China and Vietnam are the two overseas areas with the closest ties to Taiwan in terms of furniture production. "China's furniture industry emerged at a time when Taiwan's furniture industry badly needed to extend production lines abroad to tap overseas labor and resources," said Chen.
Taiwan's furniture industry started to set up overseas factories in China from the 1980s, making great contributions to the rapid growth of China's furniture industry in the following two decades. "During the two decades since the early 1980s, Taiwan and China were in a perfect complementary relationship in terms of the furniture industrial structure: Taiwan needed overseas labor and industrial land and China needed investment and skills," observed Chen.
The complementary relationship led to a seamless connection between the furniture industries of the two sides. China's furniture industry, after two decades of rapid growth from the 1980s, began to face growth bottlenecks in the mid-2000s. "The change pushed the Taiwanese furniture companies in China to adjust their business models. Some relocated production to Vietnam and some turned their focus on domestic sales in China.
Chen believes that China may gradually replace the U.S. and Europe as the largest market for Taiwanese furniture companies, either based in Taiwan or China" in the future. He feels that TFMA will therefore need to work out strategies to help its member companies explore the market in China.
The TFMA has two other committees in charge of China Affairs and Vietnam affairs, respectively. Vietnam is now the most important area for overseas investment by Taiwanese furniture companies. The TFMA even set up a Vietnam branch to serve its member companies there, headed by Nick Ho, chairman of C-C Co., a leading Taiwanese furniture company in Vietnam.
Formosa Design Center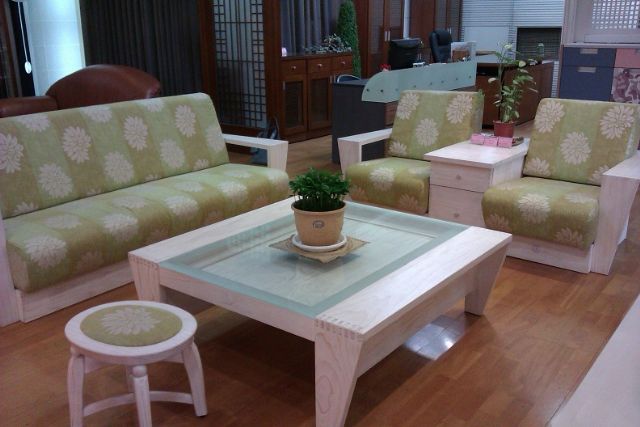 The combination of furniture production and interior design is vital to the success of furniture companies seeking to promote business in the domestic market.
Chen himself runs a furniture company, Formosa Design Center, located in central Taiwan. The company was one of the first in Taiwan's furniture industry to transform from a production-orient enterprise to a design-driven operation. It has also gained a reputation as one of the leading Taiwan brands in the furniture and interior design market.
Based on his successful experience in transforming his own furniture company, Chen is commonly regarded one of the best qualified people to head the TFMA and help Taiwan's furniture industry to reach a new peak period in the years ahead.