Driven by higher new-car sales in Taiwan and China, as well as depreciating NT dollar against  greenback that enhanced the island's export competitiveness, several Taiwan Stock Exchange (TSE)-listed auto-parts makers reported promising results for 2014.

Industry sources say Q4, 2014 saw the NT-dollar deeply depreciate against the greenback to have benefited many local auto-parts exporters in returns from currency exchanges, to have lifted their year-end earnings.

Tong Yang Industrial Co., Ltd., reportedly the world's largest maker of aftermarket (AM) plastic body-parts and original equipment (OE) supplier to local and international automakers, posted  currency-exchange income of NT$60 million (US$2 million) in November 2014, and another NT$83 million (US$2.77 million) in December. These additional income almost offset all the currency-exchange losses in H1, 2014 to enable  Tong Yang to set record quarterly earnings in Q4, 2014.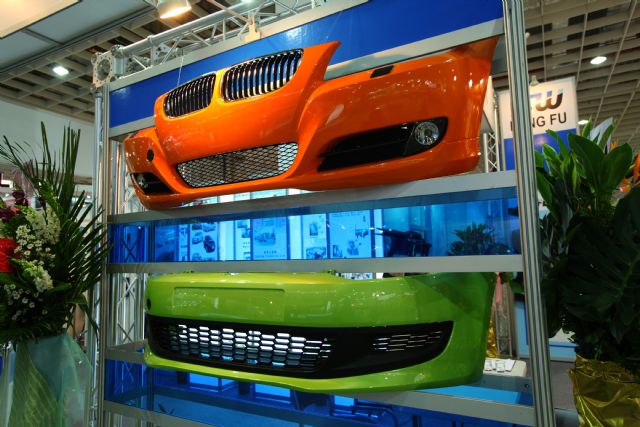 Taiwan-made auto parts are widely popular among customers worldwide.
The auto-parts maker registered consolidated pretax earnings of NT$181 million (US$6 million) in December 2014, up 19% year-on-year (YoY), 2014 consolidated pretax earnings of NT$1.7 million (US$56.7 million), a little bit lower than NT$1.73 (US$57.5 million) in 2013, for pretax earnings per share (EPS) of NT$2.74 (US$0.09). Crispin Wu, Tong Yang's president, believe many positive factors in 2015 will likely further upgrade corporate revenue and earnings by at least10%, including falling fuel prices, depreciating NT-dollar, and continually favorable business climate in North America.
Bad Weather Good for Sales
Tong Yang's AM business saw an 8% YoY growth in December 2014, with inclement  weather in North America, the largest export market for Tong Yang's AM products, have been driving demand. The firm says such strong demand from North American distributors is expected to last to at least the end of Q1.
Hiroca Holdings Ltd., engaged in cubic printing, spray painting, plating and mold injection of automotive interior trim and parts, posted accumulated EPS of NT$5.5 (US$0.18) in the first three quarters of 2014. In Q4, the firm kicked off shipments of parts and accessories to Nissan Murano's global factories, while its Chinese factory won Shanghai GM's order for the Excelle sedan. Institutional investors estimate Hiroca's 2014 EPS to hit a three-year high of NT$7.5 (US$0.25).
Tung Thih Electronic Co., Ltd. (TTE), a major OE supplier of parking sensors and automotive electronic systems to international automakers, has been increasing shipments of active-safety systems to independent automakers in China (without technical partnership with international auto brands), including parking sensors, reverse imaging systems, BLIS (blind spot information system) etc., resulting in high Q4 revenue. Institutional investors estimate TTE is expected to register 2014 EPS of NT$5.5 to NT$6 (US$0.18 to US$0.2), with 2015 revenue and income expected to further increase about 15%, thanks to expanding shipments for models built on GM's D2XX platform.
Hota Industrial Manufacturing Co., Ltd., an OE supplier of transmission parts to international automakers and tier-1s, registered consolidated revenue of NT$375.4 million (US$12.5 million) in December 2014, the third-highest monthly record in company history. The firm is optimistic about hitting a new monthly revenue record in January 2015, thanks to delivery of postponed shipments.
The transmission parts maker is constructing a factory in southern Taiwan, which is expected to be completed by the end of 2015 to add capacity to meet global customers' flooding orders. After the new factory starts up, Hota said, two to three production lines will be added each year, until all available space is occupied by eight to nine lines by the end of 2019.
Positive Factors
An industry expert says 2015 is expected to be promising for both OE and AM auto parts makers. Falling fuel prices, he explains, allow drivers to put on more miles globally this year, to create stronger demand for AM replacement parts and the so-called collision parts (parts often replaced due to accidents); while lower fuel price will also stimulate new-car purchases worldwide, in both developed and developing markets.
In China the expert says new-car sales are expected to remain at relatively-lower growth rate, but continue to be the world's largest automobile market with annual sales volume of some 20 million units. In North America, gradually improving economic prospect is expected to stimulate demand for both OE and AM parts. The depreciating NT-dollar against greenback will continue to render Taiwan-made parts more competitive globally this year, with local makers expected to report higher profit margins and revenues.