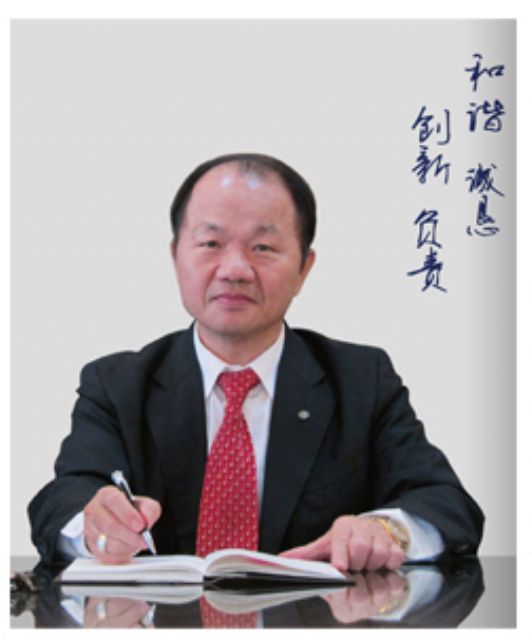 Scott Chen, chairman of TTE, says the company targets to challenge annual revenue of more than NT$10 billion (US$333.3 million) over next three to four years. (photo from TTE's website)
Tung Thih Electronic Co., Ltd. (TTE), a major original equipment (OE) automotive-electronics supplier to international automakers listed on the Taiwan Stock Exchange (TSE) and a major supplier of automotive parking sensors in Asia, will likely double its parking-sensor shipments in 2015, driven by its 10-year OE order from General Motors (GM) for cars built on the D2XX platform.
The D2XX is to be first utilized on the second-generation 2015 Chevrolet Cruze and 2016 Chevrolet Equinox, among others. Later on GM will use the platform for other variants and brand too like the Cadillac, Opel, GMC, Buick, and Holden. This new platform D2xx is successor to GM's very popular Delta and Theta. The new platform will be very flexible and GM is expected to roll out 2.5 million cars a year based on the D2xx platform by 2018.
TTE recently announced registered consolidated revenue of NT$525 million (US$17.5 million) in December 2014, a 28.3% increase year-on-year (YoY), and a second-highest monthly record in company history trailing March 2014's.
In Q4, 2014, TTE reported consolidated quarterly revenue of NT$1.44 billion (US$47.97 million), a record quarterly high, with 2014 consolidated revenue up 13.95% from the previous year to reach NT$5.14 billion (US$171.4 million), also a record annual high. TTE's accumulated net earnings per share (EPS) in the first three quarters of 2014 had already hit NT$4.02 (US$0.13), and the firm's 2014 EPS is expected to reach NT$5 to NT$6 (US$0.17 to US$0.2), on which the company declined to comment.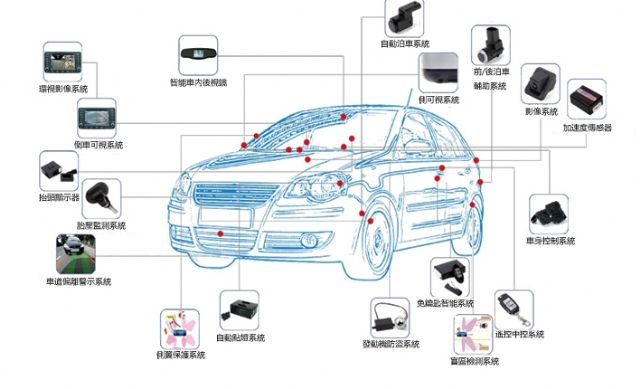 TTE supplies wide ranging automotive-electronic parts and systems. (photo from TTE's website)
Two major growth momentum pushed TTE's 2014 revenue, including the kick-off shipments of parking sensors to Shanghai GM (for D2XX platform cars) in Q4, 2014, and, more importantly, increasing shipments of active safety systems to Chinese automakers such as Great Wall, Changan, Dongfeng etc.
Rising Adoption of Safety Systems
Lee Chih-liang, TTE's China regional president, pointed out that an increasing number of independent automakers (mainly self-developing products) are adding automotive-electronic safety systems to cars to upgrade product competitiveness, such as parking sensors, reverse imaging system, Around View Monitor (AVM), Blind Spot Information System (BLIS), parking assist system or auto parking system (PAS), etc., with such high penetration rates of active safety systems effectively driving TTE's sales in China in 2014.
TTE is also the OE supplier of the integrated parking sensor, PAS, and BLIS systems to Shanghai GM for the popular GM Cruze sold in China. In 2015, TTE will supply more parking sensors and integrated systems to GM North America, GM-Daewoo in South Korea, and Opel in Germany. In the future, TTE's shipments to the D2XX platform-based models will expand to 25 auto plants in 18 nations, TTE said, and more than 70 million parking sensors are expected to be purchased for the new platform-derived car models by 2023.
Though shipments to Ford's F-150 trucks ended in late 2014, TTE said that it has won new orders from Japanese automaker Suzuki and French customer Renault, which are expected to further upgrade the shipments from its Taiwanese factories in 2015.
Some institutional investors forecast that TTE may challenge revenue growth of 15% to 20% in 2015, or about NT$6 billion (US$200 million).
Brighter Future
One of the buyers who came to TTE for quality, reliable and reasonably priced parking sensors and automotive electronic systems is Beijing Hyundai Motor Co., a joint venture in China, suggesting  that the Taiwanese company may be set to supply  parts for Kia. TTE's Kunshan No. 2 factory in Kunshan, Jiangsu Province of China is scheduled to kick off mass production in early 2016 to meet increasing demand from global customers. Scott Chen, TTE's chairman, is very confident of the firm's future, also claiming that TTE aims to challenge annual revenue of NT$10 billion (US$333.3 million) over the next three to four years.
According to auto-parts makers, Korean automakers' supply chains are typically exclusive with carmakers in Korea generally purchasing parts from affiliates or Korean suppliers. Being the largest parking-sensor supplier in China, they said, TTE finally won the chance to supply parking sensors for Hyundai Elentra sedans assembled by Beijing Hyundai starting 2016. Hyundai Elentra is reportedly the world's second most-popular passenger car with annual sales volume of about one million units, with as many as 200,000 units shipped in China. The auto-parts makers also said that the new order for Hyundai Elentra enables TTE to be chosen by the Korean carmaker to supply parts to its other models.
In recent years, TTE has landed new orders from international automakers, including Suzuki, Mazda, Nissan, Renault etc. By participating in a joint-development project for a new Smart, TTE has also become a supplier to Mercedes-Benz.
To meet foreseeable demand in the future, TTE chairman Chen said his company has been accelerating the construction of its Kunshan No.2 factory, where the coating lines will be completed first and start up mid-2015 to cut outsourcing cost and upgrade production efficiency. After the Kunshan No.2 factory starts mass production in early 2016, Chen added, TTE's production capacity will greatly increase to meet the strong demand from the GM D2XX platform-based models.