Eyeing high potential and booming tire markets in the Association of Southeast Asian Nations (ASEAN), the two major Taiwanese tire manufacturers, Cheng Shin Rubber Ind. Co. Ltd. and Kenda Rubber Ind. Co., Ltd., will soon kick off construction of factories in Indonesia.

Cheng Shin recently announced its Indonesian subsidiary, Maxxis International Indonesia, and has decided to buy 350,000 square meters of land in Greenland International Industrial Center (GIIC) in Indonesia for US$47.25 million, with the Indonesian subsidiary to soon sign the purchase agreement with PT. Puradelta Lestari Tbk.

Cheng Shin plans to construct a big plant at the site in stages, the first of which expected to be completed in March 2016, with the plant's targeted maximum daily capacity to be 40,000 motorcycle tires and 16,000 passenger car radial (PCR) tires, the company said.

The maker estimates the investment in the tire factory at about NT$3 billion (US$100 million), excluding land cost, with the total investment in the entire plant complex in Indonesia to be about US$300 million.

The Indonesian plant will be Cheng Shin's third plant complex in ASEAN, besides those in  Thailand and Vietnam. The tire maker said  products from the new factory will initially be sold on the local and international replacement aftermarkets, with future target markets to include the Indonesian original equipment (OE) market.
 
Cheng Shin said it will immediately apply to the Indonesian government for environment and plant-construction licenses after signing the land purchase agreement, aiming to start construction  as early as March this year.

Kenda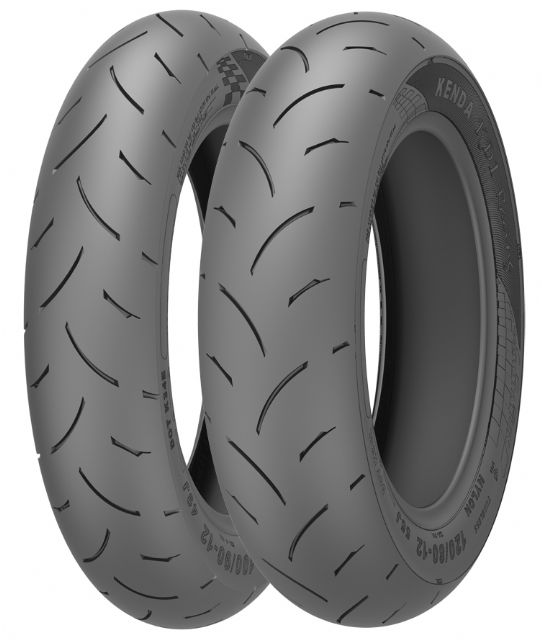 Tires made by Kenda, which is scheduled to soon start mass production of motorcycle and bicycle tires at its Indonesian factory in June or July 2015. (photo from Kenda)
Optimistic about growth potential of the tire market in Indonesia, another Taiwanese tire maker Kenda has also decided to set up a factory there. A subsidiary in Indonesia is to be set up with registered capital of US$30 million, with the maker to invest about US$100 million into plant construction.
In the target market, Kenda plans to lease a plant in Serang, Bentan Province of Indonesia, and install new production lines to streamline start-up.  As early as June or July this year, Kenda said, the plant will kick off mass production of motorcycle and bicycle tires, with targeted maximum daily  capacity to include 35,000 to 40,000 motorcycle tires and 50,000 to 60,000 bicycle tires, similar to that at Kenda's factory in Shenzhen, Guangdong Province of China.
Kenda is also scheduled to start constructing a PCR tire factory in Indonesia in March, with start-up of mass production in early 2016 and  targeted maximum daily capacity of about 25,000 units.
Cheng Shin & Kenda's Investment Projects in Indonesia

Cheng Shin

Plan
Investment

Greenland International Industrial Center (GIIC)

Over 350,000 sq.m. bought by Indonesian subsidiary for factory construction, to begin March 2015 and first-stage completed by March 2016.

Total of about US$300 M.

Kenda




Serang, Bentan Province of Indonesia

To lease existing facility to start mass production of   motorcycle/bicycle tires in June or July 2015.



 
To also build PCR factory in Indonesia and start   construction in March 2015 with  completion by  March 2016.
About US$100 M.

Source: Cheng Shin & Kenda.