Tsai Wen-rong, president of Yulon Nissan Motor Co., agent of Nissan and Infiniti and No.2 auto vendor in Taiwan by sales volume, recently expressed optimism about Taiwan's automobile market in 2015, predicting overall new-car sales in Taiwan to increase to about 440,000 units, of  which Yulon Nissan aims to grab a 12.5 percent market share, or about 53,000 units.

Sales of new cars in Taiwan hit a nine-year high in 2014 of about 424,000 units, and Tsai's forecast volume is the most optimistic among local auto vendors.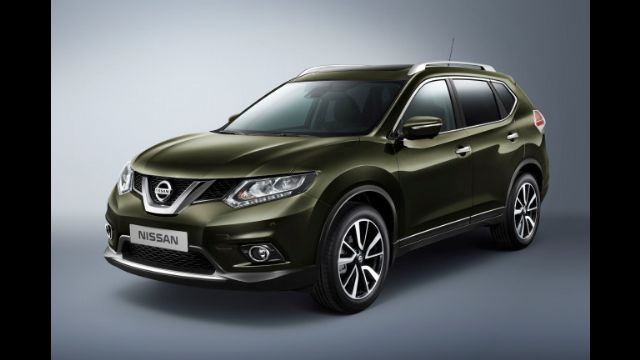 Yulon Nissan is scheduled to launch the locally assembled Nissan X-Trail SUV by mid-2015 and targets to sell 53,000 new cars in Taiwan. (photo from Internet)
An executive of Yulon Nissan said that Tsai's optimism is reasonable, because the company is scheduled to launch the Nissan X-Trail sport utility vehicle (SUV) in mid-2015, to join the competitive but expanding segment. In addition, Yulon Nissan's affiliate Dongfeng, a major Chinese automaker in partnership with Nissan of Japan, aims to challenge annual new-car sales volume of some 1.1 million units in 2015, also to  continue to generate return-on-investment for Yulon Nissan. Sales of imported Infinitis in Taiwan are expected to increase by 60 percent this year, to about 1,600 units, thanks to the introduction of the Q50 luxury sedan.
Tsai said that Yulon Nissan sold 47,700 new cars in Taiwan in 2014, an 8.5 percent increase from the previous year to set a new annual high since 2008, retaining its No. 2 position in the domestic automobile market. The president supported his optimism toward this year's sales with positive factors, including falling fuel prices, emerging 10-year replacement cycle etc.
He said some 425,000 to 430,000 passenger cars are expected to be sold in Taiwan this year, and as many as 440,000 units including commercial vehicles; while most other vendors still hold their forecasts of 420,000 to 430,000 units.
Tsai said in 2015 Yulon Nissan is expected to enjoy continued, higher-than-overall-market growth rate for the third consecutive year, with the company scheduled to launch the Nissan X-Trail by mid-2015 to join the expanding SUV segment, to further raise sales volume and market share to 12.5 percent. In addition, the president is very confident of selling more imported Infinitis in Taiwan, especially the Infiniti Q50 sport sedan jointly developed with Mercedes-Benz.
Yulon Nissan's sales volumes in the past three years were 40,900, 44,000, and 47,700 units, respectively.