The Mobile World Congress (MWC), held March 2-5 in Barcelona, Spain, underscored a new focus--telematics--in addition to different cellphone vendors' new top-end models and telecom technologies.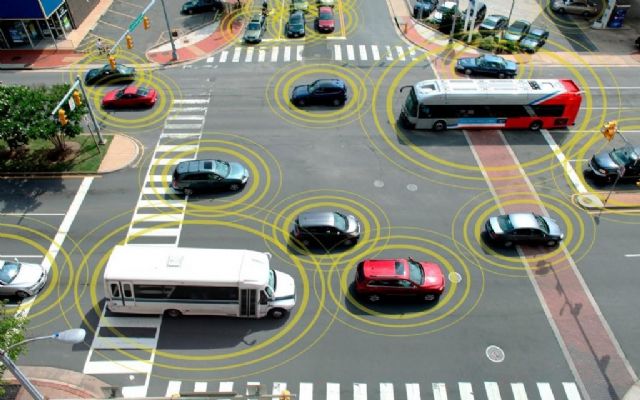 Gartner forecasts that in 2015, the automotive segment will see the highest growth of 96 percent, among others in Internet of Things (IoT) applications. (photo from Internet)
Telematics has emerged as one of the most important development trend in global automobile industry. Gartner, Inc., an information technology research and advisory company based in the U.K., had already indicated that in 2015, the automotive segment will see the highest growth, of 96 percent, among others in Internet of Things (IoT) applications. Another market research firm, Transparency Market Research, also pointed out that by 2019, the annual production value of connected cars will reach US$131.9 billion, representing a compound annual growth rate (CAGR) of 34.7 percent between 2013 and 2019.
In fact, industry experts say, the telematics became a obvious new focus since the 2013 MWC, and an increasing number of international automakers participated in MWC events since then to showcase their latest technology and equipment development, including Mercedes-Benz, BMW, Audi, Ford.
According to Gartner, by 2020, there will be a quarter billion connected vehicles on the road, enabling new in-vehicle services and automated driving capabilities. During the next five years, the proportion of new vehicles equipped with this capability will increase dramatically, making connected cars a major element of the IoT. Gartner forecasts that 4.9 billion connected things will be in use in 2015, up 30 percent from 2014, and will reach 25 billion by 2020.
Ample Taiwanese Players
The booming telematics, or connected car, market has drawn plentiful Taiwanese companies to jump on the bandwagon. Companies that have already achieved initial success include Taiwan Semiconductor Manufacturing Corp. (TSMC), MediaTek Inc., Hon Hai Precision Ind. Co. Ltd., Chunghwa Telecom Co., Ltd. (CHT), SerComm Corp., Holtek Semiconductor Inc., Wistron NeWeb Corporation, HTC Corp., Asustek Computer Inc. (Asus), Micro-Star International Co. (MSi) etc.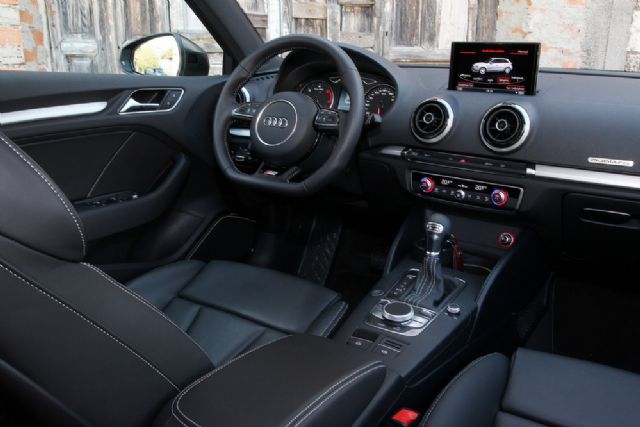 Driven by rapid development of the telematics market, vehicles are equipped with more and more electronic equipment to create huge demand for suppliers. (photo from Internet)
Hon Hai
Hon Hai, reportedly the largest private manufacturer in Taiwan and major international EMS (electronics manufacturing services) provider, has been aggressively developing automotive and electric vehicle (EV) related businesses, as well as key automotive electronic systems and parts, in recent years. The Taiwan-headquartered conglomerate reportedly injected additional investment of 5 billion renminbi (RMB) into one of its Chinese production bases in Shanxi Province of China, where workers have reached some 100,000. Industry insiders said that Hon Hai's new investment in Shanxi is part of the group's plan to produce more affordable EVs.
TSMC
As the fastest-growing segment, telematics semiconductor sales is also playing a vital role to raise the revenue of TSMC, recognized as the largest IC foundry in Taiwan. Industry sources said that TSMC's lead in advanced production processes are unlikely to be surpassed by most  rivals. For example, the sources added, TSMC's capital spending in 2015 is expected to outstrip US$10 billion, 80 percent of which will be utilized to install 16-nanometer production capacity and purchase 10-nanometer production equipment.
Morris Chang, TSMC chairman, specifically mentioned the development of major technologies in 2014, including system-in-package (SiP), micro electromechanical systems (MEMS), image sensor integration and ultra-low power consumption, which are all essential in developing business in the booming IoT and telematics markets.
In addition to acquisition of Qualcomm's plant in Longtang, northern Taiwan, to prepare advanced packaging capability, TSMC has also outsourced to a subsidiary multi-chip and image-sensor integrated packaging, as well as allying with power-management chip companies to develop ultra-low power consumption micro controller units (MCUs) and power management chips to pave the way in IoT- and telematics-related business development.
CHT
As reportedly the largest telecom carrier in Taiwan, CHT has already ventured into the telematics business by cooperating with local partner Hotai Motor Co. Ltd., Taiwan's agent of Toyota and Lexus, which has launched the Toyota Intelligent Driving system for both pre- and aftermarket in a wide range of telematics functions.
In recent years, CHT has also extended its smart Internet connection applications from personal, home and enterprise to telematics. By integrating Intelligent transportation systems (ITS) and IoT technologies, the firm launched the smart logistic driving imaging service, a comprehensive fleet-management solution integrated with functions and services as driving-image cloud-end storage, GPS location, 3G mobile telecom, vehicle diagnosis, real-time tele-imaging, real-time thermo- monitoring (for refrigerated commercial vehicles) etc.
Networking & Communication
Networking and communication equipment makers are also eyeing the lucrative telematics application market, as 4G high-speed data transmission enables rapid audio-video downloading; while the 2GHz high-frequency technology is applicable to auto anti-collision radar, a new niche for players.
James Wang, CEO and president of SerComm Corp. pointed out that from 2020 to 2025, total  global production volume of networking/communication equipment will reach 100 billion units, in which automotive smart gateways and sensors will be a major product category, in addition to smart terminals, home Internet equipment etc. SerComm has been aggressively developing telematics related products, which were one of the firm's major exhibits in 2015 MWC.
Wistron NeWeb Corporation, another networking and communication equipment supplier, has been diversifying product lines into non-core fields as  satellite communications. New product categories include smart home, automotive electronics, IoT, vehicle Bluetooth module, vehicle communication module, anti-collision radar etc. Automotive  products now account for about 20 percent of the company's overall revenue.
Holtek has been aggressively developing telematics-related businesses, including automotive Bluetooth, 802.11 wireless transmission etc. The firm's revenue from MCU peripheral devices is expected to remain stable this year; while it is scheduled to continue launching more new application products as smoke sensor, Smart meters etc. The company is also targeting vehicular reverse imaging system and home security system.
ICT Companies
Major information and communication technology (ICT) makers are also targeting telematics related business, such as HTC (recognized as Taiwan's largest smartphone maker), Asus (a leading PC vendor), MSi (major PC and motherboard maker) etc.
HTC set up its automotive business division three years ago and kicked off partnerships with international automakers such as Yulon (Taiwan), Volkswagen, BMW etc. Industry sources say that smartphone makers can help automakers develop in-car infotainment systems with inter-connected and -control features, with such cooperation model packing immense potential for the future.
Asus has been developing the automotive market for many years after setting up a fully-owned subsidiary, UniMax Electronics Inc., which focuses on self-development of automotive electronic systems to supply to international vehicle makers on original equipment (OE) basis. Many of UniMax's products are certified by Japanese automakers.

Automotive products made by UniMax. (photo from company website)
UniMax focuses on development of car computers with multimedia, navigation, Internet-connection, voice-control etc. functions; while the firm tied up with auto vendor Hotai to develop the Intelligent Driving System. In addition, the firm's digital video recorder (DVR) products have entered the European market, while its smart type, cloud-based navigation system have been installed in Taiwan-assembled Toyotas.
MSi has successfully tapped into the telematics market to have achieved impressive success. The firm has won orders from Japanese home delivery companies, while in emerging markets such as Argentina and Brazil it has become a major telematics equipment supplier. In 2009, MSi set up Funtorro Inc. to focus on development, production and global marketing of vehicle infotainment products. Few years later, its  Funtoro own-brand has gained solid foothold in the international market and won big-ticket orders from customers in the U.S., Japan and Europe. This year, industry sources say, MSi's automotive products are expected to enjoy continued and rapid sales increase.