Clearly supporting the Chinese government's industrial development plans for energy saving products and smart city, China Lighting Expo 2015 or China (Beijing) International Lighting & SSL Exhibition 2015 and China Intelligent Building and Smart Home Expo 2015, scheduled April 22-24 at China International Exhibition Center (CIEC), Beijing, will present global suppliers to show wide-ranging trends in intelligent technologies, designs and applications for lighting.

Growing Influence
The consensus among global buyers has been positive about China Lighting Expo, jointly organized by China Illuminating Engineering Society (CIES), China Solid State Lighting Alliance (CSA) and Adsale Exhibition Services Ltd. (Adsale). And the trade fair has been widely recognized by industry professionals as an increasingly influential event for the global lighting industry for a couple of reasons.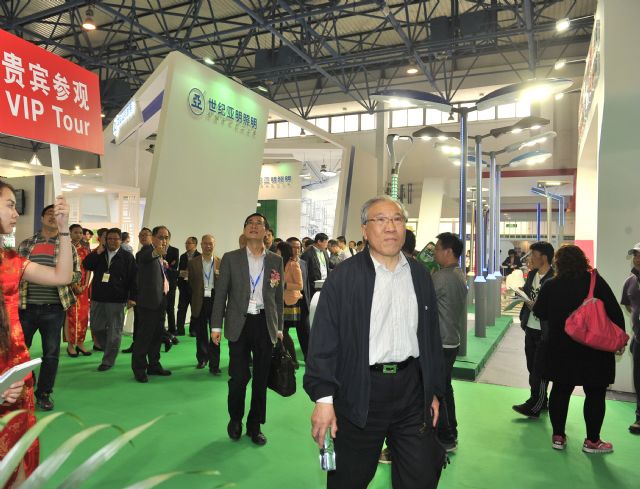 China Lighting Expo has seen turnout steadily grow for the years.
One decisive element working for China Lighting Expo's current success is its location in Beijing. Being the financial and political administrative center in China, the national capital is also generally seen as being relatively more cosmopolitan, sophisticated and an important industry hub of the country's northeastern and northwestern regions, where nationally leading research and standard-setting institutions are headquartered, along with national colleges of architecture and design, state-owned enterprises, construction companies, advertising companies, local and overseas chambers of commerce, and trading companies etc. This sizeable cluster therefore helps boost China Lighting Expo's domestic and global influence.
During its three-day run in 2014, the exhibition attracted 274 exhibitors and 27,352 buyers, with the visitor number rising 16.5 percent compared to the 2013 edition, also having received strong support from trade associations from Beijing, Shandong, Jilin, Tianjin, Changchun, etc. Of the total visitors, 78.49 percent were directors and executives from engineering companies, as well as designers, end-users, distributors and system integrators, which reflected the business potential for exhibitors.
Wide Ranging Exhibits 
The expo's other attraction among others is the wide-ranging exhibits as well as leading-edge technologies that allow participants to be updated with industry trends, developments and potential prospects.
With the Chinese government carrying out its 12th Five-year Development Plan to actively develop domestic industries related to energy-saving products, smart city and Internet of Things applications, intelligent lighting, smart homes, intelligent buildings and smart society hence have become buzzwords across the country to both inspire ideas and spark business potential, particularly intelligent technologies that are increasingly being applied in daily lives, as well as residential buildings, commercial spaces, healthcare institutes, retail properties, government buildings and various industries.
Under the scenario, "China Lighting Expo 2015" and "China Intelligent Building and Smart Home Expo 2015" will feature an expanded lineup covering both lighting and intelligent technology, to further promote intelligent LED technologies and LED lighting applications, as well as LED and control technologies.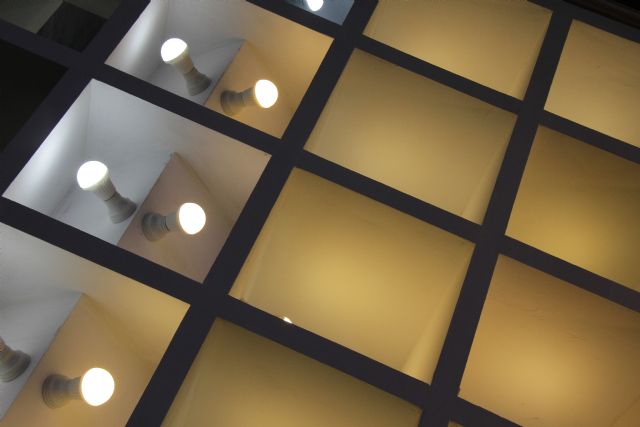 Wide-ranging lighting products in line with growing market trends will be at China Lighting Expo 2015.
The two-in-one event will also focus on smart society and smart city by displaying various applications in intelligent buildings, smart homes and Internet of Things. So the organizers look to create opportunities for buyers, entrepreneurs, wholesalers, designers, industry insiders, as well as offer a convenient stage to keep up with new trends from lighting to intelligent city.
"China Lighting Expo 2015" will showcase intelligent LED system and lighting products, including building and outdoor lighting, energy saving streetlights, industrial lighting, indoor lighting, decorative lighting, lamps for auto repair shops, factories and other industrial applications as mines etc.
"China Intelligent Building and Smart Home Expo 2015" will offer products, technologies and services focusing on smart home systems, building automation systems, electrical engineering and equipment.
Informative Events 
Same as in previous years, "China Lighting Expo 2015" and "China Intelligent Building and Smart Home Expo 2015" will present various seminars, speeches and discussions by working with local and overseas product users, exhibitors and media, with such events to cultivate exchanges between industry experts and participants.
"The 3rd Plenary Meeting of ISO/TC 274 Light and Lighting" will be held concurrently with "China Lighting Expo 2015," to be attended by representatives from all around the world. Over 10 seminars, keynote speeches and panel discussions focusing on policies and technology, application, design and marketing will be scheduled, as well as sample rooms, new product presentations and case studies.
With drastic weather becoming reality across the world due to global warming, more carmakers launching hybrids to save fuel, and the first solar-powered plane built by a Swiss group to attempt a round-the-globe flight to showcase the feasibility of such freely available power source,  "China Lighting Expo 2015" and "China Intelligent Building Expo 2015" will continue to occupy bigger footprints of relevance in an era of energy-efficiency, eco-protection.
EIA online of the U.S. Energy Information Administration estimates that in 2012, about 461 billion kilowatthours (kWh) of electricity were used for lighting by the residential and commercial sectors. This was about 17 percent of the total electricity consumed by both of these sectors and about 12 percent of total U.S. electricity consumption. With energy-efficient LED lighting and other smart ways to save energy to be displayed, the upcoming trade shows are sure to attract buyers looking for opportunities, products and technologies to tap the huge Chinese market.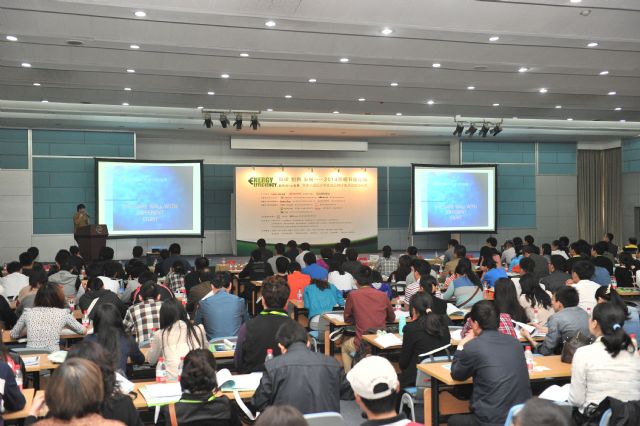 Seminars, panel discussions and keynote speeches will be held to update participants on the latest industry trends.