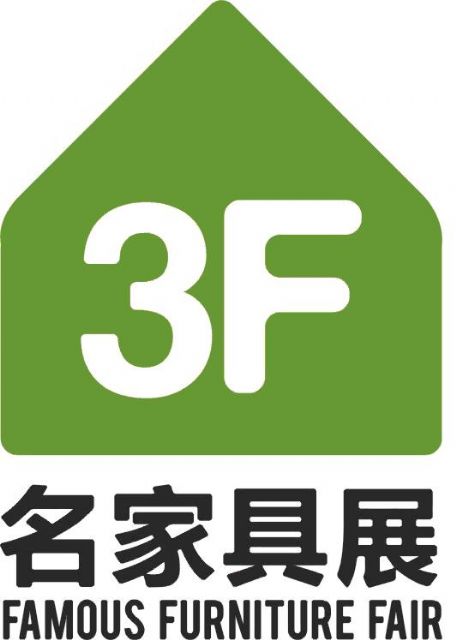 The 33rd 3F, a five-day, three-show event comprising the International Famous Furniture Fair (Dongguan) and Famous Furniture Woodworking Machinery & Material Fair (IFM) and Homedecor Fair and China Rosewood Furniture Fair, has just opened at the Dongguan International Convention and Exhibition Center in Guangdong, southeastern China, today, and is presenting nine different highlights to impress participants this year.
With more than 1306 exhibitors, the 33rd 3F uses 10 exhibition halls including the newly built Hall 3G and the Famous Furnishings Expo Park (Hall 9), spread over 770,000 square meters in total. The trade fair has become the first event that the Chinese furniture industry presents to global buyers in 2015, and where unprecedented furniture brands, characteristic exhibition services, overseas buyers and a variety of exhibition activities are available. This year's 3F has nine highlights as follows:
1. Utilization of New Well-equipped Exhibition Hall
The Hall 3G is activated to empower 33rd 3F the first time. With an area of 30,000 sqm, the brand new hall, on the east side of Hall 3, is built by the 3F organizing committee in response to steadily growing demand for exhibiting at the show over the past years. Starting up the hall as part of 33rd 3F is expected to ensure buyers from all over the world a closer look at China's impressive furniture developed on innovative, new concepts.
In addition to the launching of Hall 3G, the exhibition layout has also been optimized in order to hold more branded exhibitors from home and abroad and highlight the special exhibition areas, so as to facilitate buyers' search for desired products at the venue. Among special areas, Export Pavilion, for instance, is set up on the 2nd floor of Hall 3G, Hall 3 and Hall 7, which visitors can easily pass through with newly-built corridors.
More than 110 domestic and international companies from Zhejiang Province, Sichuan Province, Korea, and Dongguan, Foshan, Guangzhou, Shenzhen, Huizhou in Guangdong Province participate in the 33rd 3F. While domestic brands continue to dominate the 33rd 3F, the participation of more export brands further enhances 3F's ability to serve overseas buyers.
2.
The Largest Homedecor Fair in China
Dongguan Home Accents Fair (DHAF) is set up on the Basement floor of the Famous Furnishings Expo Park. With an exhibition area of 70,000 sqm, DHAF is the largest homedecor fair in China, where hundreds of famous furniture brands from home and abroad, including Creative Home, Fuhua Carpet, Aidela, Kamtat Lighting, Qooltango, Ballerina, Blanca, Vivabella, Omenia and Mexican, are showcasing their newest products.
DHAF offers the most complete homedecors, assembles the most homedecor brands and stands at the forefront of the international fashion with the greatest customization capacity. Exhibits at this fair include decorative lighting, carpets, fabrics, bedding, porcelain crafts, resin crafts, ironwork, decoration flowers and paintings, with styles varying from Chinese style, American style, European style, neoclassical style, Southeast Asian style, Mediterranean style to modern simplistic style, which makes the exhibition a must stop for professional buyers. While top-end homedecor enterprises are promoting professional home consulting services, experienced designers are showing how products can be customized for the clients in order to meet surging need of mercurial comsumers for high quality and variety.
In addition, famous homedecor enterprises, such as Fennessy, Mitoo Baby and Yijia, are taking advantage of the professional platform of the newly-launched Export Pavilion to actively explore the international market and make their brands go global step by step.
3. Bigger Size of the Famous Furniture Woodworking Machinery & Material Fair
As an important link that the 3F organizing committee makes to improve the industry chain, Famous Furniture Woodworking Machinery & Material Fair (IFM) offers a stage for machinery and raw material suppliers to showcase their competitive products. This year's IFM is imparted with an additional 5,000-square-meter space in the Hall 8 to accommodate 80 more exhibitors, making it the most influential machinery & material fair in South China.
IFM, held biannually along with 3F, again expands its exhibition scale and increases the number of exhibited brands and products. Exhibits at the show include wood working machinery, spraying equipment, packaging machinery, tools, panel, stone, leather, sponge, oil paint, adhesive, LED light, connect firmware and ornament.
4.
Development & Research Center of the State Council Authoritatively issuing Report on Furniture Market the First Time
This March, the signature event, "2015 Home Furnishings Trend Watch and Chinese Furniture Industry Information Release," will be jointly hosted by 3F organizing committee, Market Economy Research Institute of the Development & Research Center of the State Council, China National Furniture Association and Ray Li Home Magazine at 2pm on March 16th in the D meeting room on the 2nd floor of 3F's Hall 3.
Among well-known economists, Ren Xingzhou, Director of Market Economy Research Institute of the Development & Research Center of the State Council, Zhu Changling, Director of China National Furniture Association, Tu Qi, Director of Information Department and Ray Li, senior editor of Home Magazine will make speeches at the event.
More remarkable is that after years of market research, experts of the Development & Research Center of the State Council have authoritatively issued
Report on Furniture Market
for the first time, which contains comprehensive analysis, interpretation and prediction for the development process, development status and development direction of the domestic furniture industry.
5.  The Upgraded V+ Hospitality Services for Attending Buyers to Famous Furnishings Expo Park
Oftentimes utilized as Hall 9 at the 3F, the Famous Furnishings Expo Park spread over 400,000 square meters has become a new landmark for the global furniture industry by gathering world's top-caliber furniture suppliers for years. The tradition is being retained at this year's 3F. More than 500 domestic and international well-known brands of furniture and homedecor are displaying their proud products at the Famous Furnishings Expo Park, while a variety of styles including modern, classical, European, American, Southeast Asian and Chinese styles are all being presented. Moreover, a series of special offers are available for an estimated 100,000 attending buyers to the venue.
To welcome the buyers from all over the world, the Famous Furnishings Expo Park are carrying out the V+ services upgrade during the exhibition and offers a series of V+ services, including airport transfer booking, booking partner hotels with special offer, catering arrangement, guidance to the exhibition, finding interpreting service, personalized service and etc. In addition, catering areas, VIP and media resting areas and designer lounges are available during the exhibition in order to make it easier and quicker to enter the hall.
6. 2015 Dongguan Buyers Night —3F International Buyers' Party to Be Held
On the night of March 16th, 2015 Dongguan Buyers Night—3F International Buyers' Party will be held in the lobby of Hall 3. As an important channel and platform for the communication and cooperation between international buyers and Chinese excellent furniture export enterprises, this International Buyers' Party will be held in the form of relaxing reception, with major international buyers, media and some exhibitors in Export Pavilion already being invited.
More than 100 major international buyers, along with export exhibitor representatives will attend the party, with the number totaling around 200. In the relaxing and leisure atmosphere, international buyers and exhibitor representatives can chat, communicate and do business in a less business way.
7. Buyers from China-made Furniture Importing Countries Flocking
With the launching of Export Pavilion helping further enhance influence of the 3F, ever more overseas buyers are expected to attend the 33rd 3F. According to 3F website data, the number of pre-registered international buyers has already exceeded 1,000 as of March 15, from 68 countries and regions, such as Europe, America, Asia and Oceania.
Worth mentioning is that apart from the pre-registered buyers, some buyers from Japan, America, Korea, Turkey and Poland have come in groups to the trade fair.
In addition, the organizers claim that international buyers at this year's 3F are of high quality. While top five furniture importers in America, two are going to the show, the biggest three importers in Japan, the largest furniture importer in Middle East, and the world-famous household appliances and household items enterprise Harvey Norman will also come to purchase in 3F.
8. Islamic Prayer Rooms Set Up
Export Pavilion is established at the 33rd 3F to cater for the changes of market demand at home and abroad. Apart from the exhibition of featured furniture products for export, a highlight of Export Pavilion is the prayer rooms set up on the 2nd floor of Hall 7 to serve the prayers from the Middle East.
According to 3F website data, buyers from Middle East come in big number. To facilitate these buyers, the 3F organizing committee intentionally set up prayer rooms and Islamic catering area in Hall 7 where furniture products meeting the Middle East market are being exhibited.
9. VIP Areas Arranged, Five-star Hotel Offering Services on Site
As Hall 3G comes into service and fits with Hall 9, the 3F further improves its exhibition services. At this year's 3F, VIP areas are clearly arranged in District H and C, and meeting room of Hall 3. In addition, Regal Palace Hotel is invited to set up service counters at the exhibition, in an effort to provide five-star services on site for exhibitors and buyers from home and abroad. With a comfortable environment for relaxing and communicating, the additional VIP areas in this fair aims to serve as a bridge between exhibitors and visitors and increase chances for cooperation.
The next edition of 3F – the 34th International Famous Furniture Fair will be held from 3 to 7 September 2015. For more information, please visit www.3f.net.cn/e.