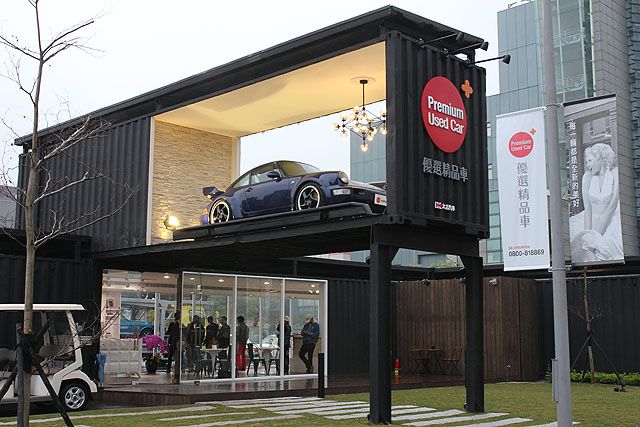 The sales office at Taikoo's new premium used car sales center in Taipei has an eye-catching design. (Source: Taikoo)
With an eye on the booming and lucrative used-car market in Taiwan, Taikoo Group, agent of various imported car brands, recently inaugurated a new used-car sales center in Taipei's Neihu District.
The approximately 10,000-sq-m center aims to sell more than 2,000 used cars in the first year by offering superior customer service.
Taikoo's subsidiaries are agents and distributors of many international bands, including Volkswagen cars and commercial vehicles, Volvo trucks and buses, UD (Nissan) trucks, Mercedes-Benz cars, Skoda cars, and Kia cars; as well as Harley-Davison and Vespa motorcycles and scooters.
The NT$500 million (US$16.7 million) new used-car sales center will be supported by the extensive used-car supplies of its subsidiaries. The center will sell new and used cars, as well as provide repair and maintenance services. The new center aims to sell more than 10,000 per year in next five years. Taikoo is also scheduled to set up used-car 3S (sales, spare parts, and service) centers in northern, central and southern Taiwan by the end of July this year.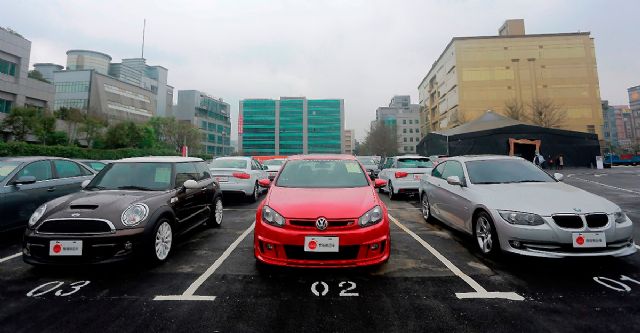 Used cars for sale at Taikoo's new center in Neihu, Taipei. (Source: Taikoo)
R.C. Ho, president of Taikoo's premium used car business division, announced Taikoo's formal entry into Taiwan's used-car market at the center's inauguration ceremony. He pointed out that more than 400,000 used car are sold each year in Taiwan, creating a lucrative market. Taikoo's used-car sales center in Taipei faces the Costco whole-sales center and can provide parking for about 500 vehicles. The center will also offer golf cart transportation to and from Costco for customers' convenience.
Industry sources say that sales of new cars in Taiwan continued to increase in 2014 to some 424,000 units, a nine-year high. However, the total number of used cars sold on the island exceeded that of new ones.
Taikoo claimed that it is a relative latecomer in Taiwan's used-car sales. It plans to carve out its niche in the market based on service quality.
Ho stressed that Taikoo's used-car operations are supported by abundant resources from the group, including more than 300 vehicles traded in each month by new-car buyers, providing the company with an ample supply of used cars.
In addition, Taikoo plans to construct a five-floor building on the Neihu ground after the third quarter of 2015, setting up a big-scale "automobile town" at the location to provide all automobile-related services.
Industry sources said that Taikoo will soon become the agent or distributor of imported Fiat and Jeep cars, further extending its service range.
All major local agents or subsidiaries of imported car brands have established certified used-car sales divisions, including Mercedes-Benz, BMW, Lexus, and other major auto vendors. Eying the growing used-car market in Taiwan, two major auto vendors, Hotai Motor Co. Ltd. (Toyota and Lexus brands, the long-term No. 1 auto vendor in Taiwan) and China Motor Corp. (CMC, Mitsubishi brand, No. 3), have been aggressively developing such sales channels by tapping the ample supply of makes and models sourced from new-car distributors and affiliated car-leasing companies in Taiwan.