Ball Joints, Tie Rod Ends, Rack Ends, Center Links, and Control Arms, Side Rod Assy, Brake Calipers, Suspension & Steering Parts
Founded in 1972, Hwang Yu Automobile Parts Co., Ltd. is a TS16949- and ISO 140001-certified company specializing in development and production of high-quality aftermarket (AM) automotive steering, suspension and brake components, with over 40 years of manufacturing experience.

The company markets products worldwide under its own "3 Star" and "Hwang Yu" brands that are widely popular among global customers. Currently Hwang Yu supplies several major product categories, including ball joints, tie rod ends, rack ends, center links, and control arms, brake calipers etc.

Hwang Yu has set up the most advanced laboratories with the latest testing/inspection equipment, including reverse-engineered scanning machine, so as to simulate real-world operating conditions within the strictest tolerances.

The company stresses all its steering and suspension products undergo torque, impact, salt spray, hardness, durability, and mud/water tests, with all its calipers also tested for salt spray, low/high-temperature, hardness, air-seal, and durability etc.

Besides, all the company's packaging materials are tested for strength and wear-resistance to assure minimum damage during shipment so all of Hwang Yu's quality products can be delivered safe and sound. Such detail-mindedness is indicative of the attention paid to the whole production that underlines Hwang Yu's insistence on professionalism, integrity and product quality.

The maker insists on adopting the highest quality-control standards and manufacturing processes to satisfy customer requirements, so it steadily improves techniques, renews equipment, works out more efficient production plans to assure its products meet international quality standards.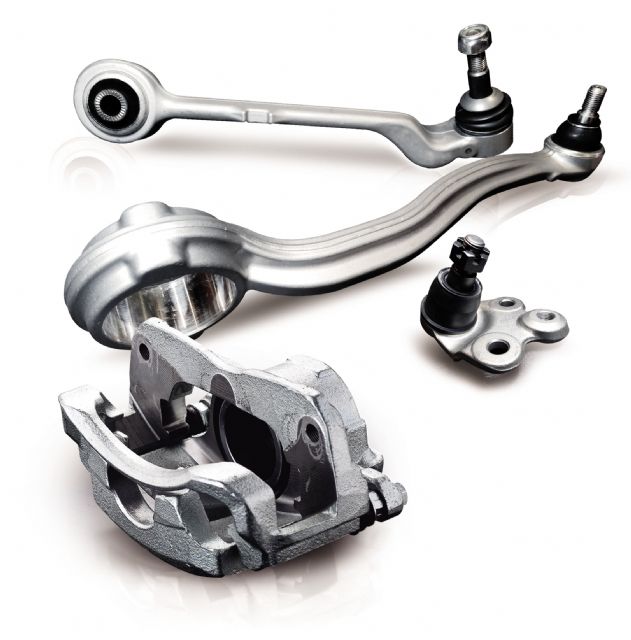 Hwang Yu Automobile Parts Co., Ltd.
No. 2, Alley 15, Lane 1, Chongqing N. Rd., Sec. 4, Taipei, Taiwan 111
Tel: 886-2-2812-9311, 886-4-2639-4415 ext. 304
Fax: 886-2-2813-2183, 886-4-2639-2070
Website: www.hwangyu.com
E-mail: three5.hy@msa.hinet.net; roycho@hwangyu.com