Fortuna Auto (FA) was established in Taiwan in 1994 as a specialized export service provider, then in 1999 set up its manufacture/R&D team, with the MIRA brand later established to strengthen its global profile and identity, and its burgeoning product development and manufacturing ability gradually building a growing line of innovative designs.

With years of R&D and manufacturing experience, FA started to focus on developing  original products that eventually led to the birth of the innovative product line Two-Axis Mirror, which is marketed under the TORO1 by MIRA, a sub-brand under MIRA. Such strategies and product developments have enabled FA to become an integrated provider of export service and maker of automotive mirrors.

F-Mirror (FA)
Fortuna Auto's mirror division supplies products for OE replacement, performance, universal and mirror parts applications, with a wide range of auto mirrors for various makes and models, including American, Japanese, Korean and European cars and pickups.

FA says it has an ongoing program to develop new products to meet the strong demand from global markets, with the firm also boasting strong capability in customization and innovation based on customers' ideas backed by design capacity provided by MIRA.

The mirror maker stresses having been specializing in the business for more than 20 years without sparing investments in product and technology upgrading. FA offers "All-in-One" service including manufacturing, cooperation and collections to satisfy different customers, thanks to the company's all-round expertise in trading, design, and manufacture.

FA says that its goals remain making and developing high quality, unique products featuring new functions and styles to enhance brand image and also set trends; building mutually-beneficial business relationships with partners; setting up a global service network to more efficiently serve clients.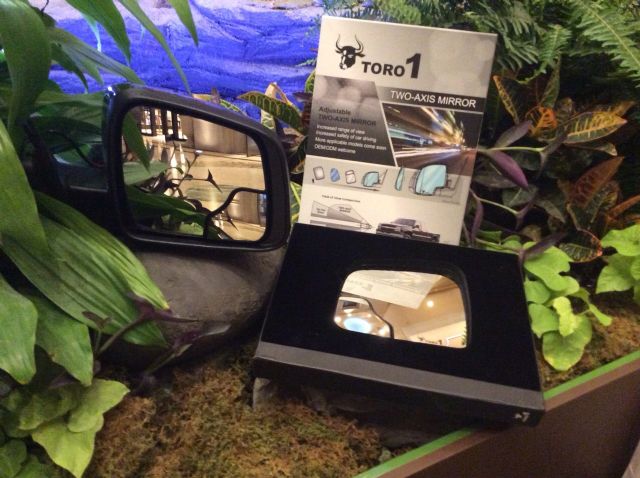 Fortuna Auto Industry Inc.
1F, No. 17, Lane 116, Sec. 2, Jianguo N. Rd., Taipei 10483, Taiwan
Tel: 886-2-2515-0599
Fax: 886-2-2501-0896
E-mail: f-mirror@fortunaauto.tw
Website: www.f-mirror.tw