Headquartered in Taipei, northern Taiwan, Tedsco Inc. is focused on making engine parts and chassis parts mainly for aftermarket, with some products marketed under its "FMX" and "FM DIESEL" brands.

Bolstered by decades of experience and extensive production capabilities, this firm supplies a wide range of automotive engine and chassis parts, including pistons, liners, gaskets, valves, valve guides, piston pins, piston rings, bushings, connecting rods, timing components, oil seals, water pumps, exhaust pipes, mufflers, radiator caps, universal joints, tie rod ends, side rod ends, rack ends, cross rods, idler arms, pitman arms, tie rods, ball joint, suspension parts and control arms, as well as switches, steering parts, clutches, cylinder liner and sleeves, radiator fans, camshafts, etc.

To ensure unquestionable quality, this company adheres to by-the-book quality control measures in line with international standards throughout production at its factories, and employs advanced inspection equipment to strictly test products before delivery. Such efforts have effectively enabled the supplier to earn trust from customers worldwide, especially those from Central and South America and the Middle East.

To further boost global exposure, Tedsco will be in the booth J1322 at the 2015 Taipei AMPA (Taipei International Auto Parts & Accessories Show) from April 8 through 11 in the TWTC Nangang Exhibition Hall, where buyers can expect to find quality products and personalized service backed by competitive prices from this trustworthy partner from Taiwan.
(SC)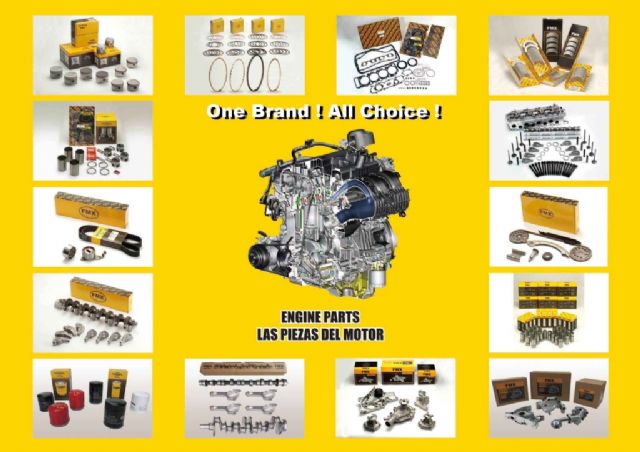 Various auto parts from Tedsco Inc.
Tedsco Inc.
6F, No. 152, Nanking E. Rd., Sec. 4, Taipei, Taiwan 105
Tel: 886-2-2577-9707
Fax: 886-2-2577-9950
Email: tedsco.twn@msa.hinet.net
Website: www.cens.com/censv1/en/company_profile.jsp?SUP_ID=2601&thumb=