Oil seals, crankshaft oil seals, washer seals, rocker cover gaskets, TF oil seals, etc.
With decades of experience in processing plastics and rubber, Korr Tech Sealing Technology Co., Ltd., based in Changhua County, central Taiwan, specializes in making oil seals for different purposes.

Bolstered by ample knowledge about material properties and production skills, this maker capably churns out a wide range of oil seals, including wheel hub oil seals, DKB oil seals for forklifts and trailers, crankshaft oil seals for Japanese, European and American makes and models, TF oil seals, oil seals for agricultural machines and heavy-duty trucks, valve oil seals, power steering seals, washer seals, oil rings for engine gaskets etc., as well as rocker cover gaskets.

Being able to handle tooling independently is also among Korr Tech's competitive advantages, achieved by integrated equipment employed in its factory and well-honed metalworking techniques. This integrated production enables the supplier to develop oil seals with various specifications to satisfy customers with not just short lead-time but qualitative consistency and reasonable prices.

Besides having high quality, the company's oil seals are also noted for being available in a range of colors, just another feature to enhance popularity of its products among global buyers and end-users looking for aftermarket products.
(SC)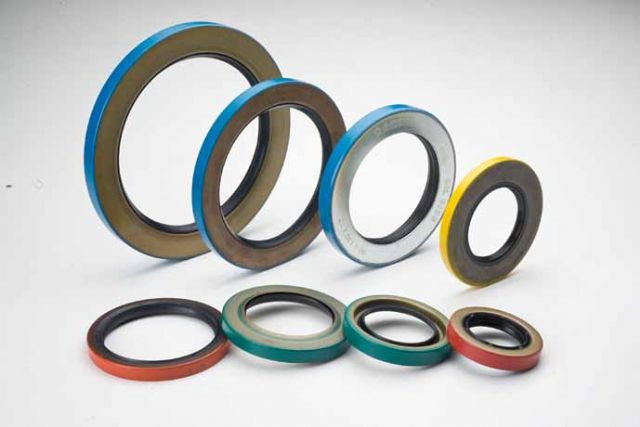 Korr Tech Sealing Technology Co., Ltd.
No. 97-10, Fanjin Rd., Yongle Village, Puyan Township, Changhua County, Taiwan 51645
Tel: 886-4-865-7711
Fax: 886-4-865-8122
Email: korrtech9710@gmail.com
Website: www.korrtech.com