Dongguan Longfat Optoelectronics Technology Co., Ltd. integrates R&D, design, production, installation and sales of LED light source and LED lighting products, renowned for being committed to building its brand value by supplying LED lighting to achieve low carbon footprint, energy- saving, high efficiency, safety and eco-protection in domestic and overseas markets.

Longfat develops LED lighting to meet requirements and eco-friendly requirements of the global LED lighting market, having unveiled a full range of LED lighting as office and commercial lighting with area light source, decorative lights, bulbs, tubes, streetlights, solar-powered public lighting, landscape lighting and ultra-thin ad lighting.

Its LED spotlight has instant power-on without flicker, UV or radiation. Being energy-saving with low power consumption, green, and meeting RoHS standard for its recyclability without pollution, its also has long lifespan to about 20,000 hours at ambient temperature 25 ℃. The product is widely used in offices, homes, by construction contractors, or specified by interior decorators as decorative lighting.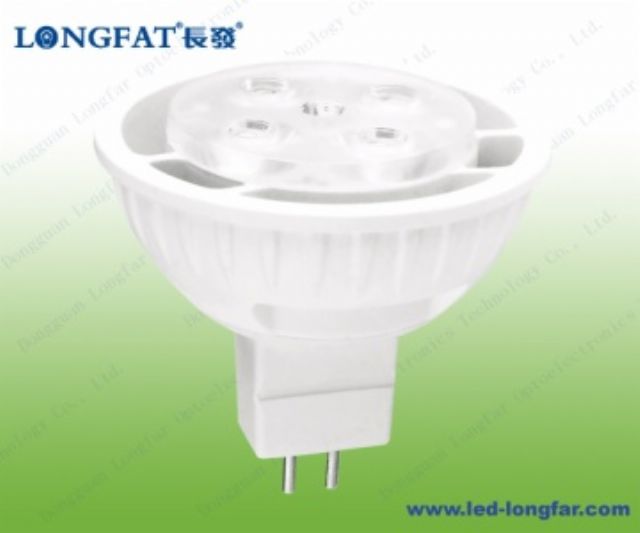 LED spotlight from Dongguan Longfat Optoelectronics.
Contact person: Jenny Wu
Tel:86-769-85222567
Email:dongcens@cens.com