Compiled by STEVE CHUANG

Countless mechanics and hand tool suppliers owe a debt of gratitude to Robert Owen, an American from Ohio who in 1913 was granted the patent for his invention the double-acting wrench, which has since been improved. Before such ingenious invention, one can only assume backyard and professional mechanics had to pull a wrench from a bolt or nut to continue tightening or loosening after each cycle. Surely tradesmen and mechanics all over in the 21st century can't simply imagine working without a ratchet wrench.

Hand tool suppliers in Taiwan have also played a part to improve ratchet wrenches over the decades, ever since the sector on the island began in the early 1970s during the Vietnam War to supply the U.S. army, thereby helping boost image of Taiwan-made hand tools in the global market. Among Taiwan's globally competitive players in such fields, Chang Loon Industrial Co., Ltd. is widely recognized among its local peers as Taiwan's largest supplier of ratchet wrenches by export, who has focused on R&D to make its ratchet wrenches with high precision, accuracy and functionality.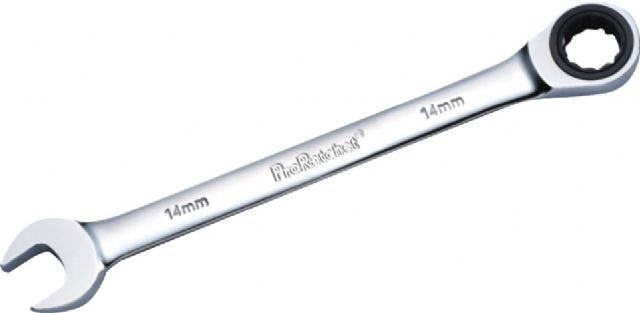 Ratchet wrenches is a major driver of Taiwanese hand tool exports. (photo courtesy of Chang Loon).
Continuous Improvement
Chang Loon started in 1972 in Changhua County, central Taiwan, home to Taiwan's hand tool manufacturers, as a metalworking service provider, and then tapped its know-how to venture into production of wrenches, ratchet wrenches, pliers and bolt cutters. The decisive factor enabling the maker to grow sustainably is its decades-long devotion to continuous product improvement.
Among Chang Loon's hot-sellers, the 72-teeth ratchet wrench, for example, embodies the firm's dedication to R&D, which highlights the most surefooted ratcheting mechanism in the line, able to control the ratchet to move each turn 5 degrees precisely and efficiently to enable easy use in very narrow spaces. Also, the company has improved the structure to outdo competing models in terms of lightweight, torque force and durability. In  other words, the wrench is user-friendly to enable extended usage as in professional settings, like auto repairing, plumbing and machine maintenance.
Another professional-caliber tool Chang Loon has developed to facilitate mechanics' work is the ratchet wrench with a two-way socket developed to meet a Japanese customer's need for a highly functional, user-friendly repair tool for air conditioners. Derived from the firm's combination wrench series, the two-way wrench effortlessly removes fasteners tightly fitted in air conditioners, mostly thanks to the improved two-way socket on the closed end, which enables the tool to firmly grasp bolts in three different sizes.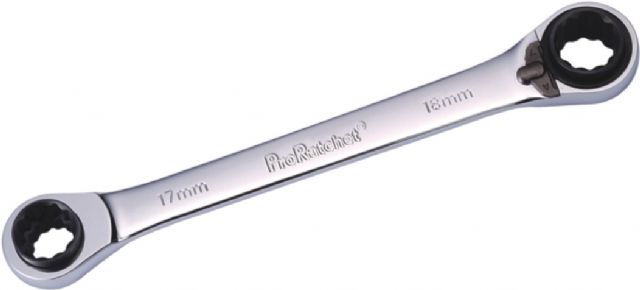 Chang Loon's 72-tooth ratchet wrench turns precisly 5 degrees per cycle to attain effortless operation and torque accuracy.
Also a significant invention by Chang Loon to  enhance value and functionality of its ratchet  wrenches is the colored rings built into the inner side of the ratchet head to achieve clear visual identification of wrench size in Imperial or metric units. This design has proven particularly sought-after in the U.S., where both measurements are popular. Besides, the color rings are also applicable to enterprise identification, so have been increasingly adopted by customers in Europe to build recognizable links between product and corporate names.
Well-established Maker
Over the past decades, Chang Loon has successfully built a solid reputation among buyers as a trustful, competent veteran supplier of its kind in the global market. So far the company has marketed products to Europe, Southeast Asia, Latin America, Canada and the U.S. In addition to OEM (original equipment manufacturing), Chang Loon's products are also available on an ODM (original design manufacturing) and OBM (original brand manufacturing) basis.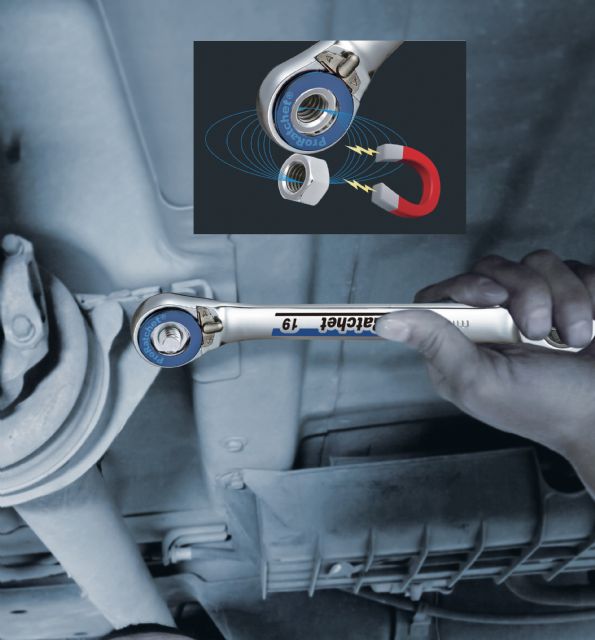 Chang Loon's magnetic color ring embedded in ratchet head to ease identification of wrench size also builds brand recognition.
The company's products comprise various bolt cutters, conventional cutters, gear wrenches, 72-teeth ratcheting combination wrenches, special snips for aircrafts and ships, pliers, pipe wrenches, oil filter wrenches and power tools, all of which are made of high-quality steel alloys sourced locally and in line with ISO 9001:2008 system to either measure up to or exceed international standards, including ANSI and DIN, in terms of durability and torque. With integrated production capabilities, including laser processing, thermal treatment and surface finishing, this maker is capable of turning out 1.2 million units of wrenches in different specifications and sizes every month with incredibly high qualitative consistency.