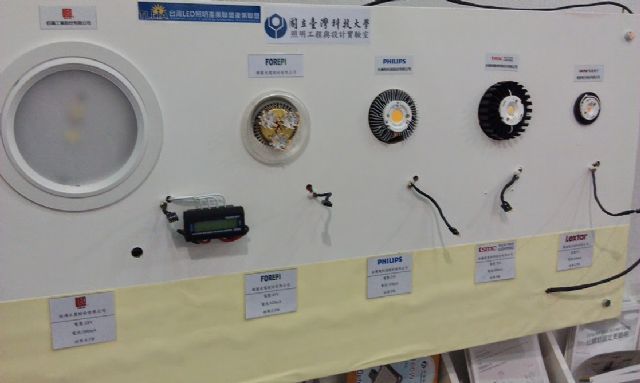 High season has returned to Taiwan's LED makers (Pictured are LED modules).
High season has returned to Taiwan's LED industry earlier than expected, with revenue beginning to climb this March across the island's sapphire-substrate, chip and packaging sectors.
Although fewer workdays in February due to the weeklong Chinese New Year break led to reduced revenue at most of the island's LED makers in that month, industry executives say the Taiwanese industry's revenue will rise overall considerably thanks to recovering demand for LED backlights for TVs and rapid market penetration of LED lighting.
Executives of the sapphire-substrate maker Rigidtech Microelectronics Corp. estimate the company's revenue for this year to outperform its 2014 revenue based on the orders the company has recently received, and this boom cycle to be stronger than expected, with projections of the company's monthly revenue to hit new high in April.
Industry executives project the company's revenue for this March to top NT$200 million (US$6.45 million) and its monthly revenue to grow about 20-30 percent the rest of this year.
Crystalwise Technology Inc., Taiwan's other leading manufacturer of sapphire substrates, is expected to see growth rate similar to Rigidtech's.
With the new Apple Watch, set for launch this April, to use sapphire substrate, industry executives believe the new application to strain such substrate supplies by encroaching on LED applications.
Rising revenue at sapphire-substrate makers also reflects the similar situation at the chipmaker Epistar Corp., reportedly the world's largest sapphire substrate user with its world No.1 production capacity of such chips, whose  production capacity utilization has rebounded to over 80 percent in March.
Lextar Electronics Corp., another LED chipmaker, has also seen revenue rise thanks to contracts from strategic partner Cree Inc. as well as European and American suppliers of LED backlights. Lextar executives predict the company's revenue to rise quarter on quarter throughout this year.
(KL)