The maker's sales to the U.S. has risen 20-30 percent on average
Compiled by STEVE CHUANG

After being reported in CENS's Guidebook to Taiwan Hand Tools 2015 its brand new blow-molded case that highlights unique designs to facilitate storage during work to also underline its steady devotion to creating user-friendliness, Chang Loon Industrial Co., Ltd., a leading Taiwanese supplier of wrenches and ratchet wrenches, recently announced its plan, revealed exclusively to CENS, to target stronger growth in the future by broadening its product mix with more functional, innovative tools, mainly motivated by increasingly brightening market outlook, especially with European quantitative easing having triggered market rebounds and steady growth in the U.S., coupled with continuous wage hikes in China that gradually undermining competitiveness of local underselling suppliers of hand tools in the global market.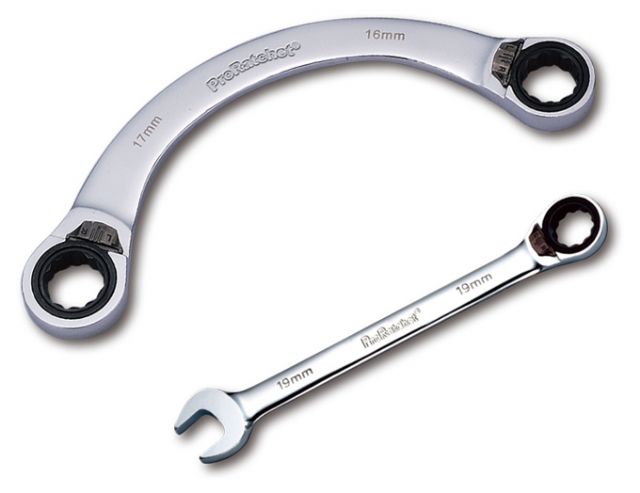 Chang Loon's wrenches are made in line with ISO-9001 systems to meet DIN standards.
Founded in 1978 in Changhua County, central Taiwan, Chang Loon is widely recognized by its Taiwanese peers as the island's largest exporter of ratchet wrenches, supplying products ranging from conventional wrenches, ratchet wrenches to pliers and bolt cutters extensively sought-after by professionals in Europe, Southeast Asia, Latin America, Canada and the U.S. So it is reasonable to assume the firm is well on its way toward sustainable development for a couple of reasons.
President C.M. Chang noted that Chang Loon has achieved uptrend in key performance indicators in each of the past few years, with annual sales to the U.S. showing 20-30 percent growth on average, to which thriving manufacturing industries stateside and a steadily improving labor participation rate are attributable. Plus strong market demand for DIY-caliber tools in Europe, mainly driven by local consumers tending to be weekend mechanics to cut costly maintenance and repair services by professionals, has also been helped to fuel his company's global sales, Chang added.
On another front, Chang says Taiwan-made hand tools will be increasingly be able to sway global buyers' decision making, primarily because a spike in Chinese workers' wages in the rapidly growing economy has raised affluence to deter migratory workers to find factory jobs, hence causing worker shortages to drive up local manufacturing costs, which, in turn, has helped narrow the price gap between hand tools from the two sides.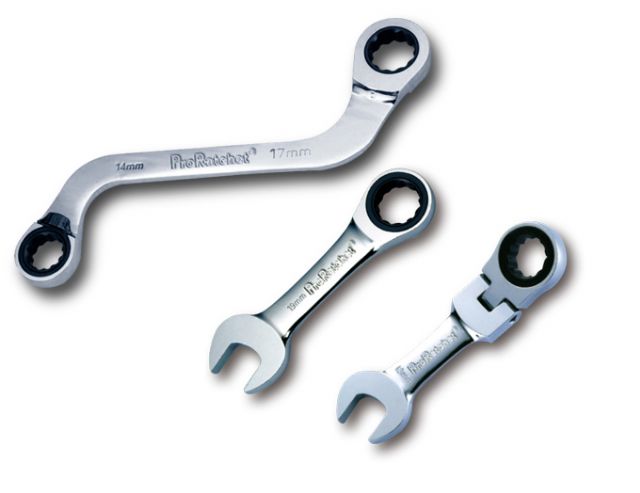 Chang Loon offers wrenches in special shapes and diverse sizes for different purposes.
Under such scenario, Chang Loon has been focusing more on R&D to broaden product lineup, in hopes of not just boosting marketability of Taiwan-made hand tools worldwide, but setting the stage to develop products to lead the end-user segment.
Launch of a ratchet wrench developed with a "Stop Ring" in the inner side of the box-end wrench head is part of Chang Loon's new product development plan. Chang said the ring is optimally engineered into the structure for foolproof holding of bolt and nut without sliding over the fastener head, hence raising work efficiency.
The firm's other innovative, functional product is the ratchet wrench for bicycle maintenance and repair, with a magnetic, improved ratcheting mechanism that enables users install or remove fasteners conveniently by turning the tool clockwise or counterclockwise. With cycling increasingly part of the growing trend among consumer throughout the world for healthy, eco-friendly lifestyles, this tool will eventually gain popularity among cyclists to motivate bike makers and even retailers to include the product as standard equipment. From another viewpoint, the product explicitly indicates Chang Loon's intention to build a full lineup covering both professional and DIY-caliber tools, said Chang.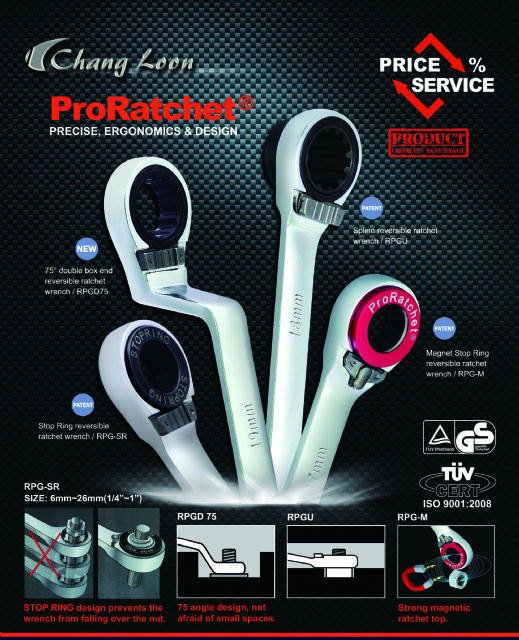 Colored rings in Chang Loon's ProRatchet box-end wrench heads are a successful design feature.
Meanwhile, Chang said his company is expanding its factory by adding more floorage of some 3,600 square meters, to accommodate packaging and assembly lines. With a bigger factory, Chang Loon will be better positioned to satisfy customers with integrated manufacturing services from 3D prototyping through laser processing, surface finishing to packaging, so that R&D time can be shortened while production efficiency and flexibility, as well as qualitative consistency, can be greatly enhanced. And the firm will be ready to promote itself as an all-round manufacturer with integrated facilities, which is a sought-after feature among global buyers, said Chang.
Also notable is that the firm has also worked with its Japanese counterparts for years to learn and introduce Japanese approaches to production and corporate management, in an effort to further improve its operational efficiency and quality. 
Certainly an optimist, Chang believes in a buoyant future and said Chang Loon will keep focusing on R&D and quality improvement to differentiate itself from emerging rivals and build a higher profile in the global market.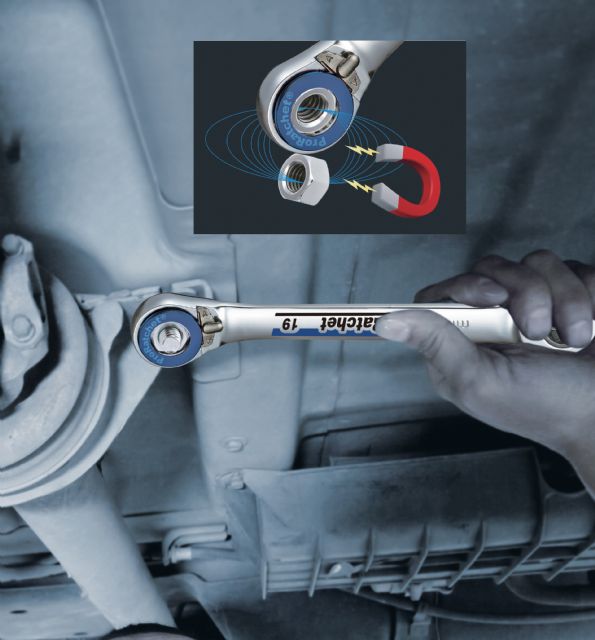 Chang Loon's ratchet wrench has a magnet in the head for slip-proof holding of nut.