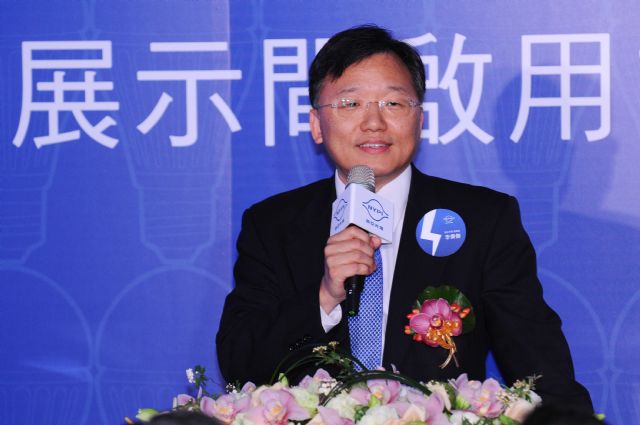 B.J. Lee is cautious about LED market this year.
B.J. Lee, chairman of the LED chipmaker Epistar Corp., forecasts the 2015 high season for LED backlight market to arrive one month later than expected in April and the market revenue of LED bulbs to increase only 30 percent year on year in 2015 worldwide, despite the shipment volume to surge to 2-2.5 billion units from last year's 1.2 billion or so.
Lee's company is the world's No.1 LED chipmaker in terms of production capacity.
The late arrival of high season for the LED backlight market is mostly due the slow stock clearance at South Korea's TV makers, which command the largest share of the world's TV market, and, regardless of the predicted delay, Lee expects the LED-lighting market to begin rallying in April based on past market cycles.
He predicts LED lighting to gain more market penetration this year due to further reduction in prices of such lighting, with the price point of an 800-lumen LED bulb likely to drop to only US$5.
In the meantime, the Indian government plans to purchase 100 million LED bulbs for public works projects this year with the aim of saving at least 1 percent of electric power. The Egyptian government is expected to do likewise; while  Europe and America have been the major markets for the bulbs.
David Su, chairman of Lextar Electronic Corp., an integrated LED manufacturer, predicts reasonably the LED-lighting market to gain popularity at  sizzling speed when the price point of an LED bulb is close to that of a compact fluorescent lamp (CFL).
(KL)