Compiled by STEVE CHUANG

To pull ahead of rivals in the global market for gardening tools, Wise Center Appliance Precision Co., Ltd. has been sharpening its competitive edge from operational efficiency, worker training and education to product R&D and marketing over the past years. Already seeing positive results, the supplier looks to continue its rolling success with the said proven formula in the years ahead.

Ever since founded in 1991 in Taichung City, central Taiwan, Wise Center has specialized in developing and manufacturing gardening tools mainly for professionals. Backed by time-tested know-how and consummate production capability, this manufacturer has built a sound profile as a top-end OEM (original equipment manufacturer) and ODM (original design manufacturer).

With focus on IQC (input quality control), IPQC (in process quality control) and QA (quality assurance), Wise Center is ISO 9001: 2000 approved and supplies products certified by Germany's GS (GeprUfte Sicherheit) standards.

Under the direction of its chairman, Thomas Lin, this world-caliber supplier will turn a new page in its history this year, to become Taiwan's first gardening tool manufacturer applying the TS16949 quality system in daily operations from the ground up.

Road to TS16949 Quality System
In an exclusive interview with CENS, Lin said with pride that Wise Center has become a supplier comparable with those with TS16949 certification in the automotive industry, but also conceding that the road to the goal has been tough, albeit one worth it considering the benefits to be reaped.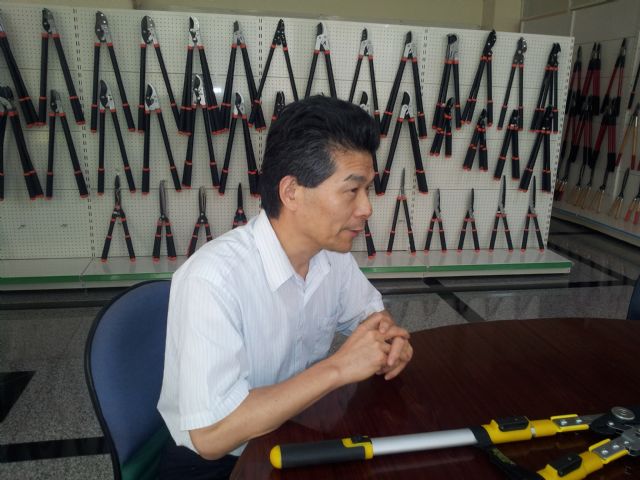 Wise Center chairman Thomas Lin.
Inspired by customers who carry out by-the-book quality control and daily operations in line with the quality control system, Wise Center began several years ago introducing the standard into its factory, when the global economy was rocked by the financial tsunami. Since then the company has closely worked with Taiwanese universities and R&D institutes to optimize, standardize its production and operations with help of professors and industry experts.
Lin noted that application of TS16949 in manufacturing is increasingly prevalent, primarily because the quality system, involving concepts and implementation of lean production and the Six Sigma Strategy as well as other scientific management tools, helps manufacturers improve yield rates and production efficiency, by degrees that boost corporate image and capabilities to stand out from the crowd.
"With Wise Center being a major supplier for the top-3 gardening tool brands in North America, sticking to TS16949 can further widen our lead from rivals," said Lin.
One irrefutable improvement in yields resulting from Wise Center's efforts to optimize production efficiency to meet TS16949 requirements is the current output of quality-approved products at its Taiwan manufacturing base alone totals the combined from the two factories it ran in Taiwan and China before. The China plant has already been shut down, mainly due to the maker's plans to attain lean production.
Besides, the company has spent considerable time and resource learning the TTQS (Taiwan Training Quality System), established by the Taiwanese government but based on the ISO 10015 standards regarding personnel education and training. The system enables Wise Center to conduct a series of essential, marginal job function analysis to evaluate each employee's expertise and knowledge, skills and ability, to then work out the best education and training programs to greatly enhance performance.
Growing Potential of Branding
Besides seeing operational efficiency greatly improved, Wise Center has also witnessed increasingly strong growth in its brand potential.
"Wise Center's gardening tools sold under its own brands, including Wiseya, are increasingly sought-after by local consumers in China, and ever more local distributors are interested in partnerships to explore the persistently expanding market for gardening tools in the country," said Lin.
In response to growing consumer preference for its products, the chairman said his company will complete setting up a logistic center in China this year, and step up forging formal partnerships with local distributors focusing on different user segments, such as crop and fruit growers, professional gardeners and DIY users. "To be honest, we are relatively optimistic about our growth of branded sales in China, which are forecast to significantly increase to contribute 6 percent to Wise Center's annual turnover this year," stressed Lin.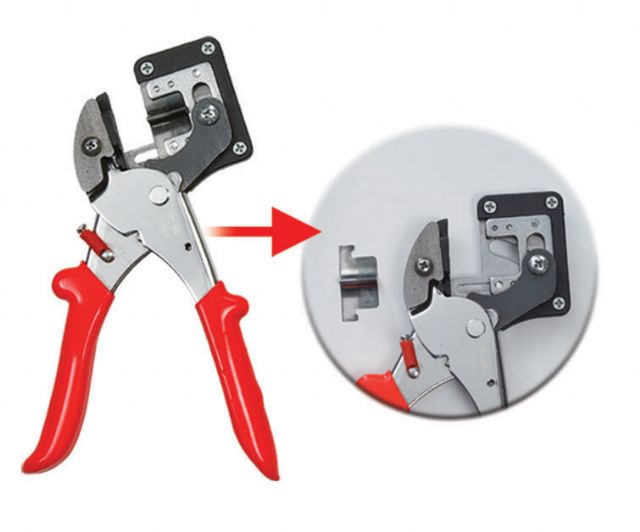 All of Wise Center's gardening tools will be manufactured to TS16949 standards.
In addition to China, the company has actively expanded distribution channels of its branded products in other emerging countries for some time, including Thailand, Myanmar, Indonesia, India, Turkey and Iran. Lin is proud that Wise Center is one of only a few Taiwanese tool suppliers with increasingly prestigious brands in Southeast Asia.
Market-driven R&D
Lin attributes Wise Center's current success in branding partly to rising Asian economies, particularly China, and partly to a successful marketing strategy that it has adopted to differentiate itself from rivals and meet the growing trend for budget-priced, functionally innovative gardening tools with value-added quality.
"We religiously believe that a successful marketing strategy rests with how the best quality and innovation are offered to end-users to create unique user experience, which is an issue that can be addressed through market-driven R&D. Accordingly Wise Center has spent lots of time and resources optimizing operational procedures, training and educating workers to cultivate creative thinking and shared sense of responsibility for finding and solving problems right at the very beginning of R&D. This is part of the TTQS our company adopts," said Lin.
One striking example of Wise Center's R&D is the firm's development of a special steel alloy in association with China Steel Corp., the largest steelmaker in Taiwan by size. The special alloy is widely applied in making blades, and proven effective to gain accolades from professionals who rely on cutting tools, given that it greatly extends blade lifespan by 1.5 times, with the higher price also helping place the firm's products in higher-end segments.
Another product development project embodying Wise Center's R&D devotion is the new shear series with handles of irregular configuration, which, Lin states, is an idea stemming from extensive examination of real-world market demand in both eastern and western societies, and the firm's decades-long practice.
Lin stresses that compared to conventional oval- and round-shaped structure, irregularly shaped structure has proven effective in mechanical advantage, to exert stronger cutting force with less applied force mainly due to the interaction between geometric and mechanical properties. Besides, irregularly shaped handles generally are more resistant to torsion and more ductile and malleable, also featuring higher structural strength and lighter weight than those shaped differently.
Additionally, the shears have other features in its handles, including an automatic spring-open function to ease labor input of repetitive cutting, a safety hook for easier storage and safety, and an easy joint design at the upper end to allow the handle to be easily connected to an extension to lengthen reach.
Lin confirms that this product has proven sought-after among professionals from Australia and Asia since put into mass production last October, and will soon be delivered to Europe and the U.S. this year.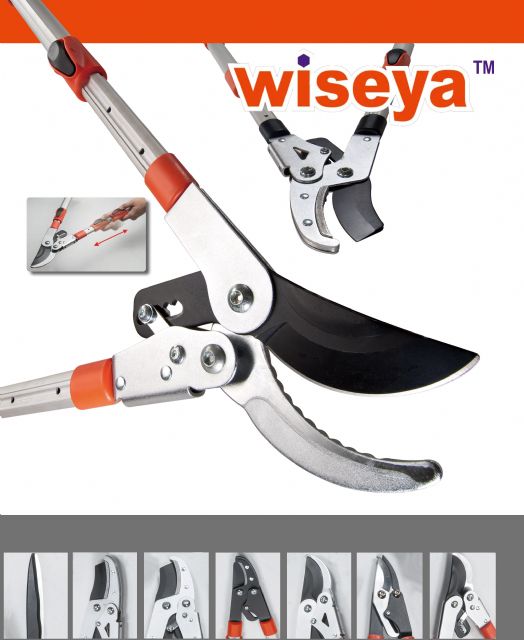 Shears with irregularly-shaped handles are Wise Center's R&D focus this year.
Meanwhile, Lin also revealed that his company is developing a new shear series with a planetary gear seamlessly integrated into the head for a brand new, premium look, improved efficiency, durability and added value, with plans for volume production in October to further broaden the firm's product mix.
With performance gradually gaining momentum from steadily optimized operations, better own branded sales in Southeast Asia and continual development of new products, Lin is optimistic about Wise Center's prospects to keep growing at double-digit pace this year.