Integrated Service Technology Inc. (iST) of Taiwan, according to Linkedin was founded in 1994, based in Hsinchu, Taiwan that is a lab-service company specializing in the development of IC product testing and analysis, failure analysis, debugging, reliability testing and material analysis, recently announced having signed an agreement to form a strategic alliance with DEKRA of Germany, a firm engaged in automotive testing, industrial testing and personnel training and provision according to its website.

The iST-DEKRA tie-up will be a joint venture, Dekra IST Reliability Services Inc. (DEKRA IST), to establish strategic alliance in LED, printed circuit board (PCB), PCB assembly (PCBA) and system reliability verification service. DEKRA will hold 51 percent of the total shares of DEKRA IST, which is expected to help further strengthen mutual capabilities in providing first-class testing and certification services in automotive, LED and medical electronics, says iST.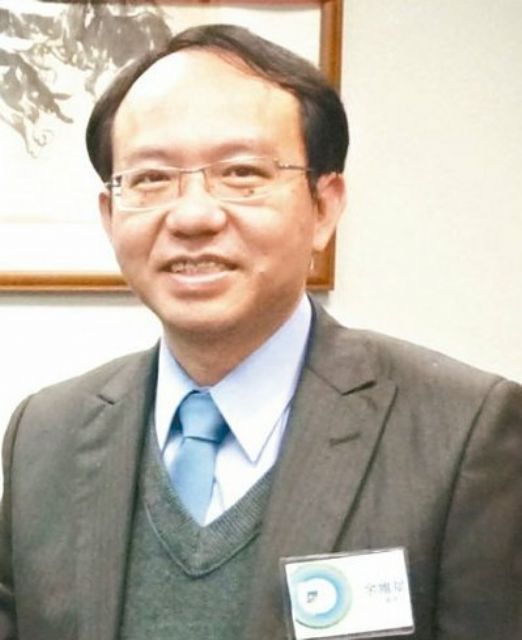 Yu Wei-bin, chairman and president of iST of Taiwan, recently set up a joint venture with DEKRA of Germany to tap automotive testing and certification business in Europe. (photo from UDN)
DEKRA IST is set to provide the said services to global vehicle manufacturers and original equipment (OE) vehicle parts suppliers. iST says DEKRA IST will focus on two goals after its establishment: The first to expand market coverage and the second to integrate both parties' excellent expertise and optimize synergy.
iST says that DEKRA, with a history of nearly 90 years, is the world's biggest, leading expert in vehicle safety testing and inspection. DEKRA achieved in 2014 business turnover of about 2.5 billion euro. The firm does periodic vehicle inspection for around 26 million vehicles annually, with a client list including many famous European automotive manufacturers. Currently, DEKRA maintains presence in 50 countries in Europe, America, and Asia.
DEKRA is also authorized to offer the "CE" label to makers of various products that is essential for legal export to the European market. The company is the gatekeeper for the European market of products as medical devices, lighting equipment and consumer goods. DEKRA ranks No.1 and No. 3 globally in terms of market share in lighting- and medical device certification business, respectively.
The establishment of DEKRA IST marks a new milestone for iST, a Taiwan enterprise with a history of 20 years who expanded business to mainland China, Japan and America successfully in the last few years, to grow its service coverage to the European market. This strategic alliance simply highlights iST's globalization of its testing and certification services to set the tone for the next 20 promising years, said Danny Yu, chairman and president of iST.
William Cheng, vice general manager of iST, said that the majority of iST customers are Tier-1 and OEM automotive components suppliers, while DEKRA has excellent strength in the management of globally well-known automotive manufacturers. The DEKRA IST joint venture simply opens the door for iST to work directly with automotive manufactures, without mentioning the added credibility and trustworthiness endowed on the Taiwanese firm via the joint venture in the European market. Thousands of parts and electronic control unit (ECU) suppliers, subcontractors and carmakers who are clients of DEKRA, will also trust iST for testing.
Confirming the quid pro quo nature of the joint venture, Dr. Bert Zoetbrood, managing director of DEKRA Certification Group said DEKRA is ready to deepen market penetration in Asia by building on iST's existing success in Taiwan and mainland China, where the Taiwanese partner has been for many years and numerous customers to have a leading position in Asia, where it is known for assurance testing and fault analysis capability. In addition, he added that iST is the authorized third-party lab of Tier-1 automotive components factories such as Continental and Delphi, which confirms the capability of iST. Therefore, the strategic alliance helps automotive manufacturers strengthen quality control among automotive components suppliers through the tie-up with iST, he added.
Founded in 1994, iST began its business from IC circuit debugging and modification and gradually expanded its scope of operations to include failure analysis, reliability verification, material analysis and so on. In response to rising Cloud Intelligence, Internet of Things (IoT) and Internet of Vehicles (IoV), iST not only focuses on its core services, but is expanding its service offerings to meet international trends, such as LED and automotive electronic verification platforms and high-speed signal transmission integrity services.