Alongside the increasing global new-car sales, which have grown rapidly from some 70 million units in 2007 to some 86 million in 2014, global demand for various automotive electronics has also been increasing markedly, according to Automotive Research & Testing Center (ARTC), based in Lugang, Changhua County, Taiwan and established in 1990 by the Ministry of Economic Affairs together with the Ministry of Transportation and Communication, the Environmental Protection Administration and representatives of industry to focus on R&D of related technology, improvement of product quality and internationally recognized testing and certification services, as well as assist the government to stipulate and manage regulations and standards.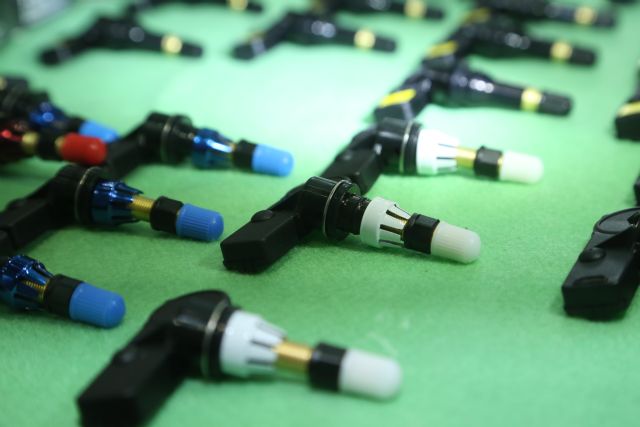 Strong support from local electronic and ICT industries, as well as well-established auto-parts industry clusters on the island, enable Taiwan to be major player in international automotive-electronic supply chain.
Quoting IC Insights' statistics, ARTC says that automotive electronic equipment is estimated to have accounted for 16 percent of a vehicle's overall cost in 1989, but the ratio has exceeded 40 percent in 2010. Vehicle-related compulsory safety regulations in different nations are also driving up global demand for safety-related automotive electronics, such as tire pressure monitoring systems (TPMS), blind spot information system (BLIS), reverse imaging system, lane departure warning system (LDWS), etc. Strategic Analytics, a global market research firm, indicated in a report that global production of automotive electronics is expected to top US$289 billion by 2018, growing at compound annual growth rate (CAGR) of 7.3 percent from 2015, ARTC says.
Thanks to strong support from local electronic and information and communication technology (ICT) industries, as well as well-established auto-parts industry clusters on the island, Taiwan has played a major role in the international automotive-electronic supply chain for some time. In 2014, the island's automotive-electronic production reached NT$150.7 billion (US$5.02 billion), with many companies having become globally-leading players, such as Macauto Industrial Co., Ltd. (world's second-largest maker of electric automotive sun curtains), Tung Thih Electronic Co., Ltd. (TTE, one of the world's top-three suppliers of parking sensors), Actron Technology Corporation (with 50 percent-plus share in global diode market), among others.
In its overall analysis of the local automotive electronic industry, ARTC concludes the "four new" business models drawn from successful companies in the booming sector: New Product, New Customer, New Market and New Order.
"4 New" Prescriptions 
Regarding New Product, ARTC says that many local enterprises with considerable strength have been leveraging existing capacities and emulating global development trend in new-product R&D. A successful example is the Hon Hai/Foxconn Group, recognized as the largest electronic manufacturing service (EMS) provider on the island, has tied up with a major Chinese Internet company and luxury-car distributor to jointly tap the electric vehicle (EV) business.
Another example is in the thin film transistor-liquid crystal display (TFT-LCD) sector, where suppliers as the island's No. 1 Innolux Corp. and No. 2 AU Optronics Corp. (AUO) have been aggressively exploring the rapidly-expanding automotive-display market for some years, to have become the world's leading supplier of panels for vehicle infotainment systems, center consoles, instrument clusters etc.
Delta Electronics Inc., recognized as the world's largest supplier of power supply systems in the ICT industry, has been aggressively developing EV- and plug-in hybrid electric vehicle (PHEV)-related business on its own, having also partnered with Mitsubishi Heavy Industries to develop EV-use lithium-ion power cells by leveraging its system-integration capability.
New Customer
New Customer simply involves companies in the business to utilize established product lines that already have earned solid confirmation from old customers to find new business opportunities. Some very successful examples include Macauto Industrial Co., Ltd., an OE electric sun-curtain supplier to international automakers such as Mercedes-Benz and BMW, who has also found new customers such as Volkswagen of Germany, and Great Wall Motor Company Limited, Beijing Automobile Works. Co., Ltd. (BAW), Brilliance China Automotive Holding Ltd. of China, etc.
Hu Lane Associate Inc., a major OE automotive connector and wire-harness supplier, currently supplies mainly automakers in Taiwan and Chinese independent car makers (without direct technical partnership with foreign automakers). However, the Taiwanese parts maker has been focusing on tapping supply chains of Sino-foreign joint-ventures in China, including some Sino-American ventures.
New Market
Similar to the concept of New Product, ARTC says, New Market calls for Taiwanese automotive-electronic makers to leverage their competitiveness to explore new market segments, or new markets in unexplored territory.
Delta has been earnestly developing EV- and plug-in hybrid electric vehicle (PHEV)-related business in recent years by launching EV/PHEV vehicle platforms and electric vehicle supply equipment (EVSE). While initially targeting the North America market, the firm has turned its eye also to Europe.
Another example is Depo Auto Parts Co., a Taipei-based maker of AM replacement auto-lamps that is recognized as a major supplier globally. The firm, in conjunction with aggressive expansion plans, in 2015 will place more focus and attention on the OE lamp market.
New Order
The New Order concept is not new but denotes business expansion among a company's existing, stable customer base. BizLink Technology Inc. (electronic components), Fukuta Elec. & Mach. Co., Ltd. (EV motor), and Hota Industrial Manufacturing Co., Ltd. (precision transmission systems and gears) have been the major suppliers of charging equipment, motors and gearboxes, respectively, to Tesla Inc. of the U.S., the world's only volume-produced, premium electric car maker and vendor. Backed by sound reputation and reliable products, these Taiwanese suppliers will not only continue to supply specialty items to Tesla's new EVs but offer other products.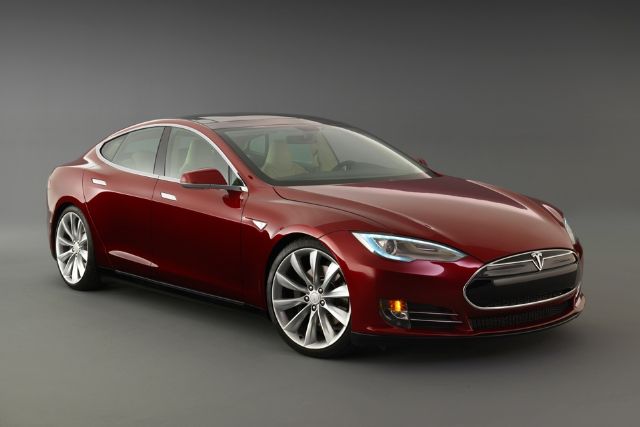 Taiwanese companies are major suppliers to premium Teslas. (photo from Tesla)
ARTC analyzes that the above-mentioned "4 New" strategies show the automotive-electronic industry in Taiwan is trying to catch up with global market development trends and create new business opportunities. Local players, the center explains, are trying to emulate global trends by developing new and innovative products compatible with new industrial standards and compulsory regulations in different countries and regions. After consolidating their major customer groups in China or Chinese independent automakers, Taiwanese automotive-electronic suppliers are now working to offer products to U.S. and European automakers.
Regarding market development, ARTC says that more and more Taiwanese auto-parts makers are treading a path much more challenging, to move from focusing on AM replacement to OE, while expanding customer list from mainly those in China to other regions such as Europe and North America. Having built cooperation with customers for extended periods with higher stability, the center adds, many Taiwanese automotive-electronic suppliers have become the sole or one of handful of key suppliers backed by unique quality and technical capability to international customers.