Driven by increasing new-car sales worldwide, many Taiwanese Original Equipment (OE) auto-parts suppliers reported impressive operational results for the first quarter, with Ta Yih Industrial Co., reportedly the largest OE auto-lamp maker on the island, and Iron Force Industrial Co., Ltd., an air-bag component maker, posted record quarterly earnings in company history.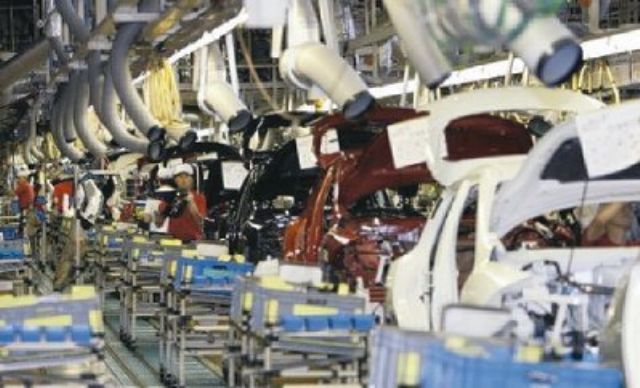 Many TSE-listed auto-parts makers reported impressive Q1 results due to increasing global new-car sales.
Industry sources say that in the past most Taiwan Stock Exchange (TSE)-listed auto-parts makers who saw eye-catching operational results were typically suppliers of aftermarket (AM) replacement parts. Such trend has changed due to improving manufacturing and qualitative capability of local makers, resulting in more and more international automakers and tier-1 parts vendors to come to the island to outsource high-quality products at reasonable prices. This change in supplier structure explains why many OE-parts makers listed in Taiwan have been reporting encouraging revenues.
Ta Yih registered net earnings of NT$170 million (US$5.67 million) for the first quarter, up 67 percent from a year earlier, or year-on-year (YoY), hitting a new quarterly earning record since its initial public offering (IPO), translating into earnings per share (EPS) of NT$2.24 (US$0.07). The company pointed out that its exports to automakers in North America, Japan and China increased clearly in the first quarter. In addition, Ta Yih has been also increasing shipments of auto-lamp tooling to its technical partner Koito Mfg. Co. in Japan, as well as Koito's overseas subsidiaries and affiliates in China, Thailand, Indonesia, South Africa etc., with such higher export ratio resulting in better profit margins for the supplier.
Fuzhou Ta Yih Industrial Co., Ltd. is Ta Yih's subsidiary in Fujian Province, southeastern China, to locally produce auto lamps supplied to automakers in China on an OE basis. Thanks to increasing new-car sales volume by major customer Geely Automobile Holdings Ltd. and exports to Japan, Fuzhou Ta Yih has been also enjoying revenue and profit increases. In the first quarter, Fuzhou Ta Yih generated return-on- investment of NT$17.36 million (US$578,666) to its Taiwanese parent, to have already achieved 71 percent of that in 2014.
Ta Yih cites positive developments at its three major foreign customers that will lead to marked rise in its export volume for the rest of the year. American automaker Chrysler launched a new model in the first quarter; Koito of Japan began receiving a new LED fog lamp contract produced by Ta Yih; and Dongfeng Yulon Motor Co., Ltd. of China (a joint venture between Taiwanese automaker Yulon Motor and Chinese Dongfeng Group) is expected to sell about 70,000 Luxgens thanks to its announcement of the new U6 crossover.
Iron Force, an OE supplier of air-bag inflator components, seatbelt pre-tensioner components, steering system parts etc., is also benefitting from the increasing global new-car sales. Due to the depreciation of euro, Iron Force's cost of purchasing key materials, including seamless steel pipes, has been falling to result in better profit margin. In the first quarter, the firm registered earnings of NT$140 million (US$4.7 million), translating into record quarterly earnings per share (EPS) of NT$1.96 (US$0.07).
Tong Yang Industrial Co., Ltd., reportedly the world's largest maker of AM plastic body-parts and OE supplier to automakers worldwide, said that its OE-parts sales in the first quarter saw clear gains, which not only offset losses due to appreciation of the NT-dollar, but also turned into positive growth the firm's first-quarter profits. In the first quarter, Tong Yang registered net earnings of NT$413 million (US$13.77 million), up 4.03 percent from a year earlier.
Tung Thih Electronic Co., Ltd. (TTE), an OE automotive-electronics supplier to local automakers and big international brands such as Nissan and General Motors (GM), said it shipped more products to customers in China and the American carmaker GM, and reported record first-quarter results, including net earnings of NT$119 million (US$4 million) and EPS of 1.43 (US$0.05).
TSE-listed Auto Parts Makers' Q1 Results

Tong Yang

NT$413 million

4.03%

NT$0.7

Ta Yih

NT$170 million

66.7%

NT$2.24

Iron Force

NT$140 million

9.9%

NT$1.96

Tung Thih

NT$119 million

8.18%

NT$1.43

Source: Market Observation Post System (MOPS) and Taiwan Stock Exchange