Tong Yang Industrial Co., Ltd. of Taiwan, recognized as the world's largest maker of aftermarket (AM) plastic body-parts and a major original equipment (OE) supplier to international automakers, is scheduled to inaugurate a new plastic-parts electro-plating line in Taiwan late this year.

Once the new line starts up, says Crispin Wu, Tong Yang's president, the firm's operation in the second half will certainly improve over that in 2014. The new electro-plating line costs NT$520 million (US$17.3 million) and has annual production capacity of 3.12 million big-sized items, mainly for AM sales.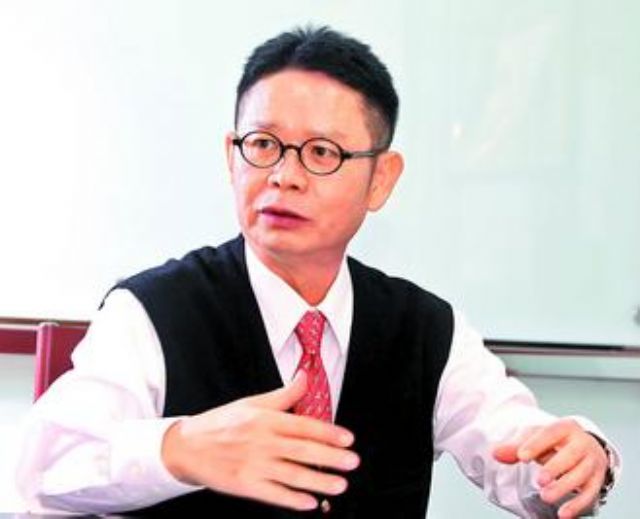 Tong Yang`s president Crispin Wu. (photo from UDN)
The auto-parts maker has been aggressively investing in development of new molds/dies and products in recent years, as well as expanding its production capacity in Taiwan and China. In addition to the new plating line at its plant complex in Tainan, southern Taiwan, Tong Yang also set up a new electro-plating subsidiary in Xiangyang, Hubei Province of China with annual production capacity of two million items. The Xiangyang subsidiary has tapped into the supply chains of local automakers such as Zhengzhou Nissan, Dongfeng Nissan, etc.
Industry insiders point out that in recent years, the sizes of automobile bumpers have been increasing, as has the rapidly rising demand for various chrome-plated items. However, existing production capacity of qualified electro-plating makers remains limited due to stringent eco-protection standards and difficulties in getting new production license. As a result, the profit margins of electro-plated auto parts are much higher than typical plastic counterparts.
Tong Yang already has an electro-plating factory in Taiwan, whose total capacity is utilized to produce items for international automakers (including those in Taiwan) on OE basis, so it has been outsourcing electro-plated AM items to sub-contract suppliers in Taiwan.
Currently, Wu said, Tong Yang outsources to sub-contractors about 2.16 million electro-plated parts a year, but an estimated shortage of some 300,000 items exists this year. With an eye on the increasing demand for electro-plated auto parts worldwide, Wu said, his company decided to set up the new electro-plating line, which has the world's largest production capacity of its kind.
Tong Yang's new electro-plating line, plus the existing outsourced volume, Wu said, his company's annual production capacity rises to some 5.28 million electro-plated items, further consolidating its global-lead in supplying such auto parts. Together with capacities in China, its annual capacity will exceed nine million items.
Wu stresses that Tong Yang will continue to expand its lineup of auto parts certified by international standards, as well as strengthen its supply chain and logistic capability to provide even-better customer services, including one-stop-shopping services and prompt delivery.