Market rumors being reported in media say that MediaTek Inc. of Taiwan, recognized as the largest cellphone chipset supplier in Asia, may merge leading graphic IC design company Nvidia Corp. of the U.S. to jointly tap the lucrative automotive application market, on which MeidaTek has declined to comment.

Some institutional investors say that the telematics infrastructure makes essential the AP (application processor), graphic processing unit (GPU) and data-transmission via WiFi etc., for which chipsets and IC design services are also necessary. The merger, which is practicable, they say, would help achieve synergy between MediaTek and Nvidia.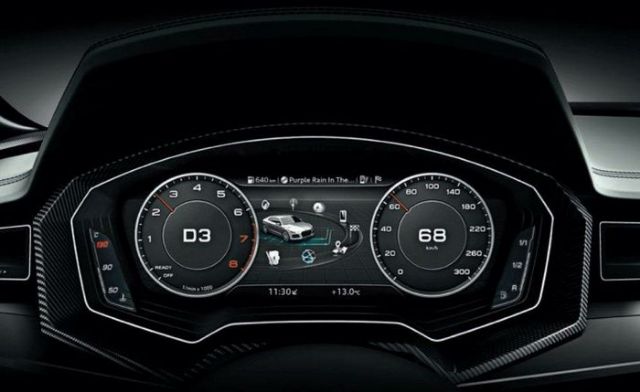 The rapidly expanding automotive semiconductor market continues to draw more players onboard to also result in increasing number of mergers. (photo from Nvidia)
There have been several deals in the global semiconductor industry since early this year, including NXP's acquisition of Freescale for US$17 billion, Avago's merger with Broadcom for US$37 billion (in cash and share swap) in May, and Intel's acquisition of Altera for US$16.7 billion in June. Amid such trend of mergers and acquisitions, other big companies are reportedly mulling similar projects, including Atmel (maker of touch control chipsets), Lattice (field programmable gate arrays, orFPGA), Marvell (storage chipsets) etc., with Lattice having even explicitly stated itself being an ideal partner for Qualcomm and MediaTek, which could have triggered market rumors regarding the possible merger between MediaTek and Nvidia.
While some institutional investors say that MediaTek has become the largest cellphone chipset supplier in Asia, coupled with the smartphone market having entered the so-called plateau stage, the Taiwanese IC company is targeting the next-stage goal, the Internet of Things (IoT), for future business development. The IoT market's automotive applications are generally deemed a very lucrative segment with sizable potential for capable players.
Though MediaTek already owns the Chinese subsidiary Autochips Inc. that focuses on automotive-application ICs, institutional investors say that mergers or acquisitions would enable MediaTek to rapidly and effectively access the relatively exclusive automotive-application market, which typically put new players through extended certification process. Most Asian companies, the investors say, can only compete in the automotive aftermarket, rather than become key suppliers to international automakers.
Nvidia has successfully tapped into the automotive-application market in early 2015 by launching the Nvidia DRIVE car computer, which comprises different functions including navigation, infotainment, digital instrument cluster, driver monitoring etc., as well as the new-generation super chipset Tegra X1 for automotive applications.
Nvidia, in fact, has tied up with Taiwanese automotive-electronic companies to jointly develop business in the automotive market, having set up the Andia Automotive Alliance (AAA) that has showcased its first product--an integrated vehicle infotainment system platform to have attracted attention from global buyers and industry experts.
The AAA was founded in late-2014 by a group of international companies trying to create a global automotive-electronic brand for Taiwan. The alliance was initiated by Taiwan's AnTec Electric System Co., Ltd., which was acquired by Taiwan-based Hon Hai Group in 2015 to have become a major supplier of car computers. AnTec adopted an architecture developed by Nvidia to develop car computers, and the two parties then formed an strategic alliance to try to jointly draw the blueprint for the future development of Taiwan's automotive-electronic segment.
Just as mechanical mechanisms have shifted rapidly to electronic control systems, so have automotive IC shipments worldwide been rising for many years. Some market research firms forecast that by 2020, each new car will adopt about 1,000 IC chips onboard to logically make automotive applications the major goal for global IC companies. Smaller players, however, have to build know-how, strength and experiences in the lucrative segment, with the most efficient way being mergers and acquisitions.
The entire industry agree that the Advanced Driving Assistant System (ADAS) is a necessary development for modern vehicles, whose greatly increasing demand for data and information algorithms require numerous IC chips, with such trend drawing close attention from almost all major IC companies, including ARM, Intel, Qualcomm, Texas Instruments, Broadcom, MediaTek, Nvidia etc.
At CES 2015, a leading consumer-electronics show held in Las Vegas early this year, numerous advanced automotive technologies were showcased by many global companies that literally changed the tone of the event to one akin to an auto-parts show, with the automotive-oriented theme also repeated at the 2015 MWC (World Mobile Congress) held in March in Barcelona, Spain.
Leading IC company Texas Instruments once pointed out that in 2000 a new car had less than 10 ICs onboard, but the number has jumped to more than 100 today, with Broadcom forecasting the figure to soar to some 1,000 by 2020.