Driven by several positive factors that have  increased order volumes from customers worldwide, many Taiwanese Taiwan Stock Exchange (TWSE)-listed auto-parts suppliers reported impressive operational results for the first half; with Tong Yang Industrial Co., Ltd., one of the world's largest makers of aftermarket (AM) plastic body-parts and original equipment (OE) suppliers to automakers worldwide, pulled ahead local counterparts to register over NT$10 billion (US$333.3 million) in revenue during the period.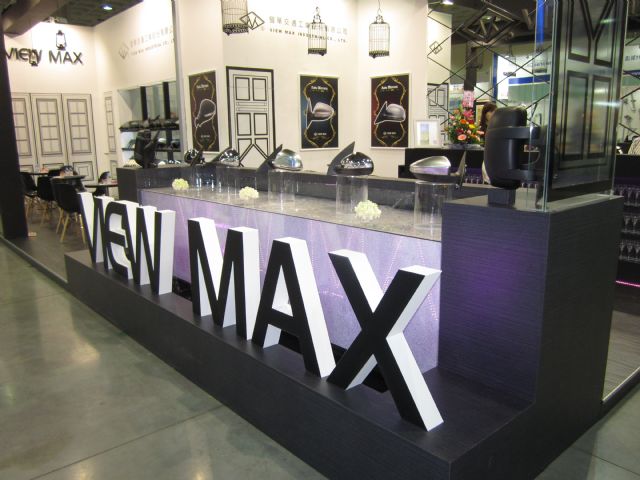 Many TWSE-listed auto-parts makers report encouraging H1 results. (photo of 2015 Taipei AMPA auto-parts show)
Factors that have been driving up global demand for Taiwan-made auto parts include increasing new-car sales worldwide, peak-season demand for AM parts, and increased orders from North American customers after the end of the port strike in June on the U.S. west coast.
TYC Brothers Industrial Co., Ltd., recognized as a top-2 auto lamp maker in Taiwan, outperformed major local rival Depo Auto Parts Ind. Co., Ltd. in the first half, to regain its No. 1 position on the island in terms of revenue.
Tong Yang reported self-audited June revenue of NT$1.78 billion (US$59.3 million), up 6.98 percent YoY; and accumulated January-June revenue of NT$11.1 billion (US$369.9 million), a 5.54 percent YoY increase. The firm's OE and AM parts operations saw 13 percent and 4 percent YoY revenue increase, respectively, in June.
Thanks to the increased new-car sales in Taiwan and other regions, as well as return on investment from Chinese subsidiaries, Tong Yang's OE-parts business enjoyed a 20 percent YoY gain in the first half. In the aftermath of the resolution of the port strike on the U.S. west coast, many American AM-parts customers began placing new orders, effectively driving up Tong Yang's AM-parts exports in June.
TYC registered consolidated June revenue of NT$1.27 billion (US$42.2 million), down 13.66 percent YoY; and accumulated first-half consolidated revenue of NT$7.52 billion (US$250.5 million), an 18.8 percent YoY drop. TYC, however, outperformed Depo to be the largest AM auto-lamp supplier in the first six months.
The auto-lamp maker began this year to exclude booking its Chinese subsidiary Varroc TYC Auto Lamps Co., Ltd.'s consolidated revenue. If such were included, TYC said, its June and first-half revenues would have seen a 18 percent and 12 percent YoY increase, respectively, both record highs in company history.
Y.C.C. Parts Mfg. Co., Ltd. kicked off booking its affiliate Changshu Guanlin Automotive Trim Co., Ltd.'s revenues starting April this year. The firm registered consolidated revenue of NT$181 million (US$6 million) in June, up 93.4 percent YoY, and accumulated first-half revenue of NT$901 million (US$30 million), a 22.8 percent YoY increase.
TWSE-listed Auto Parts Makers' H1 Results



Company

June Consolidated Revenue

YoY

Jan.-June Consolidated Revenue

YoY

Tong Yang

NT$1.78 billion

6.98%

NT$11.1 billion

5.54%

YCC

NT$181 million

93.63%

NT$901 million

22.83%

TYC

NT$1.27 billion

-13.66%

NT$7.52 billion

-18.8%

Enterex International Ltd.

NT$417 million

-7.19%

NT$2.58 billion

0.45%

Depo

NT$1.24 billion

3.25%

NT$7.11 billion

-.3.67%

Source: Market Observation Post System (MOPS) and Taiwan Stock Exchange