Several negative factors have impacted Taiwan's auto-parts exports to the United States, the largest market for the items, in the first half, but some positive ones have emerged and are expected to energize local auto-parts makers to improve sales starting in the second half.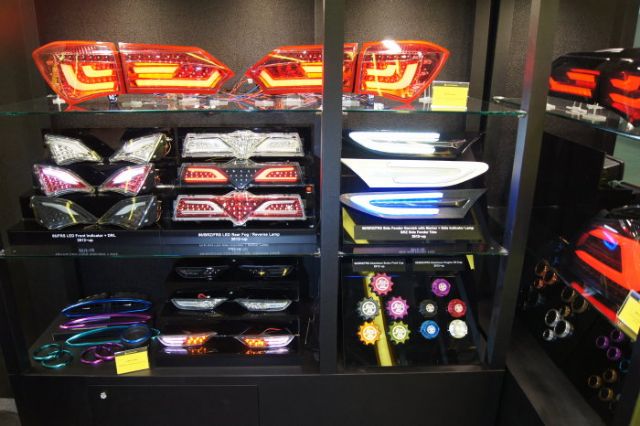 Major Taiwanese auto-parts exporters anticipate better second-half operations after negative factors wane.
One important factor expected to help major auto-parts exporters in Taiwan is the NT-dollar's recent trend to appreciate against the greenback, which is expected to offset currency-exchange losses in the first half.
Another one, according to industry insiders, is the completion of inventory adjustments by auto-parts importers in North America, who have raised order-placements that will inject growth momentum in Taiwanese suppliers.
With Greece still mired in debt crisis, the NT- dollar has been appreciating against the greenback, the sources said, and if there is no longer significant currency-exchange fluctuation in the short term, most local auto-parts exporters are optimistic about operational results in the second half.
Crispin Wu, president of Taiwan's largest auto-parts maker Tong Yang Industrial Co., also recognized as the world's largest maker of aftermarket (AM) plastic body-parts, the inventory at some western ports in the U.S. and NT-dollar's sharp appreciation in the first half together impacted Taiwan's auto-parts exports to the U.S., whose deleterious effects have gradually waned. Thanks to strong sales of new cars in both the U.S. and China, Tong Yang is expected to win more orders and enjoy sales growth in the second half.
The president further explained that continued increase in new car sales in the U.S. over the past two years will likely lead to increasing demand for AM replacement parts. Tong Yang is scheduled to inaugurate a brand new electro-plating line for AM items with annual production capacity of some 3.12 million large items, Wu added, which is expected to effectively solve the company's supply shortage, as well as further upgrade profit margins.
Wu Jun-ji, chairman of TYC Brothers Industrial Co., Ltd., a leading auto-lamp maker and exporter, recently expressed after his company's shareholders meeting his optimism towards this year's operations, which is expected to be better than last years', as new-car sales in North America have been encouraging, while that in China are expected to top some 25 million units this year. TYC's operation focus this year, the chairman added, is to continue adding the number of lamp models certified to major international standards such as CAPA, TUV etc. and accelerate new-product development.
Exports currently account for 95 percent of TYC's overall revenue, Wu said, and the NT-dollar-to-greenback exchange rate is a key factor affecting operational results. In the first four months this year, he said, TYC reported currency-exchange loss of about NT$100 million (US$3.3 million), but the appreciating NT-dollar is expected to offset the loss in for the remainder of this year.
Ta Yih Industrial Co., the largest original equipment (OE) auto-lamp supplier in Taiwan (to both domestic and foreign customers) and TYC's parent company, are also eyeing lucrative results this year, without too many worries about negative factors. Ta Yih recently claimed that it has won more new orders from big customers such as American automaker Chrysler, Japanese technical partner Koito, and local automaker Luxgen (own-brand of Taiwan's Yulong Group). In addition, sales of its Chinese subsidiary Fuzhou Ta Yih have been increasing rapidly, thanks to increasing orders from customers in China like South East (Fujian) Motor Co., Ltd. (SEM), Koito's Chinese operation, Geely Automobile Holdings Ltd., Dongfeng etc.
Ta Yih forecasts that new-car sales in Taiwan are expected to be stable, while those in major overseas markets like North America are expected to continue increasing this year, both of which are expected to inject growth momentum in Ta Yih's operations in the second half.