Aiming to accelerate, facilitate Taiwan's joining the Trans-Pacific Partnership (TPP), the Board of Foreign Trade (BOFT) under the Ministry of Economic Affairs recently invited representatives from the local automotive industry to attend a meeting to air opinions and ideas.

The BOFT said that Taiwan's automotive-related exports exceeded NT$425.5 billion (US$14.18 billion) in 2014, with about 50 percent of the exports going to TPP member countries, especially the U.S., Japan, Australia, Canada etc., with such figures underscoring the bureau's reiteration of the importance of Taiwan's TPP membership.

In the meeting with local automotive industry representatives, Yang Jen-ni, Director General of BOFT, stressed that in future TPP-related talks, the government must take into consideration local makers' opinions. She pointed out that local automotive manufacturers are expected to benefit from increasing export business opportunities and lower production costs if TPP members can reach consensus on automotive technical regulations, such as those for vehicular safety, emission standards etc.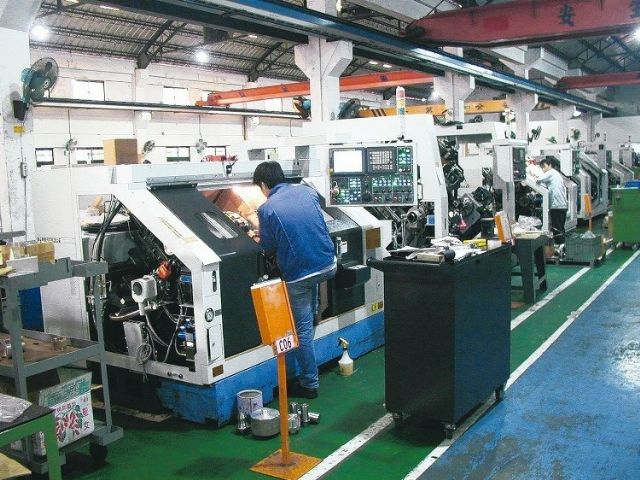 BOFT says Taiwan's joining the TPP helps raise local vehicle and parts makers' cost competitiveness in major markets.
Currently, she added, more than 80 percent of Taiwan's automotive-product exports to the TPP member nations are levied with import tariffs, except Japan. The tariff rates in the U.S. are between 7.5 percent and 12.5 percent, which BOFT officials said are relatively higher. In Australia, more than half of the automotive-related products are subject to an average tariff rate of 5 percent; while in Mexico, motorcycle tires are levied a 15 percent import tariff.
Chen Ming-te, secretary general of Taiwan Transportation Vehicle Manufacturers' Association (TTVMA), pointed out that the market share of locally-assembled cars has been rapidly falling in Taiwan in the past few years, pushing equipment utilization ratio in local automobile production to a low of about 60 percent. He expressed worries that most international automobile brands are in the TPP/Regional Comprehensive Economic Partnership (RCEP), which would seriously impact Taiwan's automobile production once the nation joins the trade partnerships. The most obvious result would be, he explained, local automobile vendors' direct import of cars for sale in the domestic market, rather than rely on the erstwhile local production, which would also squeeze survival room of local auto-parts supply chains.
TTVMA's statistics show that Taiwan's transportation-vehicle production value (including assembled cars, trucks, buses, auto parts, motorcycles, motorcycle parts, and electric vehicles) reached NT$666.6 billion (US$22.22 billion), a record high for the island's history, accounting for about 4.85 percent of Taiwan's total industrial production; while the relatively-high export ratio of Taiwan's transportation vehicles and parts makes the sector an important supporter of the local economy.
In conclusion, BOFT said that if Taiwan joins the TPP, cost competitiveness of locally-made assembled vehicles and parts is expected to improve, which is instrumental to further strengthen local makers' role in major overseas markets.