Citing a Green Car Report of July 2, 2015, Tesla, the Silicon Valley premium electric carmaker, delivered 11,507 Model S luxury electric cars from April 1 through June 30. That is its highest quarterly total thus far, and brings Tesla's global deliveries for the first half of 2015 to 21,537 cars.

Such eye-catching sales by Tesla Motors Inc. and the firm's announcements to venture into the Chinese market and the launch of a new electric-car model in the third quarter, a group of key-parts suppliers to Tesla in Taiwan are expected to enjoy clear sales gains this year.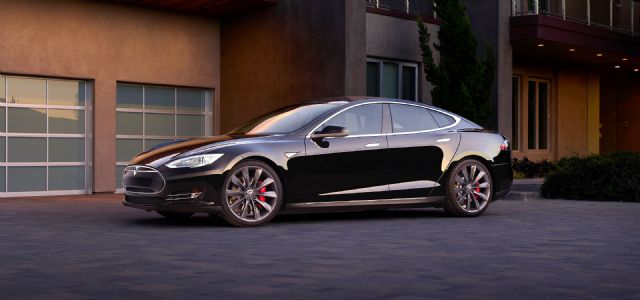 Tesla sells 11,507 Model S premium electric cars worldwide in the second quarter this year. (photo from Tesla website)
Tesla just announced 11,507 Model S deliveries for the second quarter of 2015. This was a new company record for the most cars delivered in a quarter and represents an approximate 52% increase over the same period last year. In the first six months, Tesla's accumulated sales were less than 40% of its targeted annual volume of 55,000 units. However, the American company is scheduled to launch the Model X electric SUV in the third quarter, which is expected to further upgrade global sales volume.
Local industry sources point out that initially Tesla was rebuffed by many international parts suppliers due to low order volume, forcing the maker to turn to Taiwanese suppliers, who are known for being willing to fill small, large-variety orders. In conjunction with the expanding sales volume, Tesla has been placing increasing orders to partners in Taiwan.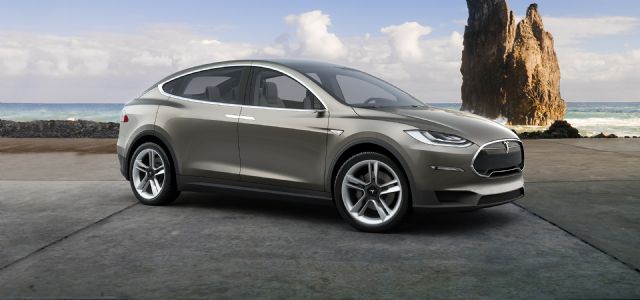 Tesla is scheduled to launch the Model X electric SUV in Q3, 2015. (photo from Tesla's website)
Taiwanese Supply Chain
A good example is Hota Industrial Manufacturing Co., Ltd., the sole supplier of speed-reduction gearboxes to Tesla. Thanks to doubled ordered volume from Tesla, Hota is expected to hit record earnings this year. Tesla was the third-largest customer to Hota in 2014, but has become the second-largest in conjunction with the increasing orders. Hota is optimistic toward business gain in the automotive industry over next three years, and has kicked off a plant expansion project in Taiwan.
K. S. Terminals Inc., a major automotive connector supplier in Taiwan, is scheduled to kick off shipments of electric vehicle (EV)-use connectors in third quarter.
BizLink Technology Inc., major connector and cable supplier, said that it expects to enjoy two-digit revenue growth this year, thanks to sales increase in energy, automotive etc. applications as well as the USB Type-C products.
Industry sources say that the electric car made by Tesla can have a cruise range of 270 miles per charge, comparing to less than 100 miles of general counterparts. The company's Model S can carry up to seven people including the driver, accelerate to 60 mile per hour from stop in five seconds, and is equipped with a 17-inch Internet-enabled touch-screen center console.
Elon Musk, CEO of Tesla, has also ventured into other related business. In May, he announced the entry into energy storage market, and plans to develop the EV battery technology for family, enterprise, public etc. applications. The CEO said demand for energy storage systems has been overwhelming, after 38,000 Powerwall, a Tesla-developed home battery pack, have been ordered since product announcement. According to a Forbes report of July 14, 2015, Tesla's chief technology officer J.B. Straubel is bullish on the rise of energy storage market, which isn't surprising for basing his prediction partly on Tesla's plan to build a large lithium-ion battery factory in Nevada that is scheduled to start churning out battery packs next year. The factory is designed to increase its production capacity to 50 gigawatts per hour annually by 2020, enough to run 500,000 Tesla cars. The downstream effect of such project could realize more orders for Tesla parts placed with Taiwanese suppliers.