Automotive body parts in plastic and sheet-metal etc.
Shanghai SIMYI Auto Parts Industry Co., Ltd. was founded in 1996 in China and specializes in both plastic and sheet-metal auto body-parts manufacturing and tooling development. The  maker has earned major international quality-system certifications including ISO9001, QS9000, ISO/TS16949, and ISO 14001, with  most of the firm's products also certified by CAPA of the United States.

With steadily rapid expansion, the company has grown into a leading player in its field in China, having established a subsidiary, Simhoong Auto Parts Industry (Anhui) Co., Ltd., to serve as its production base and logistics center.

SIMYI was founded with total investment of US$57.5 million, with currently registered capitalization of US$37.5 million, payroll topping 1,500, and a corporate headquarter campus with total area of 385,000 square meters.

The maker supplies a wide range of auto body parts including hoods, fenders, doors, tail gates, bumpers, and radiator supports, among others. The high-quality, reasonably-priced parts are highly competitive in the international aftermarket.

After years of development and training, SIMYI now has a large and strong R&D team, all members of which have abundant experience and know-how in related fields. The 80-people team uses advanced mold-development software such as MOLDFLOW, UG, and CAD to develop molds and dies of all sizes. The company also adopts advanced processing equipment such as CNC machining centers, precision EDMs, and 3D measurement instruments, among others.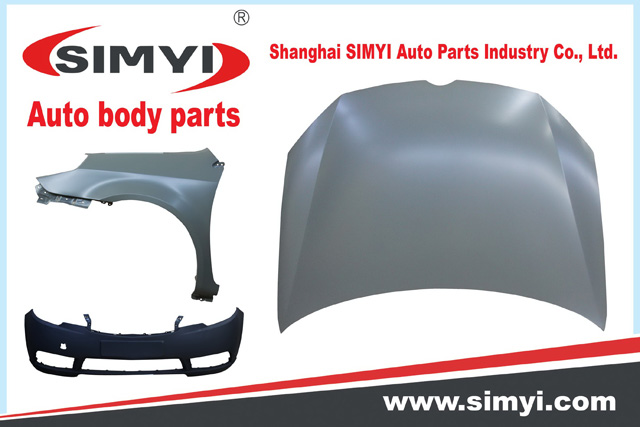 Shanghai SIMYI Auto Parts Industry Co., Ltd.
No. 368, Chexin Road, Chedun Town, Songjiang District, Shanghai, China 201611
Tel: 86-021-57609090 #2018
Fax: 86-021-57609595
Website: www.simyi.com
E-mail: export06@simyi.com