Driven by regional consumers' considerable buying power and eagerness to drive the coveted sports cars, sales of Porsches in the Asia Pacific and Taiwan both hit impressive figures in the first half of 2015, according to Porsche Asia Pacific Pte. Ltd.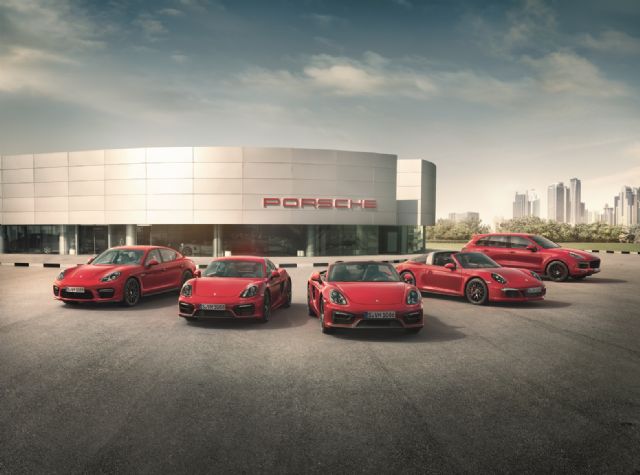 Porsche's model line-up and sales in Asia Pacific totaling 3,316 units, including more than 2,000 in Taiwan.(photo from Porsche)
In the first six months, the German brand synonymous with the legendary rear-engined 911 sold 3,316 new cars in the Asia Pacific, up 108 percent from the same period of last year. Indicating Taiwan's undeniably important role as a Porsche market, Stephen Lee, president of Porsche's Taiwanese agent Universal Motor Traders (UMT), stated that Porsche sales in Taiwan has grown so much in the past years, and UMT is the second-biggest independent Porsche importer in the world. In the first half, UMT has delivered more than 2,000 new Porsches to local customers, representing a 100-percent-plus growth from the same period of 2014. In conjunction with the steady increase of Porsche owners in Taiwan, UMT will continue to launch more models to meet expectations of local consumers, he added.
Porsche Asia Pacific said the current line-up helps to boost growth of Porsche in Asia, with the iconic 911 still enjoying stable demand; the newly introduced 911 GT3 RS has been seeing intensifying demand; while both the deliveries of the Boxster and Cayman continue to be encouraging. Among the 440 units of Porsche 911, Boxster and Cayman sold in the first half, about 30 percent were the high-end GTS version, Porsche Asia Pacific said. The mid-sized Macan SUV set a new shipment record of 1,833 units in the region to become the major growth momentum of Porsche sales in Asia; while the popular Cayenne luxury sport utility vehicle (LSUV) saw shipments total 908 units, of which a sizable part being the top-end Cayenne GTS models.
Martin Limpert, managing director of Porsche Asia Pacific, said that in fact the company had far exceeded its first-half sales goal, thanks to continued volume growth across different markets in the region. More importantly, he added, Porsche Asia Pacific is very optimistic toward sales in the second half, based on increasingly strong demand for vital models such as 911 Carrera GTS, Cayenne Turbo S, Panamera Exclusive Series, and Panamera Edition. He added that the company will continue to strengthen Porsche's brand image and focus on providing superior experience in buying and owning a Porsche.
Porsche Asia Pacific supports Porsche importers in 13 countries: Brunei, Cambodia, French Polynesia, Indonesia, Malaysia, Mongolia, New Caledonia, the Philippines, Singapore, Sri Lanka, Taiwan, Thailand and Vietnam.
A local industry observer recalls that in 2011, sales of Porsches in Taiwan exceeded 1,213 vehicles, a new milestone, which is attributable to the popularity of the Cayenne and Panamera, with the former in high demand and being a great success worldwide and Taiwan. Porsche Asia Pacific reported 2011 sales of 3,930 vehicles, which was up 74 percent over that in 2010 and also due to the success of the Cayenne and Panamera.