Oil seals, U-packing, rubber parts, bonded pistons, WEAR-PRO sleeves, etc.
Established in 1976, NAK Sealing Technologies Corp. is an ISO9001-, ISO 14000-, TS16949- and OHSAS18001-certified maker of oil seals and technical sealing products for a wide range of applications. The maker globally markets high-quality sealing products under its own NAK brand, including major markets such as Asia, America, Europe, etc.

NAK says that its high value-added products have been very popular in both the global and domestic markets for years. Throughout the years, NAK has not only secured its position and built a sound reputation across the five continents by creating own-brand products, but also grown into the leading manufacturer of sealing products in Taiwan.

The sealing-product maker always targets the goal to become a world-class manufacturer, which explains its steady development and manufacture of high-performance and -quality seals to meet global customer requirements in different industries, as well as its focus on development of close partnerships with distributors and implementation of global entrepreneur management plans and strategic positioning.

With over 30 years of accumulated experience and know-how, NAK offers a large collection of oil seals consisting of more than 60,000 items that are widely used in various applications.

The firm's quality oil seals are typically used in wide-ranging sectors, such as automotive, agricultural, hydraulic and pneumatic, and many other industries and applications. The company says that it not only provides comprehensive range of standard products, but also takes custom orders to design and develop special-specification items.

NAK's U-packing series comprises hydraulic and pneumatic seals including piston seals, rod seals, wiper seals, wear rings, and many others; while various materials including rubber, PU, PTFE, nylon, etc. are used to create a large variety of seals to work under different conditions.

The sealing-product maker has also developed a broad selection of bonded piston seals for American, European and Japanese makes and models in the aftermarket. The firm says that it can cite lots of successful examples of supplying bonded piston seals to customers all over the world.

NAK's WEAR-PRO shaft repair sleeves are highly engineered steel sleeves made of high-end stainless steel with fine finishing and high hardness, to be effective, economic solution for repairing and protecting different kinds of metal shafts.

In addition, NAK offers a comprehensive range of automotive seals in various specifications, for driving system, steering system, suspension system, and engine system; while special elastomeric compounds are available to suit all kinds of applications.  

Besides adhering to its competitive strategies as offering quality, service, wide-range of products, manufacturing skills, and continuous expansion of target markets, NAK operates manufacturing facilities in Taiwan, China and Iran, exporting seals to more than 70 countries. In addition, the firm operates overseas subsidiaries in China, Thailand, India, Brazil, Russia and Iran.

NAK Sealing Technologies Corp.
No.336, Industrial Road, Nankang Industrial Zone, Nantou City, Taiwan 54065
Tel: 886-49-2255011
Fax: 886-49-2250035
E-mail: grace@mail.nak.com.tw
Website: www.nak.com.tw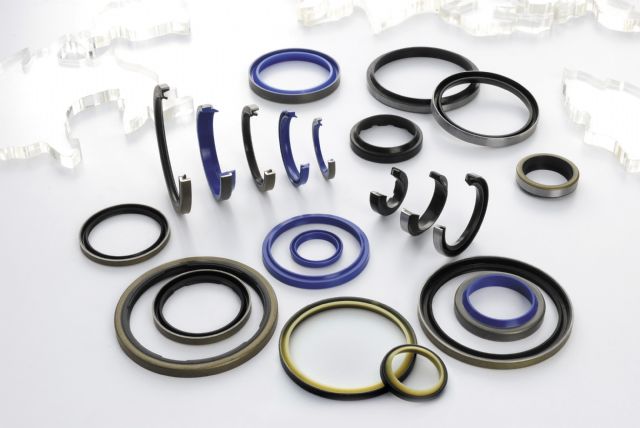 NAK's oil seals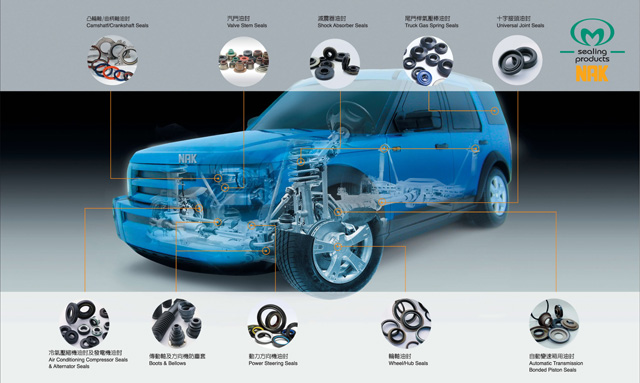 NAK supplies a variety of seals for use in different systems of a car.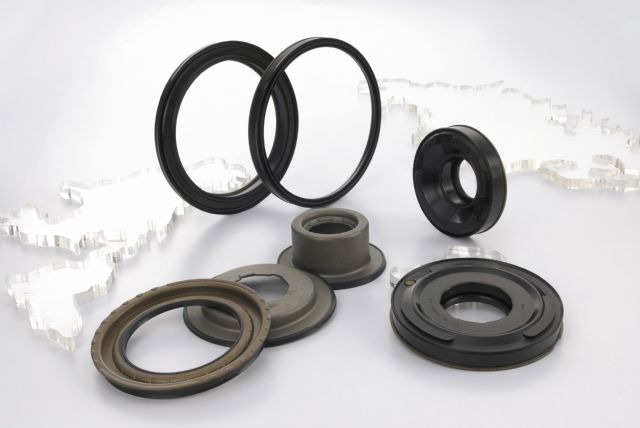 Bonded piston seals