Air impact wrenches and ratchet wrenches, drills and screwdrivers, grinders, die grinders, angle grinders, sanders, belt sanders, etc.
Founded in 1985 in Taiwan, Sunmatch Industrial Co., Ltd. is a seasoned and innovative company specializing in designing, developing and manufacturing high-end and quality pneumatic tools that are sold to customers worldwide.

As a major player of its kind in the international market, Sunmatch develops and produces air tools mainly for industrial users (70 percent for automotive and 30 percent for general industrial markets). Currently the tool maker exports about 98 percent of its products under customers' brands or as original equipment; while the remaining 2 percent are sold worldwide under Sunmatch's own brand "SUNTECH". The company's world-class quality enables exports of about 46 percent of its tools to the United States; 33 percent to Europe, 16 percent to customers in Asia, and 5 percent to Australia, Africa and others.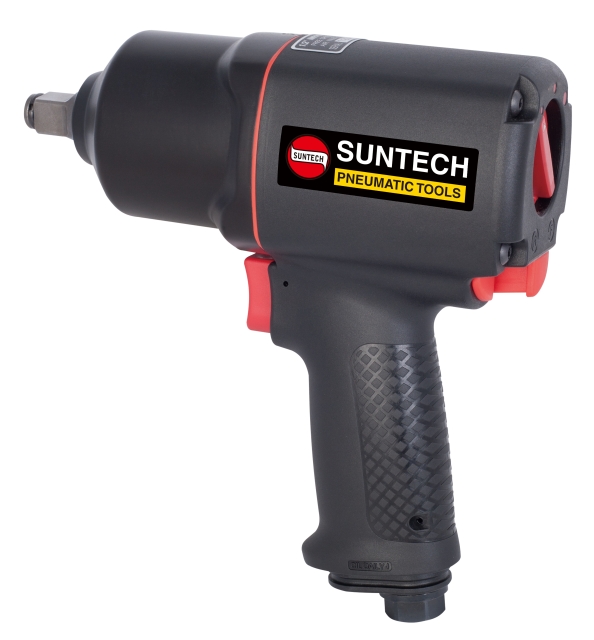 Sunmatch`s SM-43-4134P air impact wrench
With an industry-leading, in-house R&D team consisting of talented and experienced experts with key know-how across different fields, Sunmatch says that it has grown into a manufacturer able to supply the widest and most comprehensive range of pneumatic tools in Taiwan. More importantly, Sunmatch notes that it provides quality-guaranteed products recognized by international organizations. The tool maker is ISO9001:2008 certified, a major indicator of the firm's capability in in-house R&D and corporate management.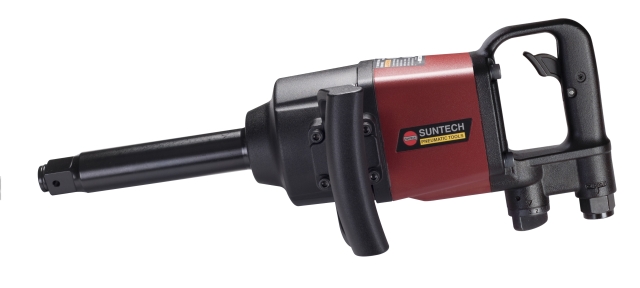 Sunmatch has launched its SM-47-4072L6 die grinder
Sunmatch takes pride in conducting the most stringent quality control of every product, insisting that the best quality is always Sunmatch's top priority.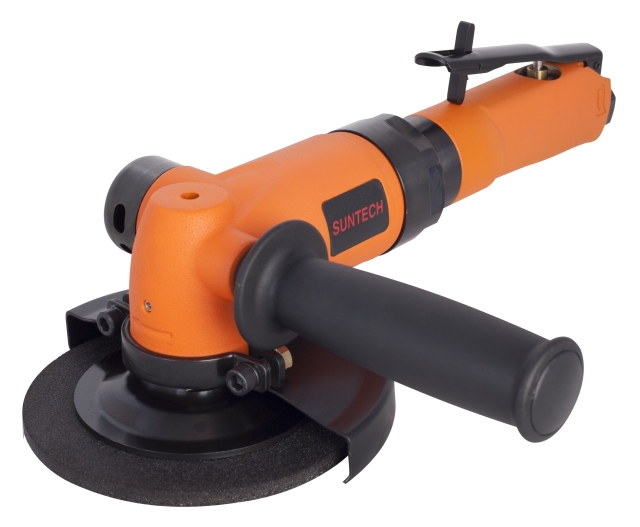 Sunmatch's SM-5D-6412 air sander
The maker offers wide-ranging air tools including impact wrenches, ratchet wrenches, drills, screwdrivers, die grinders, angle grinders, cut-off tools, metal shears, belt sanders, angle polishers, high speed tire buffer, palm orbital sanders, high speed sanders, mini disc sanders, angle sander, utility surface blaster, pin strip removal tools, paving breakers, among others.
Sunmatch Industrial Co., Ltd.
296-1, Chungshan Rd., Chupei City, Hsinchu County, Taiwan 30281
Tel: 886-3-551-9099
Fax: 886-3-555-8204
E-Mail: info@sunmatch.com
Website: www.sunmatch.com