Auto LED DRLs, fog lamps, LED motorcycle headlamps, LED accessories, etc.
Mycarr Lighting Technology Co., Ltd. is a leading developer and manufacturer of auto lighting and accessories in Taiwan, offering LED daytime running lights (DRLs), LED auto headlamps, auto fog lamps, motorcycle headlamps, spotlights, LED bulbs, LED side mirrors for powered two-wheelers and all terrain vehicles, among many others.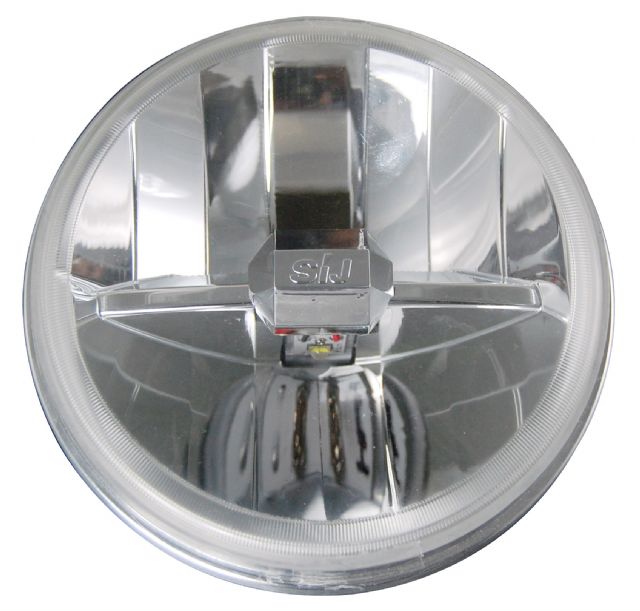 The SJ70E 7-inch, US-specification and SAE-certified auto LED headlamp developed by Mycarr
Established in 1985 and with now 120 employees, the maker has a very strong R&D team consisting of 15 technicians with full capability in designing and developing all kinds of LED vehicle lamps. Mycarr particularly focuses on LED-related lights and accessories for auto and motorcycle applications, with products meeting E-mark, SAE, DOT standards and being RoHS-compliant.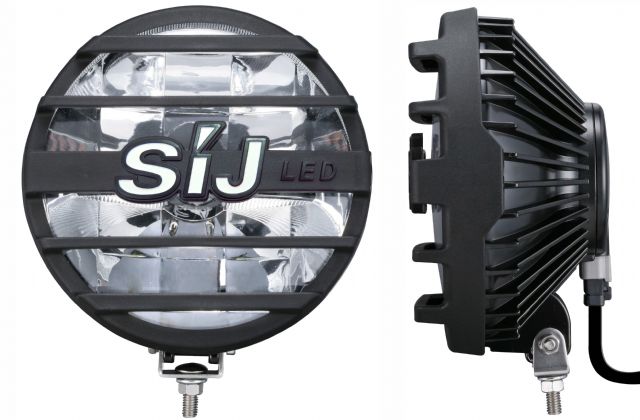 Mycarr's SJ58E 7-inch LED driving lamp
The firm is ISO 9001-, ISO 14000- and TS 16949-certified, and works on original equipment (OE) and original equipment supplier (OES) products to global vehicle makers, like Nissan, Mazda, Proton, Mitsubishi, Toyota, etc.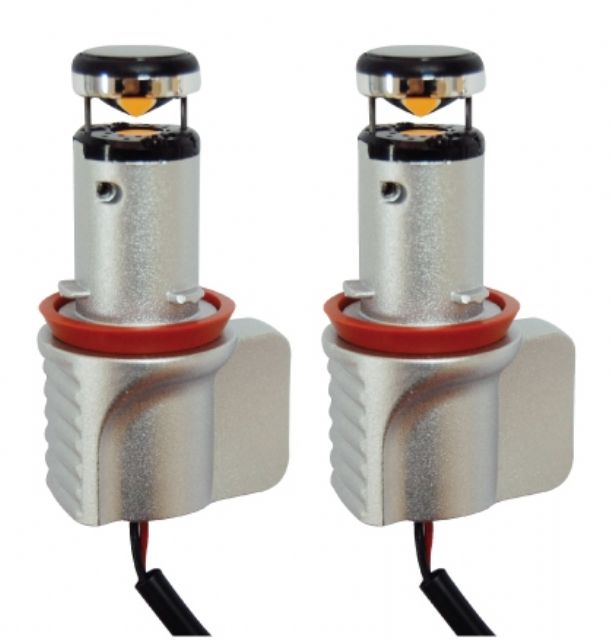 The SJH16-X1-OS LED fog lamp has high luminous efficiency and advanced optical designs.
Mycarr recently launched several new products featuring high functionality and innovation, with one example being the SJ70E 7-inch US-specification auto LED headlamp. The SAE-certified headlamp has the following specifications: 1. Sized 176.3 x 95mm. 2. High/low beams (12V/24V). 3. Light source: CREE MKR LED x1 /tslc LED x 1. 4. Voltage: DC 12V/24V. 5. Power: Low beam 9W / high beam 800 lm. 7. Materials: aluminum alloy housing, PC lens, PC reflector. 8. Features: excellent heat sink, high performance, capacity for extended operation. 9. Operational temperature: -10 to 70-degree Celsius. 10. Lifespan: 5,000 hours.
Other new items include the SJ58E 7-inch LED driving lamp, the SJH16-X1-OS LED fog lamp, etc., all of which indicate Mycarr's vigorous efforts in product innovation and functional improvement. 
With capacity to offer integrated services including optical, mechanical, electrical designs, tooling and manufacturing, Mycarr says it aims to offer rapid, coordinated and reliable pre- and after-sales services. Committed to customer satisfaction and with cutting-edge manufacturing capability, the company has built high global profile in the sector, and markets products under its own "Mycarr" brand worldwide, with global heavyweight enterprises such as Philips, Toyota, Stanley Japan, Harley Davidson, ATU, Halfords, etc., on its customer list.
Mycarr Lighting Technology Co., Ltd.
No. 1, Lane 174, Jung Young Rd., Changhua City, Taiwan 500
Tel: (886-4) 762-1381
Fax: (886-4) 761-2263
E-mail: alice.juang@mycarr.com
Website: www.mycarr.com