Auto rubber gaskets, valve-cover gaskets, rocker cover gaskets, engine rubber parts, oil-pan gaskets, timing-cover gaskets, etc.
Jiu Zhou Industrial Co., Ltd. is a reputable company specializing in making a wide range of quality auto engine rubber parts, including auto rubber gaskets, valve-cover gaskets, rocker-arm cover gaskets, oil-pan gaskets, timing-belt cover gaskets, and rubber kits for various makes and models.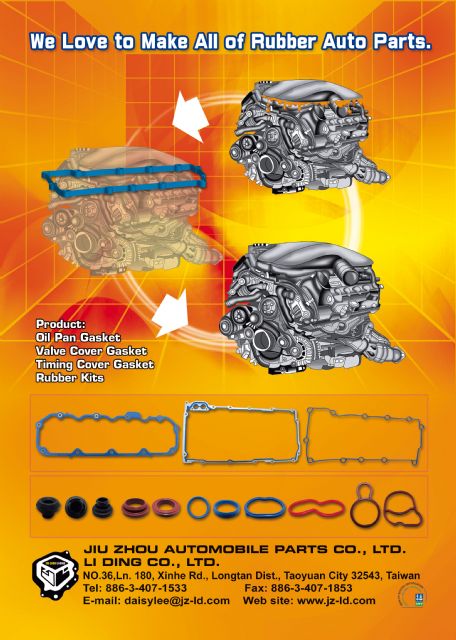 Jiu Zhou supplies about 6,000 different automotive gaskets and rubber parts.
The company became ISO-9001 certified many years ago, showing its serious efforts to upgrade itself to a major player in the business. In recent years, Jiu Zhou has been aggressively renewing manufacturing equipment and adopting more advanced management systems, in order to further elevate production efficiency, quality level, and customer satisfaction, all of which are highly confirmed by global customers.
Founded in 1978, Jiu Zhou says that it has won great recognition among global customers for outstanding product quality and product comprehensiveness. Currently, the company supplies more than 6,000 parts for most gasoline and diesel engines for passenger cars and other vehicles. In the early years, the company focused mainly on developing parts for Japanese car models, making it one of the most comprehensive suppliers of its kind in Taiwan.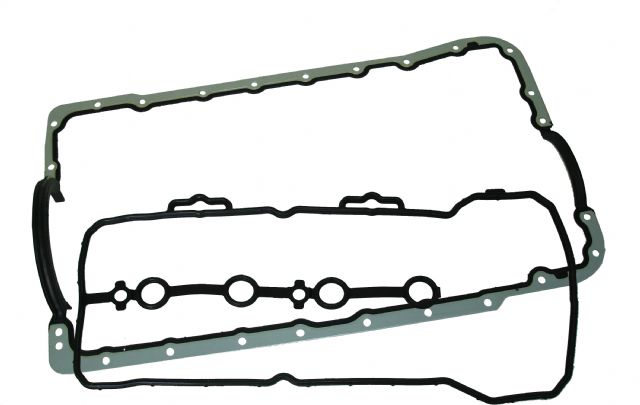 Samples of Jiu Zhou's quality, durable gaskets.
The firm develops more than 200 new items per year, or more than 20 items per month, to keep its leading position in product comprehensiveness. It stays updated with the latest market information of new-car sales worldwide to target car models as top priority in product development, as well as develops new items according to customers' requirements. In addition to fully meeting original equipment (OE) standards, Jiu Zhou says that its products can be custom-developed and -made according to customers' specifications.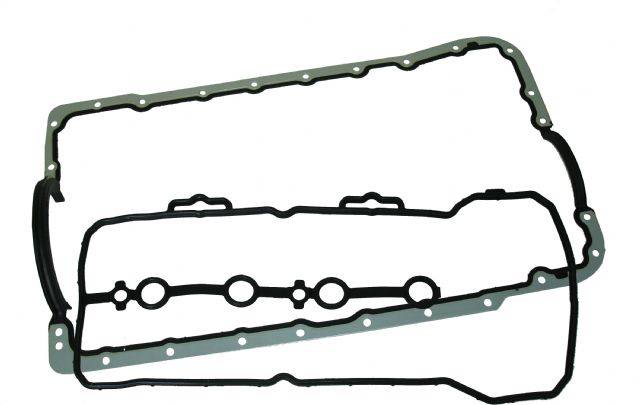 Other examples in the maker's lineup.
Jiu Zhou maintains sound relations with customers by offering high quality, good service and reasonable prices, which are its core value to win customers' confidence. With an established satellite-plant system in Taiwan, the company has high production flexibility to be competitive with small-batch, large-variety production mode, its core strength in the global aftermarket.
Jiu Zhou Automobile Parts Co., Ltd.
No. 36, Lane 180, Xinhe Rd., Longtan District, Taoyuan City, Taiwan
Tel: 886-3-407-1533
Fax: 886-3-407-1915
Email: daisylee@jz-ld.com
URL: www.jz-ld.com